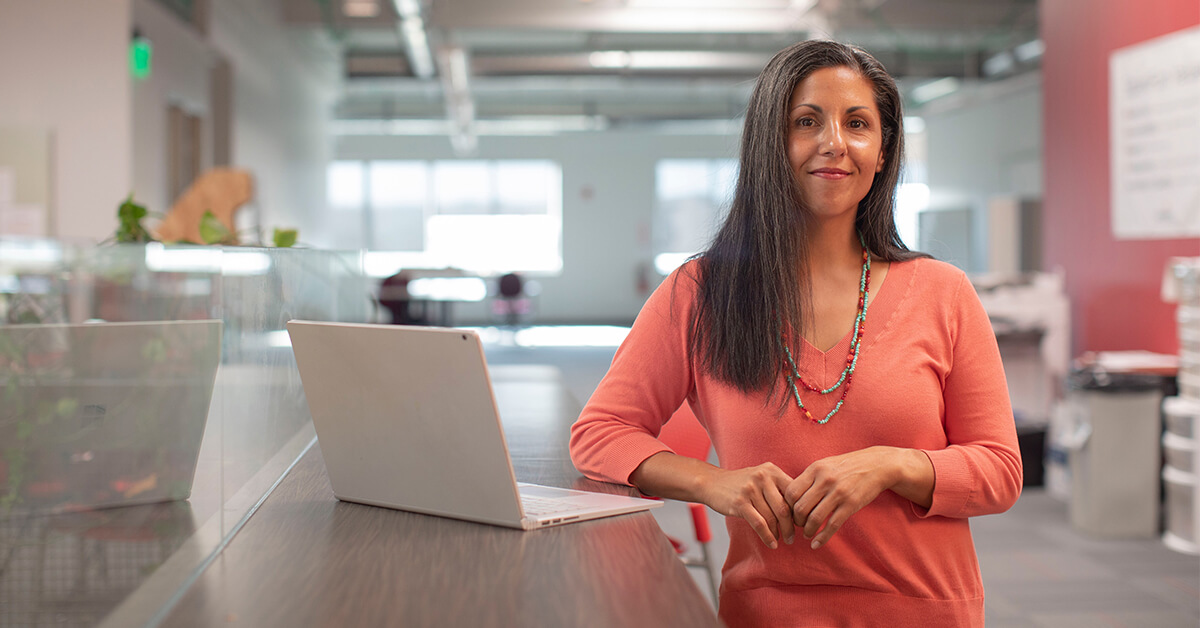 Business inefficiencies can cost small businesses around 20% to 30% of their revenue every year – and many of these inefficiencies are tied directly to payroll. While keeping up to date with payroll industry trends is essential to reducing costs, staying at the forefront of business processes can also be tricky for small business owners who need to stay focused on the day-to-day management of their operations.
And these payroll trends are only getting more complicated, rapidly shifting since early 2020 when the coronavirus pandemic rocked the small business community to their core. Closed doors meant more owners were struggling with cash flow, remote-centric work brought about multi-state taxation issues, and even COVID- related relief like the Employee Retention Credit came with its own set of confusing requirements.
To help you navigate through all the changes, this post will examine the five top payroll industry trends that have been emerging for 2022. Armed with the information in this post, you should be able to make better-informed decisions regarding your payroll processes.
The Importance of Understanding Payroll Industry Trends
When is the last time you've really examined your payroll procedures? If you're like nearly a third of employers, it could be upwards of ten years or more since you've last updated your processes.
Remaining at the forefront of payroll industry trends can help save your business time and money while modern payroll processes and solutions can simultaneously increase employee satisfaction and productivity.
If you're looking to reinvigorate your payroll processes, ConnectPay offers a full suite of payroll and tax solutions while connecting you with local experts who can help you refine your processes in other areas of your business. We always have our ear to the ground for the latest updates when it comes to payroll, so you'll always stay in the loop.



But to get you started today, here are our top five picks for payroll industry trends for 2022.


Remote Work
Remote work, which became a necessity during COVID, is now here to stay. Some industries have found that employees can accomplish the same work from home, reducing unnecessary costs spent on office space.
However, remote work comes with its own set of challenges, and if you've been wondering if you should let your employees work from home full time, here are some things to consider. First of all, nexus payroll policies are on the rise.
Nexus payroll policies determine whether you need to withhold taxes from your employees' paychecks based on the state or city in which your company operates. Right now, there is a large debate about whether a home office is considered nexus for a company – and if it is, taxes will only become more complex in the future.
Along with potential tax liabilities, remote work also makes more HR processes more convoluted. For example, labor law posters that would typically be hung in the office may have to be sent out electronically, employee records will need to be collected digitally, and onboarding processes may need to be conducted virtually.
Cloud-Based Solutions
With the rise of remote work, cloud-based technologies are also essential because cloud-based platforms ensure that your data is accessible, no matter where you're working from. According to the Global Payroll Complexity Index report, more than 60% of companies are currently on cloud-based payroll platforms and that number is only expected to rise.
And it's not just your payroll platform that should be cloud-based – but any technology that requires remote access. For example, cloud-based time clock software is also much more flexible, so your employees can punch in or log their PTO from anywhere, even on their mobile phones.
Real-Time Data
COVID-19 has forced a lot of small businesses to keep an even closer eye on their finances than usual, which means real-time data is another rising payroll industry trend. Real-time data is essential for making business decisions and managing your workforce effectively. To stay on top of your data, it's important to have accessible payroll reports, a trusted bookkeeper, and good accounting software. If you want to make data more easily available to your employees too, you can set up direct deposit, which allows your employees to have easy access to their digital pay stubs.
For more ways to manage your data and financial metrics, make sure to download our Connected Guide and check out the section on bookkeeping for some helpful tips!
Employee Retention Concerns
"The Great Resignation" of 2021, where more than 33 million Americans resigned from their jobs, has left many employers struggling to hold onto their workforce. This has left many small business owners looking for additional opportunities to retain their employees and keep them happy, beyond just making sure their paychecks come on time. Now employees are looking for a suite of benefits, including solid health and 401(k) plans, earned wage access, expanded PTO, and more.
Payroll Outsourcing
To adapt to the increasing complexity surrounding payroll, small businesses are much more likely to outsource to payroll services rather than handling it in-house than ever before. Outsourcing your payroll takes some of the heavy lifting off your plate, so you have more time to focus on growing your business instead of constantly monitoring new payroll trends. When searching for a new payroll provider, it's important to find a partner you trust, who can handle complicated tax codes while also providing personalized support. This way, you stay on top of your payroll and never feel left in the dark.
Staying at the Forefront of Payroll Industry Trends for 2022
To hang onto your valuable employees while avoiding wasting company time and resources, you'll want to keep an eye on these five payroll industry trends in 2022. Cloud-based payroll solutions and robust reporting features will give you the tools you need to succeed. Centering your employees' experience and considering expanding benefits will help you keep your workforce happy when it comes to payroll. And partnering with a great payroll provider will give you the tools to manage it all without breaking a sweat.
If you're looking to revamp your payroll processes, ConnectPay specializes in hassle-free payroll, backed by personalized and dedicated service. To get started, schedule a call with one of our small business payroll experts to discuss all of your payroll and tax needs!