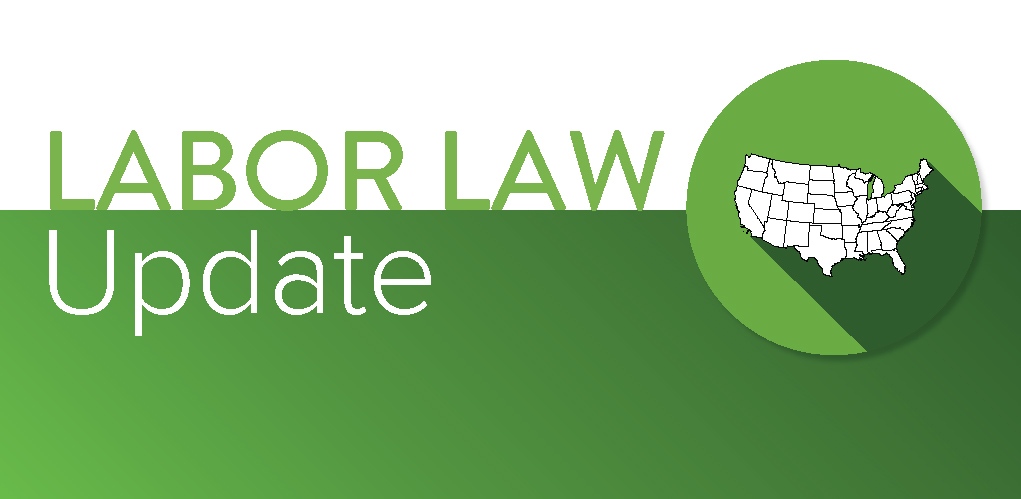 All employers are required to display certain labor law posters in a conspicuous area of their worksite where employees, and in some cases, job applicants, can see them, such as in the breakroom or near the time clock. Before determining whether it's time to update your posters, you need to know which types of posters are relevant to your business.
Federal labor law posters
There are six major federal labor law posters:
Occupational Safety and Health Act.
Fair Labor Standards Act.
Uniformed Services Employment and Reemployment Rights Act.
Equal Employment Opportunity.
Family and Medical Leave Act.
Employee Polygraph Protection Act.
For example, if your business is subject to the FLSA, OSHA and FMLA, you must display those posters.
Other federal posters — aside from the six shown above — may apply, depending on your business. To determine your federal poster requirements, use the U.S. Department of Labor's FirstStep Poster Advisor online tool.
How often should you change your federal posters? Whenever the respective federal laws require changes to the posters. Although federal labor law posters typically aren't updated often, changes do occur.
Keeping up to date can be just one more thing to think about. For ConnectPay clients, our HR Resource Center will update you automatically when a poster in your state has changed. You can also sign up for a yearly subscription that includes a new laminated poster, and guarantees to update you with any changes over the course of the year.
State and local labor law posters
These vary by state and locality. Often, state posters cover:
Minimum wage.
Child labor.
Unemployment insurance.
Workers' compensation.
Paid sick time/family leave.
Discrimination.
Some states require other posters, such as health and safety, daily overtime, disability insurance, whistleblower protections, transgender rights, breastfeeding, sexual harassment, human trafficking, no smoking, and time off to vote.
To know which state and local posters you must display, contact your state labor department.
How often should you change your state and local posters? Whenever the respective state and local laws require changes to the posters. Note that state and local minimum wage posters tend to change more frequently than other labor law posters. For example, many city minimum wages are subject to annual adjustment based on the Consumer Price Index. Employers in those cities must change their minimum wage posters to reflect the adjusted minimum wages.
Further considerations
Poster changes can occur at any time of the year, not just at the beginning, as the timing is driven entirely by the governing law. These changes may not always relate to preprinted information, so keep an eye out for other types of updates, such as poster size requirements and posters that require employers to fill in company-specific information.
Also, some poster changes may be "cosmetic" rather than mandatory. In these cases, employers are not required to replace their old posters. Both the old and new versions are acceptable.
Failure to comply with federal, state and local poster laws can result in strict penalties, from $500 to $10,000 per violation, according to the Society for Human Resource Management. To avoid penalties, employers should install a reliable system for monitoring poster changes.
Finally, note that the pandemic has changed various poster rules, so be sure to view the above DOL sites to make sure you're in compliance.
To order an updated labor law poster, visit our poster store, which has both all-in-one poster solutions and E-service subscriptions available.
Copyright 2020