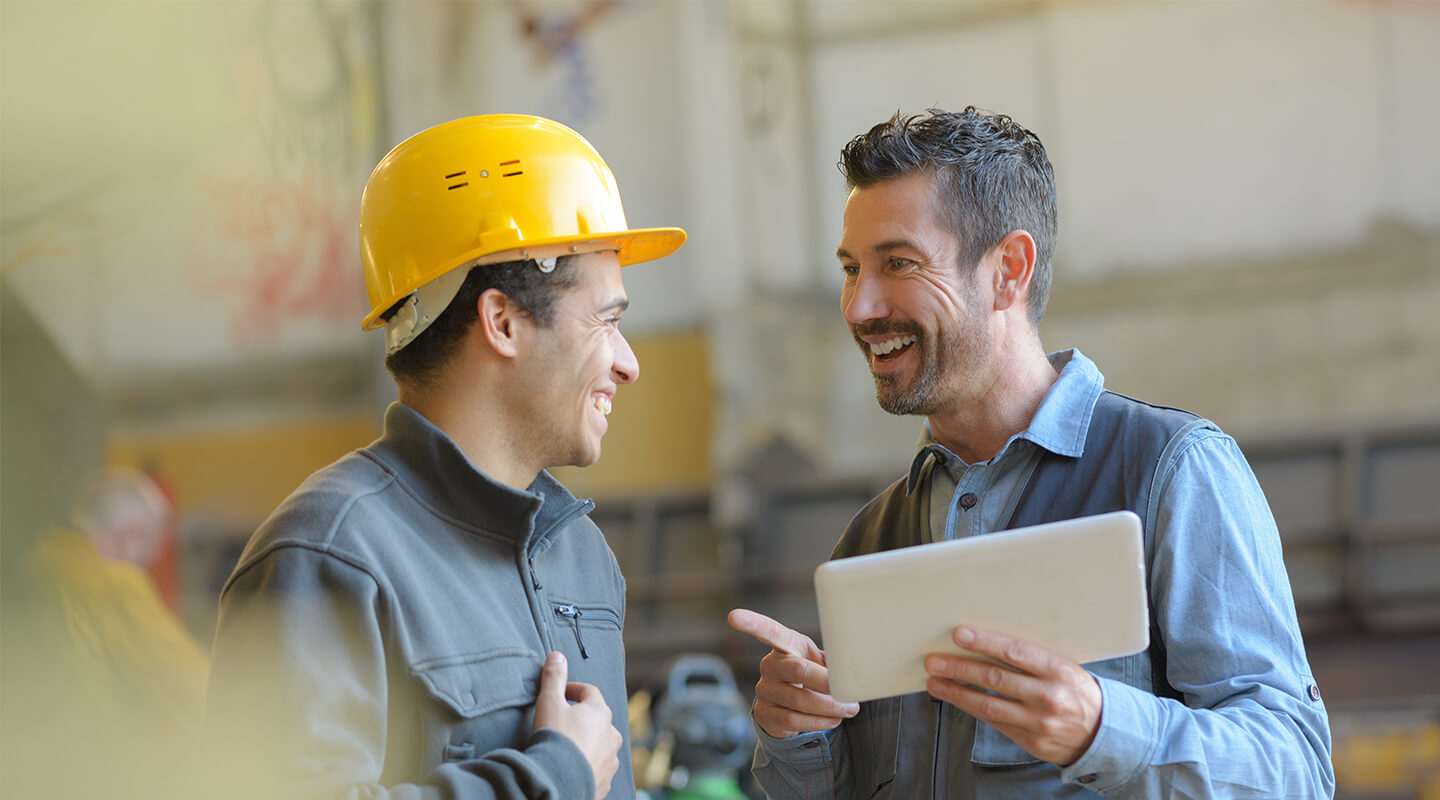 Tracking employee time is getting easier and easier thanks to new time clock software. Today, small businesses use time clock software to track employee hours accurately, even with their employees working remotely.
But all time clock software is not the same. And small businesses need a particular set of features and functionality to make their operations run as intended. This article will explore the time clock software features small businesses need most and review the best time clock software options for small businesses.
Time Clock Software for Small Businesses
Thanks to modern technological advances, software has replaced a lot of those old-style timeclock machines. Today, a lot of small businesses punch their employees in and out using an iPad or mobile device. But the replacement of the large, aging equipment is not the only benefit.
Why Small Businesses Need Time Clock Software
Small businesses are starting to realize that the old-style paper payroll systems are not benefiting their business. Timecards are lost way too often, which adds complexity to payroll, and human error can make time tracking for payroll even more difficult.
Software-based time clock systems eliminate the hassle of most of those paper-based issues. And, in our experience as a small business payroll service, we've discovered which types of time clock software options work well for our clients.
Here are some other things that make time clock software a necessity for small businesses:
It makes tracking employees' hours and approving their payroll easy.
It eliminates time-theft that can easily occur with paper time cards.
It makes tracking vacation, PTO, and sick time easier, all in one place.
Some time clock software options have geofencing technology. For companies with different jobs sites, the software can ensure people are clocking in from the correct location.
When mistakes occur, fixing them is much easier and faster. And most software options keep a record of changes, allowing you to look back at what was done if necessary.
Some can integrate with your payroll provider, making payroll reporting as easy as clicking a button.
Our Favorite Types of Time Clock Software
We live in an age of rapid software development. So, rather than spend all our time reviewing a bunch of different options, we're going to talk about two categories within the time clock software space. And, we'll show you our favorites from these two main categories.
Basic Time Clock Software
Most smaller businesses don't need a lot of bells and whistles in their time clock software. For these businesses, there are a few necessary features that fulfill all their time clock needs:
Allow staff to clock in/out from authorized computers, phones, or tablets.
Record employee GPS punch locations
Restrict punching based on GPS locations
Device, IP, and Geo-Fencing authorization
Fingerprint (biometric) readers to prevent "buddy punching"
Integration with payroll providers
Our favorite basic time clock software option is web-based OnTheClock. This option packs in all the features that are considered must-haves for small businesses of all shapes and sizes. OnTheClock does time tracking accurately and integrates with a lot of payroll providers, including ConnectPay.
Advanced Smartclock Software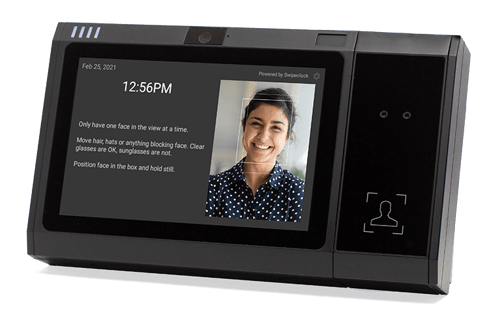 Some businesses need a little more functionality and a more robust set of features than the general time clock solution. These solutions usually come with advanced hardware as well as software.
Advanced smartclock features can include:
Fingerprint biometrics
Face and eye recognition
Thermal scanners
Proximity cards
Pin entry capabilities
Swipeclock is our favorite in the smart category of time clock software. Swipeclock has partnered with WorkforceHub to provide small businesses advanced and intelligent timekeeping solutions. Companies using this technology have a need for physical, on-premises hardware that integrates with software to provide a robust solution.
In addition to smartclock features, Swipeclock also offers some HR functions, such as applicant tracking and employee onboarding.
The Main Time Clock Feature Small Businesses Can't Live Without
Regardless of whether your business needs the basic time clock software or a smartclock type of system, there is one feature you cannot live without: integration with your payroll provider.
The beauty of software-based solutions is that it removes the manual labor side of payroll, and makes it push-button simple to manage. If your time clock software integrates with your payroll provider, submitting payroll can be as easy as clicking a button.
If you're looking to solve payroll for good and would like to integrate a time clock solution to make payroll accurate and easy to manage, ConnectPay would love to work with you. You can schedule a call here to get up to speed on how we can affordably take payroll responsibilities off your to-do list.