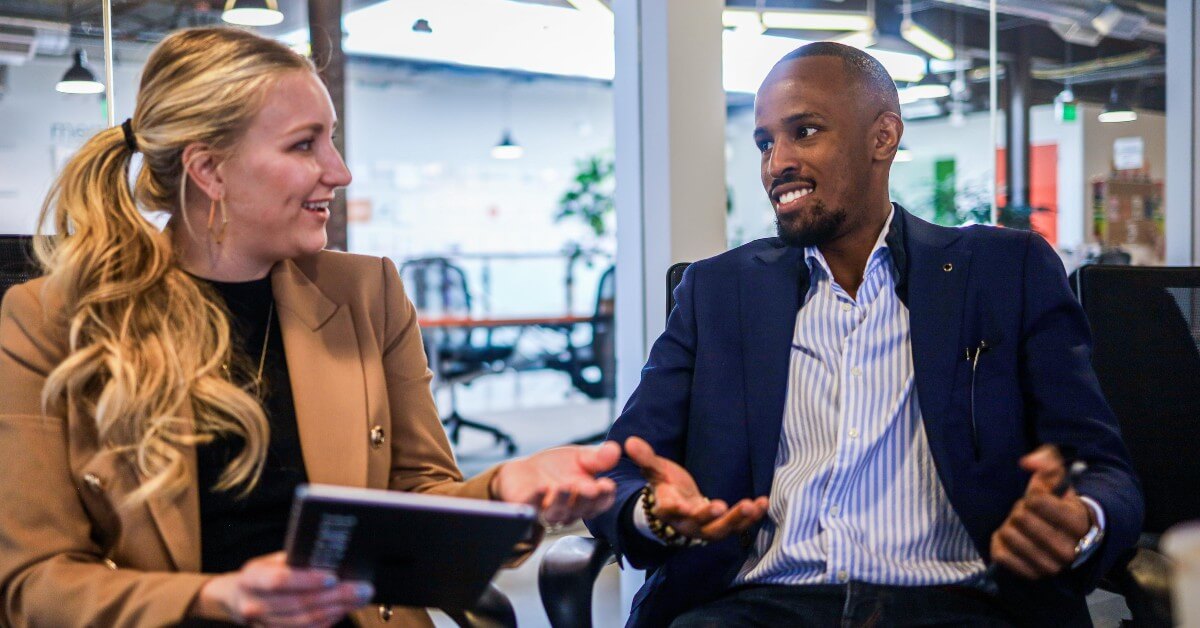 Would you rather spend five hours dealing with payroll processing every two weeks, or spend those five hours on processes that will grow your business and help you hit key metrics? For most business owners, it's an easy choice.
Many business owners see the time they spend on payroll as a necessary evil. Without employees, they would be unable to serve their customers or run their business, and those employees need to be paid. However, there is a solution that allows small businesses to run smoothly
without requiring you to become a part-time payroll expert:
Payrolling services.
Let's take a closer look at what payrolling services are and what they can do for your business.
What Are Payrolling Services?
First, let's establish some baseline information: What are payrolling services? A payroll service is a third party whose job it is to help you manage your payroll processes. Depending on the company, your service may help you with time-clocking, Workers' Comp, payroll taxes, and more.
Many businesses can benefit from partnering with a payroll service provider, but different businesses will need various features, functionality, and support from their payroll partner. You may need a provider with foreign tax law experience if you operate a large enterprise. You may seek personalized support and local expertise if you are a small business owner.
Every payrolling service offers slightly different functionality to their clients, but an excellent provider will offer services like:
Payroll reporting
Digital pay stubs

Workers' Compensation

assistance
Automated compliance updates
Personalized support
With this understanding of what payrolling services are, let's look at what this type of support can offer for your business.
1. Tax Compliance Assistance
Taxes are complicated. Things get even dicier if you have employees or locations in multiple states. Not only are taxes complex, but the consequences of making errors in your tax processes can be steep. If you don't file correctly, you could expose yourself to fines in the event of a tax audit.
When you work with a payrolling service, you'll have access to payroll tax experts who can help ensure your business remains compliant. At ConnectPay, we take things a step further. ConnectPay's model connects your business with tax professionals who are experts in the state and local tax requirements that apply to your business. These connections help ensure that you are always able to maintain compliance.
2. Increased Focus on Your Business
Payroll processing is a time-intensive task that steals your attention and energy away from activities that grow your business.
When you partner with a payrolling service, you'll be able to take those tedious payroll tasks off your plate. By removing the burden of payroll processing from yourself and your internal HR team, you gain time you can use to build your business and serve your customers.
3. Payroll Data Security
Payroll data is rife with protected information. Your payroll system stores personally identifiable information like addresses and social security numbers, financial data like bank account information, and HIPAA-protected data related to your employees' health benefits.
You need to ensure you're taking the proper steps to secure this data to comply with regulations like GDPR, PCI DSS, HIPAA, and more. Working with a payrolling service can help you protect sensitive data.
Payrolling service providers are well-versed in the data security regulations related to payroll and employee data. Additionally, your payroll provider will leverage software equipped with the proper security measures you need to keep your employees' data safe and remain compliant.
4. Increased Flexibility
Outsourcing payroll can help your business remain flexible. When the COVID-19 lockdowns hit in early 2020, it was the nimble businesses that were able to survive and thrive in the new environment—thousands of companies that couldn't adopt that same level of flexibility shuttered during that time.
A payrolling service can help your business with flexibility in that payroll providers enable you to easily downsize or upgrade the number of employees on your payroll. Additionally, payrolling services can provide features like digital paystubs, mobile access, and other helpful functionality in a remote or hybrid work environment.
Related Read: Mobile Payroll Apps: Pros and Cons Every Employer Should Know
5. Leverage Connections
No one is an expert in all things. Getting the most out of a payrolling service can help you leverage expert connections. You need to have all the best information at your fingertips when it comes to payroll. Connecting with industry experts is vital to ensuring you can make the best decisions for your business and remain compliant.
When you partner with a payrolling service like ConnectPay, you'll be able to get in touch with the experts you need to run your business smoothly and efficiently.
Getting the Most from Your Payrolling Services
You should come away from this post with a solid understanding of what payrolling services are and what they can do for your business. Looking ahead, how can you ensure you get the maximum benefit from your payroll provider?
To maximize your benefits, you'll need to ensure that you work with the service that is the best partner for your business. Read reviews and testimonials online and chat with providers to ensure the service is a good fit before signing on.
ConnectPay offers a free consultation call where a payroll expert will talk you through a business review to help you identify gaps in your payroll processes and help you learn how to fill them. Schedule a call with us today to see how our tailored connections can help your business operations flow seamlessly.