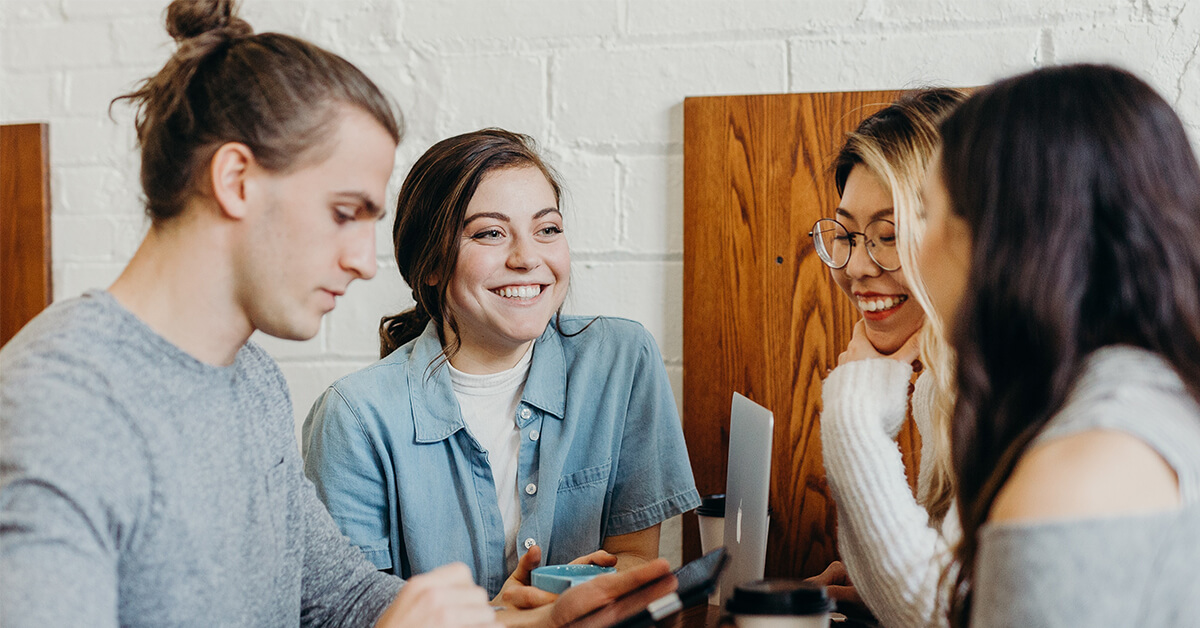 It's time to take the weight of managing payroll off your shoulders.
According to the IRS, a third of small businesses across the US make payroll errors that end up costing billions on an annual basis. Payroll errors affect efficiency, lead to employee mistrust, and put your company at risk for penalties and fees.
Avoiding problems and complications with your payroll is one of the many benefits of using a professional payroll service. Let's review the top reasons professional payroll services can help you and discuss whether or not you need a payroll service provider.
Do You Need a Payroll Service?
If you want to fast-track the process and figure out if payroll services are right for you, chat with one of our small business payroll specialists. At ConnectPay, we've worked with hundreds of small businesses, and we know the common roadblocks and challenges small businesses experience. If professional payroll services are not right for you in your stage of business, no problem, our specialists will give you a heads up and their best recommendations.
Check this off your to-do list today and schedule a call with one of our small business payroll specialists to get started.
Reason #1 Reclaim Your Time
Chances are, your plate is already full without managing your payroll. Payroll services are a high-priority task that often gets complicated, especially with multiple employees. When small businesses start managing their own payroll, many managers underestimate the time it takes to complete payroll accurately. Getting payroll off your plate and reclaiming your time is a great reason to choose professional payroll services.
Reason #2 Tax Compliance
Do you shudder when you think of IRS Section 125 or ACA compliance? If you've been managing payroll for a while, you know how much pressure compliance is. Working with the average payroll service provider will help you stay updated with your payroll records for IRS Section 125, ACA compliance, and any other regulatory requirements.
The most significant reason why ConnectPay is different from the average payroll service provider is that we guarantee that if you receive a penalty of fee from the IRS for any tax errors on our part, we pay that fee. We give our clients a 'no tax penalty or fee guarantee' so you can have peace of mind with your payroll-related tax compliance.
Reason #3 Simplify Workers' Compensation
Managing workers' compensation involves reporting and keeping up with classification codes, wages, commissions, bonuses, benefits, reimbursements, and more. The cost of workers' compensation insurance can be absorbent depending on your state, local requirements, classifications, and the number of employees.
The best way to manage your workers' compensation is with a local broker who helps you avoid overpaying or underpaying your premium and saves you money overall. Pay-As-You-Go workers' compensation insurance is an excellent way to pay for exactly the coverage you need for your payroll period. At ConnectPay, we work with your local insurance broker and coordinate payroll with them for your Pay-As-You-Go workers' comp insurance policy. There is no additional work needed from you once your policy and payroll are set up; your local broker and payroll specialist work together and take that off your plate.
Reason #4 Easy Reporting
Whether it's time for taxes or your yearly workers' compensation audits, it's crucial to have all the reports you need. Within your ConnectPay software, you can easily pull reports for pay stub history, payroll history, quarterly reports, and more. If you need additional reports for workers' compensation annual audits, our specialists can provide you with quarterly tax reports, gross payroll total reports, and workers' compensation reports upon request.
Reason #5 Access to Experts
When you need a payroll expert, you really need an expert... and fast.
Your payroll specialist should be able to answer your call quickly and give you the answers you need. Whether it's a questionable letter from a local regulatory agency or a random payroll question, we recommend choosing a payroll partner that offers comprehensive customer service included in their packages. At ConnectPay, we have a no voicemail during business hours policy. If you're calling during our business hours, you can rest assured that you will have someone on the phone to talk to.
Reason #6 Reduce Human Error
Manually entering and processing payroll becomes too complicated and risky as your business grows. For companies starting with 1-3 employees, sometimes manual payroll is the way to go, but even then, the process can still be time-consuming and draining. Reducing human error by using reliable payroll management software is significantly more effective and presents less risk for your company.
Talk to a Small Business Payroll Expert
Now that we've answered the question "do I need a payroll service provider", it's time to talk through the rest of your questions. Our small business payroll specialists are here to chat about how payroll services work, what services would be best for you, and discuss the right budget for your needs. We're happy to help - schedule a call and get started today.