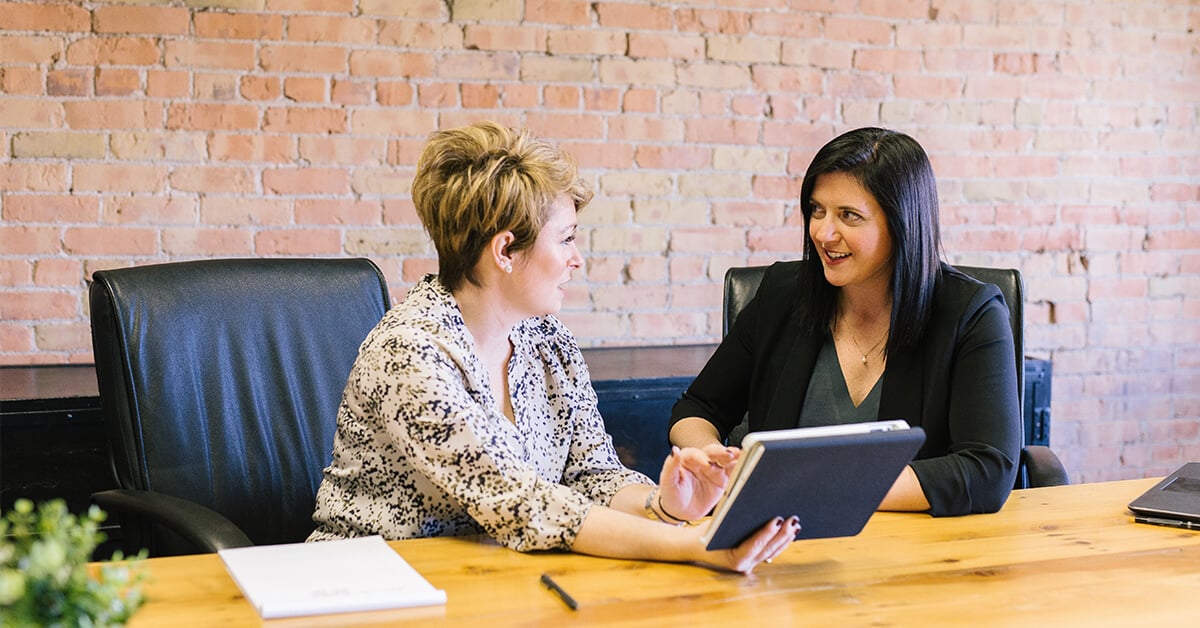 When you choose a payroll service for your business, the last thing you want to do is regret it later.
Like any industry, some providers promise the moon and only deliver half a rocket, so to speak. But those are usually easy to spot.
For the most part, payroll service providers are a beneficial business partner for companies of all sizes that touch a lot of the monetary transactions within a company. But it's finding the right fit for your particular business and one that you trust. That's the hard part.
We've broken down the seven questions you should ask before hiring a payroll service provider. Ensuring your companies align in these critical areas will benefit your business in the long run.
Choosing a Payroll Service Provider
Most payroll services look very similar from the outside. But the truth is, each payroll provider specializes in a particular type or size of business.
7 Questions to Ask Payroll Services Before You Buy
Here are 7 questions that will help you determine which payroll provider is a good fit for your business before investing too much time or money.
1. Do you work well with companies our size?
Here's a real-life reason to ask this question. There is a payroll service that specializes in larger, enterprise-level companies. Yet, in marketing, they promote their small business offerings. In one particular case, this larger payroll provider reported 54 weeks of payroll (52 weeks in a year) for a small business. The business was never able to get someone to correct the error!
It wasn't because the provider was bad. They just didn't really provide the level of service a small business really needs. Rather, their service was geared toward serving large enterprises. Everything was great until a problem arose. Then, the lack of small business support was glaringly apparent.
Obviously, if you're a small business, you don't want that kind of experience. And conversely, if you're a larger business, you don't want to hire a payroll service that won't be able to provide the level of service you require either.
2. Will I have a dedicated payroll service representative?
For larger companies, this is rarely a need. But for small businesses, it can be absolutely critical.
Small businesses operate on tight margins, and the time spent on employee issues is important. A small business owner just doesn't have time to wait on hold or re-explain their problem to a new person every time they call for help.
3. What happens when I have a tax issue?
Here's the honest truth: tax issues will happen. Tax codes shift and change all the time, as do pertinent laws and regulations. If you're in business long enough, you will have tax issues arise. Whether or not an issue will arise is the wrong question to ask.
The right question to ask is, "what happens when tax issues do arise?"
Some payroll services will protect their clients and handle payroll tax issues. Others won't provide that kind of support. So, it's important to double-check before hiring if tax help is something important to your company.
At ConnectPay, for example, we specialize in payroll services for small businesses specifically. We know small businesses need help when it comes to taxes. So, we keep an expert tax team in-house that helps deal with payroll tax issues quickly.
On the other hand, larger providers are often siloed, and the customer must interface between tax departments and payroll or workers comp departments, even if they buy all three from the same provider.
4. Will you work with my bookkeeper or CPA?
This is an important question to ask for small businesses. There is so much interaction required between payroll and accounting. Small business payroll specialists will work directly with your CPA to ensure everything is done right and on-time.
At ConnectPay, we partner with a lot of bookkeeping companies and accounting firms.
"I was quickly impressed with the pricing, the ease of the online interface, and the personalized service." - Lisa Tugal, Founder, Bellwether Bookkeeping
5. How hard is it to get onboarded?
Getting up to speed with a new payroll provider involves a lot of moving parts.
If your company has no balances and needs a new payroll provider, it's quite easy. And, you can onboard really at any time. If you do have balances, though, and are coming from another provider, timing is very important to consider.
Starting with a clean slate is the best choice. The ideal time to switch payroll providers is at the start of the new year. If that's not an option, we encourage our new clients to begin at the start of a new quarter. That way, there will be a clear cut-off for the reporting agent.
Of course, if need be, starting at the first of the month is doable. But, to keep things as simple as possible, we recommend starting with a new year or a new quarter.
6. How long does it take to get onboarded?
For our clients, especially those that start at the beginning of a new year or quarter, the typical timeline for a complete conversion is 7-10 days.
If you have a specific timeline in mind, make sure to discuss it with a potential payroll provider before you hire them. It's important for both the provider and the client to have a realistic timeline in mind to get started on the right foot.
7. Is my information secure on your platform?
This is getting more important with every passing year. Cybersecurity is a huge deal, and the threats to information security are only increasing. If security is important to your company and your employees, definitely inquire about security measures your potential provider embraces.
At ConnectPay, we have a bonded and secure enterprise-level security system. We also require background checks for all employees, and we use a secure online portal to transfer sensitive information.
How to Get Started
Checking websites and reviews is a great way to narrow down your search for a payroll service provider. However, there's only so much you can tell reading marketing material. The best way to evaluate a provider is to ask them these questions in person.
We always recommend potential customers schedule a meeting with us as a first step. As small business specialists, we like to get to know you and get a firm understanding of your company and your payroll needs. Then, we'll be able to tailor the right service for your needs. This way, you won't be oversold or undersold on payroll service.
If you're ready to solve payroll for good, just schedule a meeting with one of our payroll representatives. We look forward to the chance to win your business.