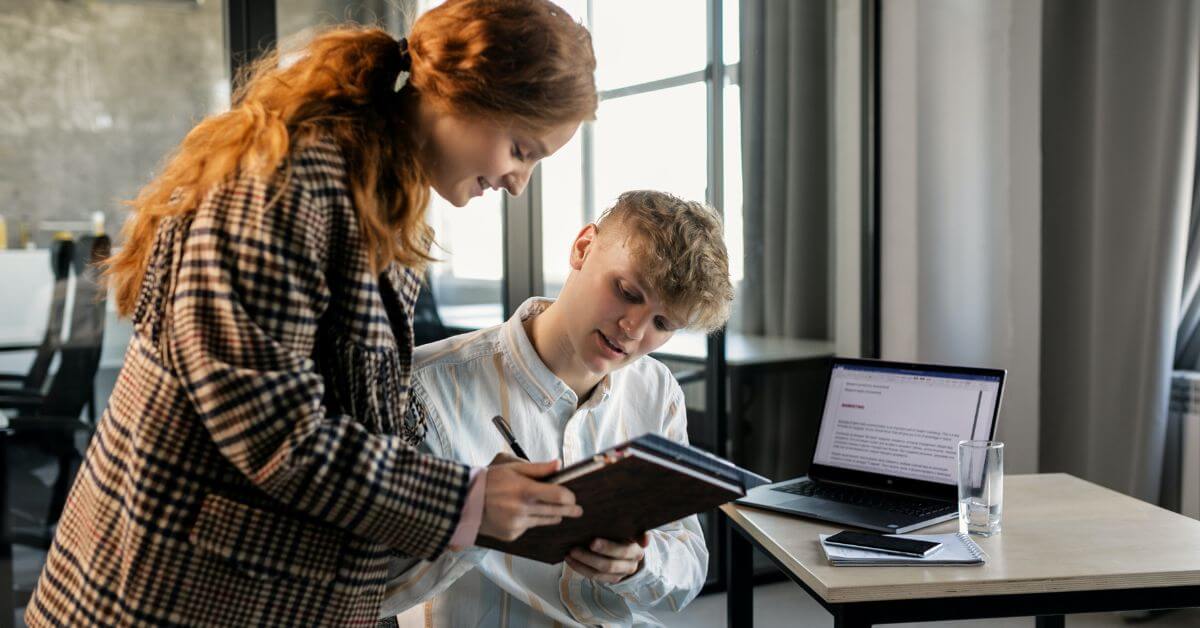 "A man is only as good as his tools." -Emmert Wolf
The phrasing here may be a bit outdated, but the essence of the quote still stands—without the right tools, it's difficult to do any job to the highest quality. Your payroll is no exception. Without the right payroll software, you'll waste time and energy trying to work to fit your processes to the confines of your software solution. The better bet is to work the other way around: Finding payroll software that fits your needs.
This post covers our list of the 8 best payroll software for small businesses in 2022. We will include features, pricing, and customer reviews for each software solution listed!
Payroll Software for Small Businesses: 6 Top Competitors
Payroll software is a must-have for any business, but not all businesses are created equal, and neither are all payroll software providers. Finding the right software for your business is about more than just choosing the provider with the most online reviews.
The perfect software for one business might be a hopelessly poor fit for another. This is especially true when comparing the needs of an enterprise with the payroll needs of a small business.
An enterprise may have an entire internal team dedicated to payroll processing. They may have the resources to home-grow software or processes.
Additionally, they need features to operate at a volume for which small businesses have no need. In other words, the best payroll software for an enterprise is likely not going to be the best option for a small business.
As a small business owner, what features and functionality should you look for in your payroll software? The exact features you'll need will depend on your business, but some of the features most commonly required for small business payroll include:
Digital pay stubs:
Digital pay stubs let you replace wasteful paper-based processes, avoid lost payments, and make payday quicker and easier for everyone. Employees can securely access paystubs online.
Reporting options:
Reporting features are a must-have for any payroll software. You'll need to run reports on year-to-date payroll details, payroll runs, and more. You'll want to employ software that has customizable reporting to suit your needs.
Mobile accessibility options:
In this increasingly remote and mobile environment,

mobile payroll apps

are more important than ever before. You may want to explore a software solution with cloud-based mobile app access to allow your employees to access their paystubs from anywhere.
Time and attendance tracking:


Time-clocking

capabilities will be essential in your payroll software if you have hourly employees. Even if all of your employees are salaried, you will want to explore a software solution that enables you to easily track and monitor attendance, vacation time, and sick days.
Personalized service:
Don't get so caught up looking at technical features that you forget about customer service. As a small business owner, you may not have a full-service payroll team in-house. That means you will want to explore a software solution that comes with full-service support to help you with all your payroll questions and needs.
ConnectPay has worked with enough small businesses to know essential features and capabilities for small business payroll. Let's look at our six top options for small business payroll software in 2022.
Top Payroll Software Providers for Small Businesses:
Gusto Payroll is an excellent solution for DIY payroll. If you are looking to continue managing your own payroll but are looking for an all-in-one HR platform. Some of the features you can expect from Gusto Payroll include:
Time and attendance tracking
Hiring and onboarding processes
Automatic tax calculations
Direct deposit
Gusto is a fairly cost-effective option for small businesses. The pricing for Gusto begins at $39 per month, plus an additional $6 per month per person.
Gusto also offers a pricing option for contractor-only businesses with no W2 employees. This package starts at $6 per month per person.
Gusto has 4.3 out of 5 stars on g2.com. According to one reviewer:
"Gusto is great! It is easy to input employees' hours and keep track of it. Employees get paid promptly and it is an easy, streamlined process. My favorite perk is that when it comes time to file taxes, Gusto is connected to Turbo Tax and automatically populates your W2!" -Gusto Customer
Square Payroll is another popular option for DIY payroll solutions. Square is most often associated with their portable point of sale solutions. Their payroll solution is similarly friendly to very small businesses. A few of Square's payroll features include:
Automatic tax filing
Integration with Square Checking
Tip and commission tracking
No annual commitment
Square's pricing is similar to Gusto's. Their packages start at $35 per month plus $5 per month per employee. You can use Square for $5 per month per employee if you are contractor-only.
Square's g2.com rating is 4.6 out of 5 stars. According to one reviewer:
"I like that I am able to see my payroll using the app on my phone. Square makes the interface very straightforward which makes it a breeze to use. If I need to change any details it's at two taps away." -Square Customer
OnPay Payroll is a good fit for small businesses looking for many integration options. OnPay's software integrates with QuickBooks, Xero, Deputy, PosterElite, and more. OnPay Payroll offers features such as:
Direct deposit, check, and debit card payment options
Garnishments
Multi-state payroll
Unemployment insurance withholding
OnPay's services start at $36 per month plus $4 per month per person.
OnPay's rating on g2.com is 4.8 out of 5 stars. One reviewer says:
"...OnPay seems to be developed in recent times. This is evident from the fresh modern look and feel more importantly, with the very user-friendly interface. I have not asked for any support after the initial onboarding." -OnPay Customer
ADP is one of the giants in the payroll industry, offering solutions for various business sizes from small businesses to enterprise. ADP services 140 countries, making this solution a good fit for larger businesses with locations outside of the United States. Some of the features offered by ADP include:
Retirement solutions
Time and scheduling options
Integration with mobile applications
Compliance resources
ADP's pricing is available only by quote. Still, they do offer four packages, ranging from essential payroll, including direct deposit, tax filing, and other basics, to HR pro, which includes integrations with ZipRecruiter, training resources, and more.
On g2.com, ADP has an average rating of 3.9 of 5 stars. One reviewer says:
"It was very easy to understand and has many features. When I logged in first time, it has provided me the instructions clearly which helped me to know various things such as how and where to check payslips, how to upload broadband bills for reimbursements." -ADP Customer
Paychex is another one of the biggest names in payroll. Mid-sized businesses or businesses operating largely with a remote workforce may find features that work well in Paychex's software. Some of these features include:
Online payroll dashboard
Online employee self-service
Free mobile app
Direct deposit, online tip-sharing, and earned wage access
Like ADP, Paychex's pricing is only available by individual request. Paychex offers three different payroll bundles, ranging from an essentials package with standard features like self-service and analytics up to their Pro package, which offers an employee handbook builder and more HR-related features.
Paychex averages 4.2 out of 5 stars on g2.com. One reviewer says:
"Paychex flex is user friendly and has their own security procedures in place. No worries about a breach. Representatives have been able to fix problems timely. No mishaps with direct deposits for over a year now." -Paychex Customer
ConnectPay offers full-service payroll assistance tailored to small businesses. Our service assists with tax compliance and other local specifics, connecting you with trusted industry experts who can help with accounting, workers' compensation, and more. Some of the features our solution offers include:
Seamless mobile access
Intuitive time and attendance tracking
Digital pay stubs
Automated compliance updates
Perhaps the strongest feature of ConnectPay's payroll services is our Connected Service Representatives. Rather than calling a call center with your payroll questions and challenges, you will be connected with a partner that will assist you with local laws, compliance, and more. We care about your business and will go above and beyond to create a solution that exceeds your expectations.
ConnectPay's simple and straightforward pricing starts at a flat $30 per payroll.
Our customers love working with us. Here's what a few of them have to say:
"ConnectPay simply cares about your business. They treat you like a partner, not a client. ConnectPay is focused on small and medium-sized businesses, able to create real value by simplifying all things payroll, allowing you to focus on growing your business." -Jim Barton, Allegra Printing
"When we transitioned to ConnectgPay, I did not go along happily because I thought my situation was fine. Much to my surprise, my Connected Rep made my job so much easier. He took the time to learn about our office, provides various options to situations I've had, and never gave me the feeling that a question was unnecessary." -Jennifer Perry, Blossom Innovations
Getting the Most From Payroll Software for Small Businesses
When it comes to running your small business, payroll software is an essential piece of the puzzle. To manage your payroll processes efficiently and effectively, you will need to select the right software for your business.
As vital as it is to select the right software solution for your business, there is more to running efficient payroll processes than software.
To run seamless, effective payroll for your small business, you will need some help. The best payroll provider will give you more than software. The best provider will offer you service, partnership, and local expertise to help you untangle the web of tax and workers' compensation regulations in your area.
ConnectPay offers you a personalized support system. Our customers are each paired with a Connected Service Rep who knows you and your business. That means you'll be able to get personalized assistance every time you call during business hours—no more call centers or calls sent to voicemail.
To see how ConnectPay can help you streamline your payroll, get in touch with our team today!