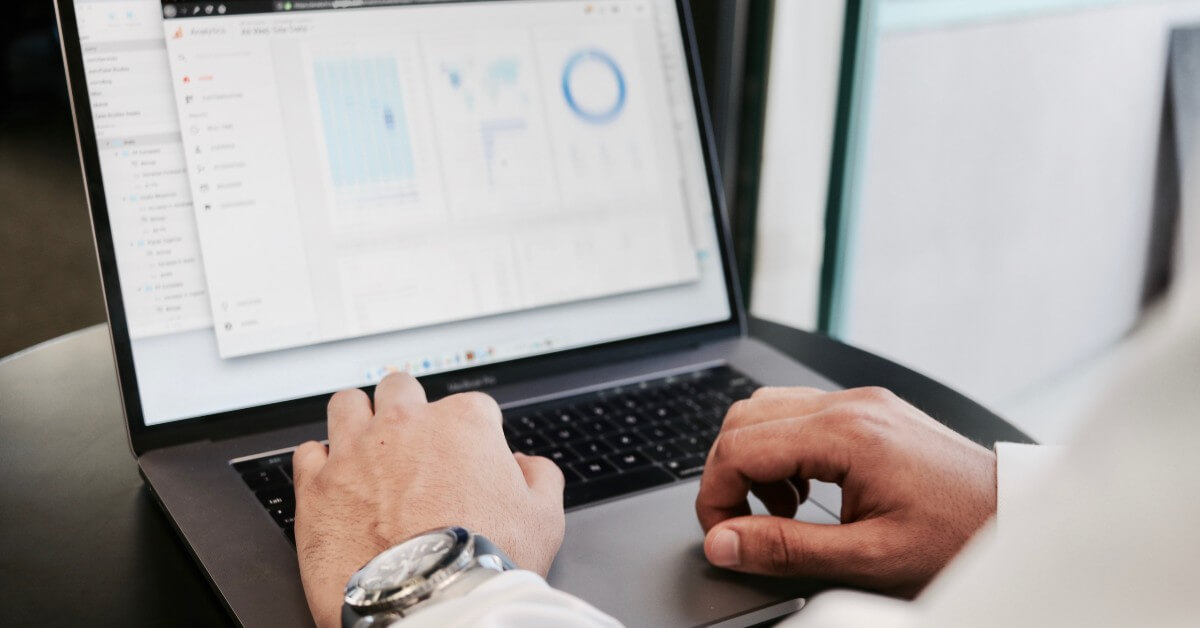 As a small business owner, you know you can't do everything on your own. That's why you have employees on your payroll.
You'll need to keep their paychecks coming smoothly and consistently to hang onto those employees. The best way to manage that is to use payroll software with solid direct deposit and paperless payroll features. But how can you find the best direct deposit payroll software for your business?
Let's review our list of the top seven direct deposit payroll software providers. After reading, you should have all the information you need to make the best choice for your small business.
Direct Deposit Payroll Software: Essential Features
Before we get too far into the details, let's establish some vital baseline information. What is direct deposit? Direct deposit is a method of payment that transmits funds directly from your organization's accounts to your employees' bank accounts.
Direct Deposit is a vital feature in your payroll software because over ninety percent of all workers in the United States receive their paychecks via direct deposit. Direct deposit is popular because it's convenient and flexible for employees and employers. This payment method means employees do not have to wait for their checks to come in the mail, and it eliminates the risk of vital funds getting lost or damaged in transit.
Though direct deposit is essential, it is not the only feature you need from your small business payroll provider. What are some of the other features you may want to consider?
Simplified Reporting: You will need access to reports like year-to-date payroll details, payroll runs, and more. The right payroll software will provide you with easy-to-use reporting.
Workers' Comp:

Workers' Comp

is notoriously complicated for small businesses. Partnering with the right payroll software provider can give you support with Workers' Comp and offer options such as pay-as-you-go premiums.
Automated

Compliance

Updates: Payroll software providers like ConnectPay offer automated reminders to ensure that you never miss a federal, state, or local payroll deadline.
Time and Attendance: Your payroll software should help you monitor employee hours and attendance. The right solution for your business will offer features to let you track worked hours, vacation time, and sick days.
Personalized Support: Payroll is complex. When you need assistance with payroll and your software solution, you want to know you have a partner in your corner who is available and capable of assisting you when you need it.
Launched in 2009 as an extension of the founder's existing payroll business, OnPay offers solutions for HR, payroll, and benefits. This tool integrates with QuickBooks, Xero, Deputy, and more. OnPay also offers free account migration, weekday phone support, and emergency support via email on weekends.
OnPay costs $40 per month plus an additional $6 per month per person. Customers enjoy the modern nature of the interface. According to one customer:
"OnPay seems to be developed in recent times. This is evident from the fresh modern look and feel more importantly, with the very user-friendly interface. I have not asked for any support after the initial onboarding." -OnPay Customer
Square Payroll joined the Square suite of applications in 2015. Touted as a simple, easy-to-use payroll application, Square includes features like automated tax filing, employee benefits, and time-tracking capabilities. Some customers complain about slow replies from customer support, but overall the solution has a positive user rating.
Square offers two pricing models. If you need to pay W-2 employees and contractors, you will pay $35 per month plus $5 per person per month. For contractors-only, you will only pay $5 per person per month.
One reviewer says:
"I love how easy it is to use, the price, and that it integrates with my current square system. The built in time clock is amazing and so easy to use." -Square Customer
Founded in 1990, Paycor offers Human Resources Management solutions including payroll, talent management, benefits, and more. Paycor works primarily with healthcare, retail, professional services, education, and food service businesses.
Your CPA can access your reporting and analytics tools if they also partner with Paycor. In addition to a customer service line, Paycor offers a customer hub where customers can collaborate to solve problems among themselves.
Businesses with fewer than 50 employees can access core Paycor capabilities for $199 per month plus $8 per employee per month. If you have more than 50 employees you will need to receive a customized pricing plan.
According to one user:
"The software has great features. The look of the software is clean and easy to use." -Paycor User
Gusto was founded in 2011. The cloud-based payroll software provider offers CPA partnership options, tools to help with recruitment, employee time-tracking functionality, and more. Their payroll features offer automatic tax filing and unlimited payroll runs per month.
The basic package of Gusto costs $40 per month plus $6 per month per person. To access the full suite of tools you may need to upgrade to either Plus or Premium. Gusto offers an on-demand help center for customers to receive support, though some customers have reported challenges with their phone support system.
One customer says:
"The thing that I like the most about Gusto is it has all the things that I need on the front page and so usually I can get what I want from that, but if there is other stuff I need it's usually not to many clicks away." -Gusto Customer
ADP is one of the oldest names in the payroll industry. Originally founded in the 1940s, the modern iteration of ADP's solution, Run, offers tax and compliance, HR support, and simple payroll processing.
Some of ADP Run's top features include an easy-to-use dashboard, recurring, automated payroll, and flexible pay options that include direct deposit, paper checks, and pay cards. Customers also love the mobile accessibility of ADP's tools.
ADP's pricing is not available on their website and must be requested via a personalized quote.
According to one user:
"I appreciate how seamless ADP Run is with most timekeeping and scheduling softwares. It makes payroll really easy and usually only takes me 15 minutes to process payroll. They recently just updated the app and now I don't even have to be in the office to process payroll. I can do everything from my phone now." -ADP Customer
At ConnectPay, connections and relationships are the name of the game. Founded in 2009, ConnectPay's goal is to make small business payroll as simple as possible by connecting small business owners with the tax, workers' compensation, and benefits specialists they need to get the job done right and efficiently.
ConnectPay loves partnering with CPAs. We understand that CPAs are a vitally important contributor to their clients' growth and success. We can help your CPA access the data they need to provide the valuable insights you want.
One of our top features is our Connected Service Representatives. Instead of calling a generic call center, with ConnectPay you can reach out directly to your assigned representative and get the support you need. We guarantee that you won't have to:
Wait upwards of an hour to speak to a real person.
Struggle with support reps who cannot assist with basic questions.
Try to decipher complex pricing packages.
Constantly rebuff upsells to product packages you don't need.
Our pricing starts at $30 per payroll. Yes, it really is that simple.
According to one customer:
"ConnectPay simply cares about your business, they treat you like a partner, not a client. ConnectPay is focused on small and medium-sized businesses, able to create real value by simplifying all things payroll, allowing you to focus on growing your business." -Jim Barton, Allegra Printing
Another one of the giants in the field, Paychex was founded in 1971. Associated with enterprise solutions, Paychex does offer packages for smaller businesses, including self-employed entrepreneurs. The Paychex tool also allows customers to process payroll, retirement savings, benefits, and more through their software solution.
Paychex offers CPA and accounting partnerships. Their customer support is available through a central call center line. Paychex also does not list pricing options on its website. You must request a quote to receive a price estimate.
One customer says:
"Paychex is user friendly and has their own security procedures in place. No worries about a breach. Representatives have been able to fix problems timely. No mishaps with direct deposits for over a year now." -Paychex Customer
Getting the Most From Your Direct Deposit Payroll Software
Hopefully, this list will give you the information you need to make the right decision about your business's direct deposit payroll software solution. However, the right payroll software is only the beginning. To truly manage your payroll processes as efficiently and effectively as possible, you must ensure you partner with a provider who can offer you the support and connections you need.
ConnectPay specializes in small business payroll. We offer our clients top-tier, personalized support and get you in touch with the local tax, workers' compensation, and other regulatory experts you need to ensure your payroll and tax processes run smoothly.
Schedule a call today to see how ConnectPay can help your small business!