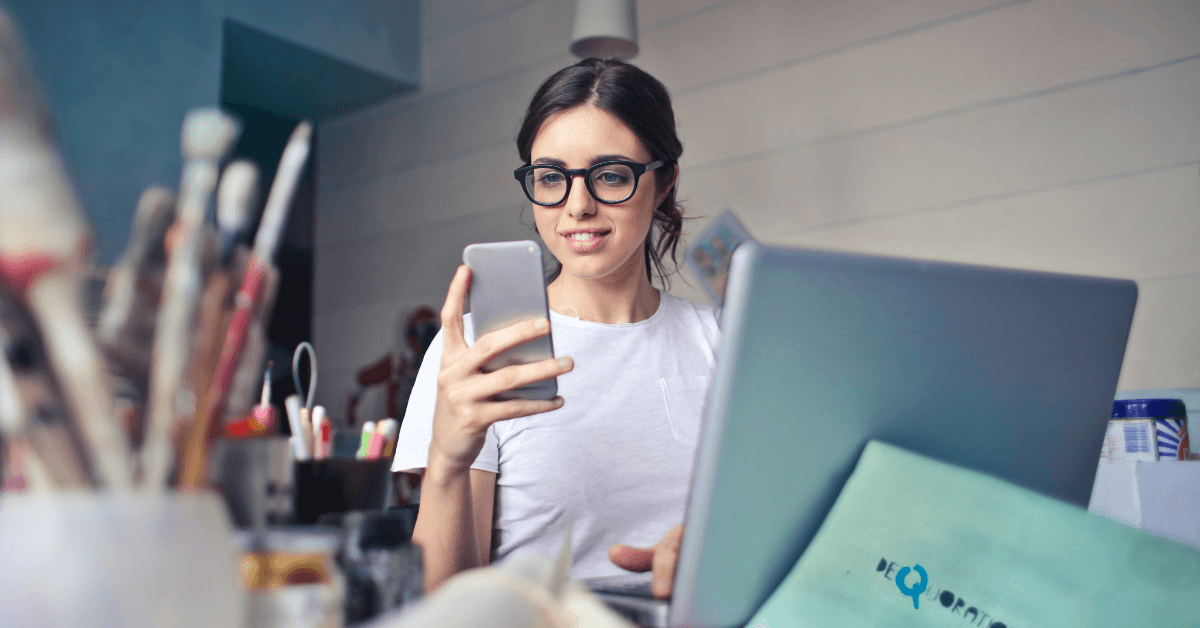 If you're struggling with your current payroll software you may be thinking, "anything's better than what we have now." But that unfortunately isn't always the case. While you may need a new payroll software solution as soon as possible, it's important to find the right provider because investing in the wrong tool could be worse than not upgrading at all. That's why understanding how payroll software works upfront is so important!
Consider this for a moment: you've just invested a significant chunk of your budget into a new software solution. In an effort to be budget-conscious, you've picked the cheapest solution on the market, but your business is small, so how many fancy features could you possibly need? A week into implementation, you start to realize this software isn't what you thought it was.
As a small business owner, you have enough on your plate, and you need the best payroll software possible to make your life easier. While that doesn't mean you have to go with the most expensive software out there, it does mean you need to understand how payroll software works for your specific business.
To prepare you for your search, let's take a look at the four key things you need to consider before buying a new payroll software solution.
How Payroll Software Works: The Basics
Before we dive into the key components of good payroll software, we should first highlight you're your payroll software is supposed to do in the first place. At its core, your payroll software should ensure you can easily process payroll, pay your employees on time, calculate payroll taxes, and help you run reports. However, choosing the wrong payroll software can result in increased security threats, late paychecks, poor employee satisfaction, and penalties from the IRS.
If you'd like to learn more about the ins and outs of how payroll software works, make sure to download our Connected Guide To Small Business Payroll below!
Now, let's jump into the five things you need to know before you purchase payroll software!


1. Available Features
Every payroll software has different features so consider what you need for your business. For example, do you want your employees to have mobile sign-in access? What about paperless payroll options, like direct deposit and digital paystubs? As you look into what each software is capable of, also pay close attention to the features that are part of a base package vs. the features that come at an additional cost.


2. Cloud-Based vs. Locally Hosted Software
Cloud-based solutions are a rising payroll industry trend for 2022 after the rise of remote work. Choosing a cloud-based option ensures that your software is accessible via the internet no matter where you are, giving you remote access to your data. It also ensures that all data is backed up and saved to the cloud. On the flip side, locally hosted software is on one server than you purchase, meaning you can only access the software on one device.
While the best option for you may come down to your personal preference, typically cloud-based solutions give your business more flexibility.


3. Cybersecurity Measures
Fraud is continuously on the rise, with a staggering $3.3 billion lost to fraud in 2020 alone, up from 1.8 billion in 2019. For that reason, it's important to find a payroll company that puts cybersecurity and the importance of data privacy at the forefront of every decision they make. Look for payroll software that's bonded and secure with an enterprise-level security system and a secure online portal to safeguard your information and employee data.


4. Integrations
You may also want to consider how payroll software works with certain integrations. For example, if employee time clock software is needed, it may be best to work with a payroll company that can integrate with one of these tools. However, keep in mind that sometimes too many bells and whistles can make software confusing and more costly than it's worth. Evaluate what needs you need to fill for your small business and go from there.


5. Customer Support
While software capabilities are important, keep in mind that researching how payroll software works is only half the battle. Software without service will only get you so far. There are a lot of payroll software solutions out there that say they specialize in small business payroll, but then fall short when you run into a problem, are looking for help, or need to get someone on the phone right away. Remember that when it comes to payroll, you're not just buying software, but you're entering into a partnership. You have to constantly overcome risk as a small business owner, so before signing on that dotted line, consider whether you'll be dealing with a real person or a 1-800 number, how knowledgeable their support staff is, and what kind of reviews they have online for their service.


How Payroll Software Works For Your Business
At the end of the day, choosing the right payroll software comes down to more than just price. Choosing the wrong software can cause process hiccups and inefficiencies that cost you way more down the line. As your business grows, you may find you need more than just software - you need payroll service.
At ConnectPay, we specialize in small business payroll and tax processing. Our dynamic payroll software allows you to process payroll with ease while our dedicated team of Connected Service Representatives is just a phone call away to answer your questions and guide you through the process. If you'd like to explore more of our payroll software capabilities, you can check out our demo page here. And if you'd like to set up a meeting to hear how ConnectPay can help your small business, reach out to our team today!