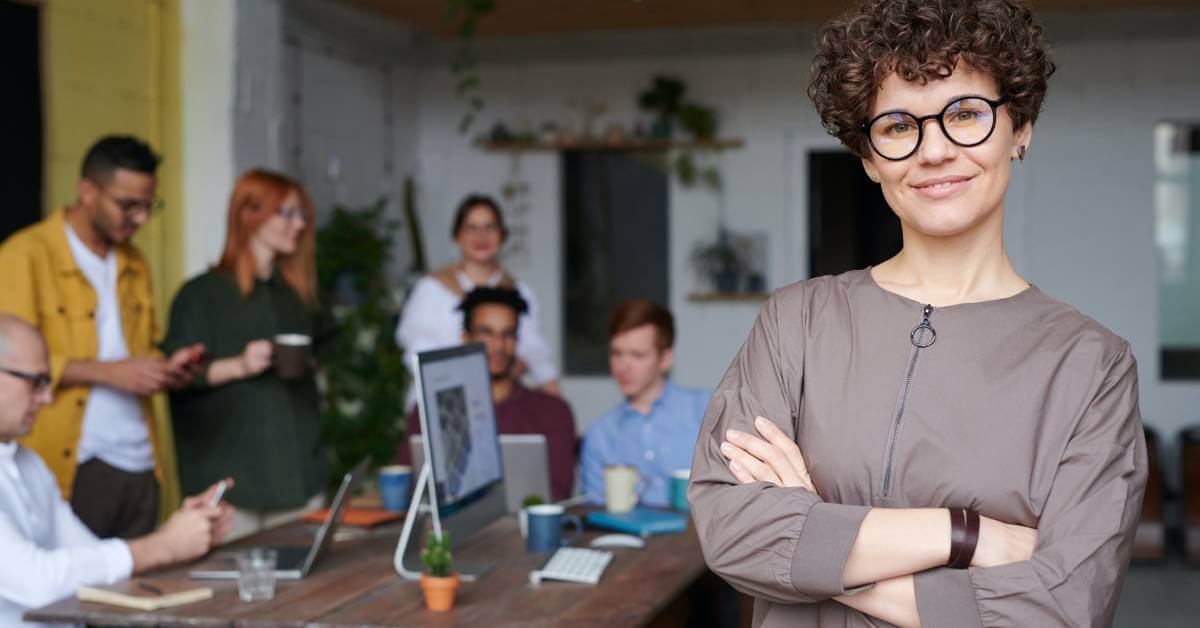 The right payroll management system can save you tens of thousands of dollars annually.
Consider the time and resources you put into running payroll.
As a small business owner, you wear many hats. From managing finances to handling HR tasks, you rarely have a moment to spare.
The hours that you spend inputting employee hours and calculating paychecks certainly add up.
Payroll is a tedious and error-prone process, and you could use the time you spend processing payroll to grow your business instead. It's not a whole lot of fun either: wouldn't you rather be working with clients?
It doesn't have to be this way!
Various payroll management providers can help you automate and manage payroll easily.
But which one is best for your business? We've done the hard work for you. Take your pick from our top five providers and make an informed decision so you can focus on driving your business forward.


The 5 Best Payroll Management System Providers For Small Businesses
Rippling: Best for small businesses that manage international employees
Quickbooks: Best for small businesses using Quickbooks accounting software
Gusto: Best for small businesses that want per-person pricing
TriNet: Best for small businesses that need full-service HR solutions
ConnectPay: Best for small businesses that want a simple, customized solution focused on payroll
The benefits of a payroll management system are clear.
When you choose to outsource payroll, you can say goodbye to manually-submitted timesheets and track hours worked in real time. You won't need to calculate anything manually.
You won't need to search for forms because employee and payroll information is in one convenient location.
Related: How To Simplify Employee Time Tracking Through Payroll
You'll also avoid tax compliance surprises and late filings. Most systems keep you up-to-date on all the latest tax laws and deadlines.
Many providers offer similar features that simplify payroll. So how do you choose? Here are the criteria we used to come up with this list:
Size of the business/number of employees
What unique features are helpful to customers looking for a payroll management system?
Is pricing transparent?
What do current customers think of the provider?
We want you to have enough information to make an informed decision and partner with the best provider for your business.
Rippling is more of an HR platform that includes payroll, but its payroll features are robust and integrate with more than 400 hundred apps. You can pay employees anywhere in the world, too.
It's easy to use, and because it brings everything HR-related together in a single platform, you can manage multiple aspects of your business. Rippling claims it takes ninety seconds on average to run payroll.
If you're short on time and have hundreds of employees, that's a huge time saver.
Unfortunately, pricing isn't transparent on the Rippling website.
Pricing: Schedule a demo with Rippling
What customers say:
"Rippling is incredibly easy to use and very well laid out. Submitting time off requests and managing payroll deductions is simple, and Rippling includes other useful features like automated emails when you get paid, task reminders for upcoming HR tasks, and easy-to-use org charts. Overall, definitely my favorite HR management platform and one I highly recommend."

Rippling User
The power of QuickBooks lies in its integration with its accounting software, QuickBooks Online. Their software offers automatic payroll and same-day or next-day direct deposits.
It grows with you, too. If you need more services, you have three packages to choose from.
You might pay extra tax filing fees if you hire employees in more than one state.
Quickbooks offers customers access to the integrated Workforce portal, where employees can securely access pay stubs, PTO balances, and direct deposit information.
Pricing: Payroll Core + QuickBooks Simple Start is $37.50 per month, plus $5 per employee.
Payroll Core + QuickBooks Essentials is $50 per month, plus $5 per employee.
Payroll Premium + QuickBooks Plus is $70 per month, plus $8 per employee.
It's worth noting that these prices might not include any additional fees for state taxes or additional services.
What customers say:
"QuickBooks Payroll is a good solution for payroll. There are other products that offer more functionality, but this does the trick for small companies." -

QuickBooks User
Even if you're unfamiliar with payroll and benefits management, the easy-to-use interface makes Gusto a good choice for small businesses.
Gusto will manage employee benefits, including health insurance and 401(k) plans, automatically calculate and pay your employees, and handle your tax and compliance needs.
More than 100,000 businesses use Gusto to run payroll, making it one of the more popular providers on our list. Its reputation does make it more costly than other providers.
But there is a per-person pricing option, which makes it easy if you only employ independent contractors.
Support might be challenging to reach. The Simple plan offers basic support, the Plus plan offers full support, and the Premium plan offers dedicated support.
If customer service is crucial, you might need to spend more and pay for features you don't need.
Pricing: Simple pricing starts at $40 per month plus $6 per person. The Plus plan is $80 per month plus $12 per person. You'll need to talk to a sales representative for the Premium plan.
What customers say:
"Gusto was very easy to set up, and it was very simple to add new employees. I have some hourly employees and some commission-based ones, and it is easy to run payroll for both of these types. The payroll reminders and onboarding process are also very helpful." -

Gusto User
TriNet is a PEO (professional employer organization). If you've never heard of PEOs like this one, TriNet acts as a co-employer of your company's employees, taking on specific HR responsibilities for your business.
The payroll process is simple, and employees can use an intuitive portal to manage their documents. In addition to payroll processing, TriNet provides a range of HR services, including benefits administration, risk management, and compliance support.
Pricing: Request a quote from their website
What customers say:
"I like the wide span of services that TriNet provides to customers. Beyond payroll and benefits administration, they have helped us with our affirmative action plan (APP) and immigration admin needs." -

TriNet User
ConnectPay offers full-service payroll with every feature your small business needs to run payroll quickly and efficiently. No hassle, no fuss.
Our connected model truly sets us apart: a combination of user-friendly technology and reports, first-name-basis human support, and access to local, reputable partners in HR, insurance, and retirement planning.
As a small business, your payroll management system should grow with you. Only add features as and when you need them.
We thrive on building relationships with our customers, and you'll never reach a voicemail during business hours. I
n other words, while most providers offer similar features, we believe stellar support is what helps small businesses win.
Pricing: Starting at $30 per payroll
What customers say:
"Setting up payroll for our new business was super easy. ConnectPay walked us through everything and executed the set up flawlessly. If you're just starting your payroll, definitely reach out to them - I bet they are just as good when transitioning from your existing payroll too!" -

ConnectPay User
The Right Payroll Management System for Your Business
Consider eight things before choosing your payroll management system:
Cost: As you can see above, payroll systems vary in price, usually dependent on features and add-ons. Consider your budget and determine what you can afford.
Features: Consider what features are most important to your business, such as automatic payroll, tax compliance, benefits management, and time tracking. What do you need?
Ease of use: Choose a system with a user-friendly interface that's easy for you and your employees to use. A mobile app is a bonus.
Scalability: If your business is growing or is likely to grow in the future, choosing a scalable payroll system that can grow with your business is essential. Otherwise, you'll have all the hassle of switching providers and potentially losing momentum.
Integration: Consider whether the payroll system can integrate with other systems and software your business uses, such as your accounting software or HR management system.
Customer support: Choose a payroll system with excellent customer support. You may need help troubleshooting or have questions about how to use the system.
Connections: Can your provider connect you with experts who can answer pressing questions?
Security: Payroll systems handle sensitive financial and personal data, so choosing a system with robust security measures is essential to protect this information.
Choose Your Payroll Management System Provider With Confidence
Because most payroll systems offer similar features, it's hard to differentiate and decide. The tips above will help you assess your needs and determine whether you need a dedicated payroll service or an all-in-one solution.

But then you must factor in price, customer support, and ease of use. It's enough to make anyone's head spin! When it's time to get your payroll questions answered, schedule a call with us.