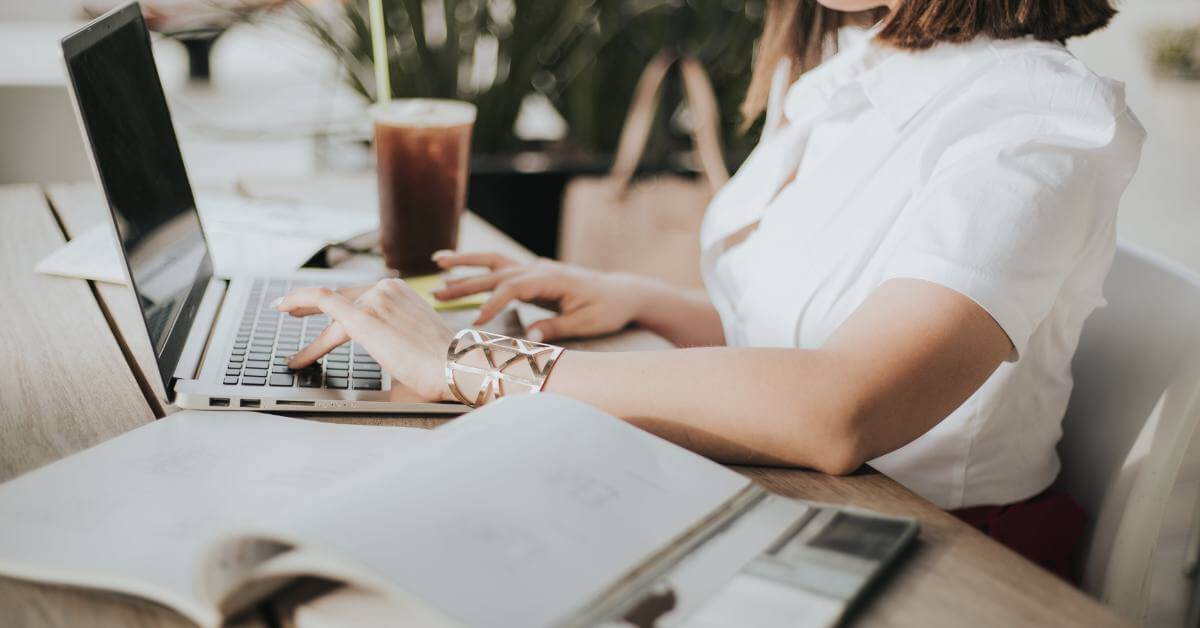 Are you worried about tethering your small business to a payroll giant that may feel more "big" than "business-friendly"?
We get it; dealing with complex systems, hidden costs, and rigid structures can be overwhelming. But here's the good news: you're not alone, and there are payroll alternatives tailored for small businesses like yours.
This post walks you through six top options for Paychex alternatives — payroll providers designed specifically for small businesses. We'll talk through the features and pricing for each solution, giving you the information you need to make the best decision for your business.


Essential Features for Paychex Alternatives
Whether you like it or not, payroll is the lifeblood of your company's operations. Without a strong payroll solution, you'll have headaches at best and compliance issues at worst. Selecting the right payroll service is crucial to your business's success. When considering a provider, whether it's Paychex or an alternative, you should look for the following features:
Core Payroll Functionality:
Accurate and Timely Payroll Processing

: Your payroll system should be rock-solid when it comes to processing paychecks accurately and on time.
Employee Data Management: A robust system should allow you to easily manage employee profiles, including pay rates, ensuring that your workforce's details are always up-to-date.

Tax Calculations and Deductions

: Taxes can be a headache, but your payroll provider should have you covered with accurate tax calculations and seamless deductions. A great provider, like ConnectPay, can even connect you with local tax experts to ensure your taxes are seamless every time.
Direct Deposit and Payment Options: Your solution should offer various payment options, including direct deposit, giving your employees flexibility in receiving their earnings.


Compliance and Reporting:
Adherence to Tax and Labor Regulations: Staying compliant with tax and labor regulations is non-negotiable. Your Paychex alternative must have a track record of staying on the right side of the law.
Robust Reporting Capabilities: A sound payroll system should provide strong reporting capabilities for tax and financial reporting, making it easier to handle financial statements and meet regulatory requirements.


Related Read: What Goes into a Comprehensive Payroll Report? (And Why You Need One)


User-Friendly Interface:
Intuitive and Easy-to-Use Platform: The best payroll system should be user-friendly for both administrators and employees.
Mobile Accessibility: In today's fast-paced world, having a mobile-accessible system is no longer a plus — it's essential. Mobile accessibility allows you and your employees to manage and check in on payroll information on the go, which is critical.


Scalability and Integration:
Ability to Grow with Your Business: Look for an alternative that can grow with your business's changing needs. Your payroll system should be able to adapt as you expand.
Integration with HR and Accounting Systems: Integration with HR and accounting systems is a huge plus. These integrations can streamline processes and ensure data consistency across your business.

Ease of Switching Payroll Providers

: Transitioning from one payroll provider to another can be a daunting task. A good alternative payroll software provider should offer guidance and support during your switch, ensuring a smooth process and no interruption in payroll processing.


Cost and Pricing:
Reasonable Pricing Structure: Transparency is key. Your payroll provider should have a straightforward pricing structure with no hidden fees or surprises.
Pricing Models Aligned with Your Business: The pricing models should be flexible and transparent, aligning with your business size and requirements. You don't want to overpay for services you don't need.
Potential Cost Savings: Consider whether the alternative can offer cost savings compared to Paychex. Though you don't want to choose your provider on price alone, your bottom line matters, and more budget-friendly options might be the best choice.


Related Read: 4 Steps to Creating the Optimal Payroll Budget


Customer Support and Service:
Responsive Customer Support: Your payroll alternative should have responsive customer support available during operational hours to assist with any issues or questions.
Availability for Urgent Issues: Look for a provider that is available for urgent matters — you don't want to be left hanging or struggling with a neverending voicemail chain when a critical issue arises.

User Reviews and Testimonials

: Read user reviews and testimonials focusing on the support experience. Real-life accounts can provide valuable insights into the level of service you can expect.


Choosing the right Paychex alternative for your small business is a decision that will impact your company's financial health and your employees' satisfaction. With these key features in mind, let's now examine our list of the six top providers you may consider aside from Paychex.
Gusto is a versatile payroll management solution that offers features including direct deposit, new hire reporting services, and comprehensive payroll data reports. Gusto caters to businesses of all sizes and offers a range of pricing plans designed to suit businesses from small startups to larger enterprises.
Additionally, Gusto provides optional add-ons, making it a strong solution for growing businesses with changing needs. Whether you need basic payroll services or a comprehensive HR platform, Gusto has you covered, offering a cloud-based solution that simplifies payroll and HR management while adapting to your unique business requirements.
Pricing: Gusto's pricing packages start at $40 per month plus $6 per month per person.


Paycor offers a robust solution for comprehensive HR and human capital management software. With over 30 years of experience, Paycor's strength lies in its ability to handle the complexities of local tax environments and multiple federal IDs for your business.
The Paycor platform offers increased efficiency through robust analytics, providing valuable insights into payroll processes and challenges. You can access Paycor's full suite of tools and features using a single login, making it easy to use for flexible payroll, accounting, and other human resource-related functions.
Related Read: 4 Things Small Businesses Need to Know About Staying Compliant with HR Rules
Pricing: Paycor's pricing is available only upon request.


Intuit QuickBooks offers a comprehensive payroll service with features like unlimited payroll runs and automatic tax forms. QuickBooks provides a workforce portal for easy document access, enabling quick and convenient access to HR and benefits information.
Quickbooks also offers features like same-day direct deposit, integrated time tracking, tax penalty protection up to $25,000, 1099 payroll e-filing options, and more. You can also use your Quickbooks solution for HR support, workers' compensation assistance, 401(k) plan management, and benefits administration.
Pricing: Quickbooks Essentials package starts at $30 per month.


SurePayroll is a subsidiary of Paychex, but it is designed to meet the needs of small businesses rather than larger enterprises. SurePayroll provides two main payroll service options: full-service and self-service. This flexibility allows you to choose the model that best suits your specific payroll needs.
SurePayroll's features include a mobile app for on-the-go payroll processing, easy access to HR and compliance documents, and various payroll reports. While it's often an excellent fit for companies with up to 100 employees, it may not be the best choice for businesses needing a more comprehensive set of HR tools or those with strict budget constraints.
Pricing: Pricing is available only by custom quote.


ADP Run is a robust payroll and HR platform. With ADP Run, users can access a personalized dashboard that provides quick access to critical information, payroll history, and priority tasks. ADP Run also simplifies tax and compliance concerns by automatically calculating and filing payroll taxes, staying up-to-date with the latest tax laws, and offering error detection to prevent costly mistakes.
In addition to payroll, ADP Run provides expert HR support. The platform offers features like flexible pay options, employee assistance services, and an employee onboarding experience. ADP also offers advanced payroll features such as time tracking and payment controls to ensure efficient workforce management.
Pricing: ADP Run also requires you to request a custom quote for pricing on their website.


ConnectPay offers a simple-to-use, all-in-one solution for seamless payroll processing. Say goodbye to the complexities of payroll management with our comprehensive features and dedicated support.
Our automated payroll tax reporting ensures you never have to worry about IRS-related issues, with a guarantee that your payroll taxes are filed correctly and on time, or we'll cover any IRS fees. You can also enjoy hassle-free payday processes with digital pay stubs and free direct deposit, reducing paperwork and lost payments while making payroll easier for your employees.
ConnectPay offers pre-tax benefits for both you and your employees through Section 125, covering qualified benefit premiums before taxes are deducted from their checks. Additionally, ConnectPay offers comprehensive services, from tax filings and employee benefits administration to retirement plans.
Pricing: ConnectPay offers a range of plans starting at just $30 per payroll run.


Paychex Alternatives: The Best Payroll Service For Small Business
The six providers listed in this post are all fantastic Paychex alternatives for small businesses. But remember that every business is unique. Ensure you select the provider with the features and benefits you need.
ConnectPay offers an all-in-one payroll service that connects you with local experts for taxes, Workers' Comp, and more, ensuring you have all the information and context you need to run payroll with confidence each cycle.
Curious about what ConnectPay can do for your business? Schedule a free payroll tax and compliance review today! We'll talk through your biggest payroll blind spots and provide you with suggestions and solutions. And, if it's a match, we can start working together to make your payroll run like a dream.
Schedule your free consultation today!