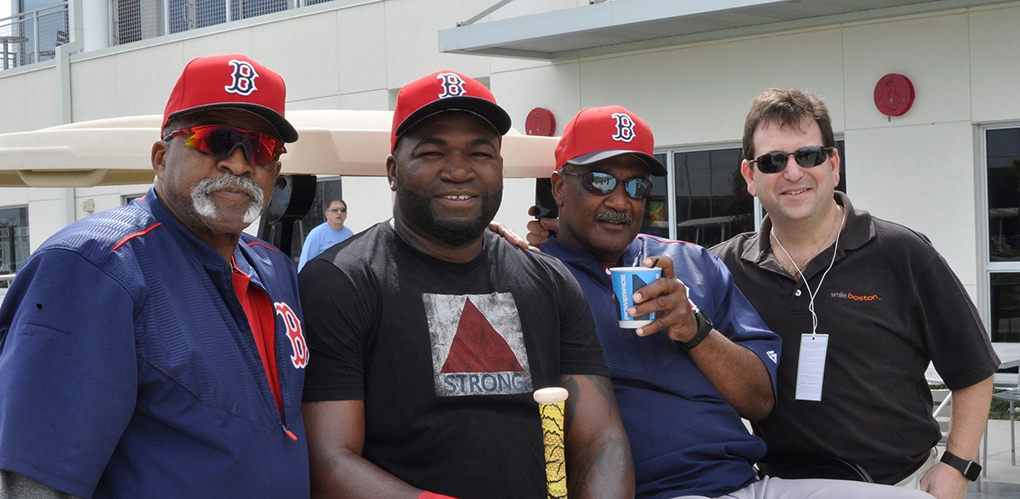 "We treat people, not teeth," is the motto and culture of Smileboston Cosmetic and Implant Dentistry, explains Steven D. Spitz, DMD, founder and clinician. Dr. Spitz, a prosthodontist (specialist of cosmetic dentistry) who opened Smileboston over 23 years ago, leads a team of four highly dedicated dentists, three of which were named a Top Dentist in 2020 by Boston Magazine. Smileboston, located in Brookline, MA, serves as one of Boston's premier aesthetic and dental implant teams.
When asked about the success of his office, Dr. Spitz stated that Smileboston's patient experience is what truly separates the dentistry from others.
"The most important part of what we do is building relationships within our team and with our patients. We work hard to over-communicate, then listen and plan together with our patients," Dr. Spitz emphasizes. "What truly inspires me is making people smile every day knowing they are walking away with the plan that they created."
Dr. Spitz also understands that the dentist's chair can be a little unsettling for some patients, so he goes the extra mile to ensure those at Smileboston are comfortable. "Our patients come from various backgrounds and many have deep-rooted fears of the dentist, whether due to a past experience or a personal anxiety," Dr. Spitz explained. "My greatest accomplishment is working with people who are uneasy and giving them an experience where they're comfortable coming back."
Another way that Smileboston alleviates patient fears is through their investment in innovative technology.
"Being on top of the latest technology allows us to do advanced treatment while providing the highest quality care," Dr. Spitz maintains. "Utilizing equipment like the Cone Beam Computed Tomography (CBCT), dental lasers, 3D imaging, and more, allows us to obtain extremely detailed information. This information allows individuals to understand what we, as clinicians, are looking at so we can create educated plans, together. When someone says, 'you make this look so easy', that's the key – we want to make it look easy and for them to be comfortable."
Dr. Spitz, who received his education from Tufts University School of Dental Medicine and his Prosthodontic Certificate from the Harvard School of Dental Medicine, was the first person to use dental lasers for implant surgeries in the United States. In addition, he is the only prosthodontist in the world who is Advanced Certified for the Pinhole Surgical TechniqueTM, an incision- and suture-free treatment for gum recession.
Beyond the walls of Smileboston, Dr. Spitz's advanced skills have paved the way for a plethora of excitement within the dental industry. He was the dentist for the Boston Red Sox for over ten years and is the founding board member for Bright Smiles Foundation. Moreover, as a major advocate for the oral health of animals, Dr. Spitz specializes in more than just human teeth.
In fact, Dr. Spitz began his career at the University of Massachusetts Amherst studying animal science and veterinary medicine before transitioning into dentistry. Now, when he's not in the office, he is the dentist on call for the animals at Zoo New England. "There are a lot of animals in captivity and it's our responsibility to take care of them, as we would our home pets," Dr. Spitz points out. "We know how important oral health is to overall health, for animals as much as humans."
With this in mind, Dr. Spitz worked with Zoo New England to raise enough funds to purchase an X-ray machine, giving the zoo the capability to take dental X-rays and monitor the oral health of its animals.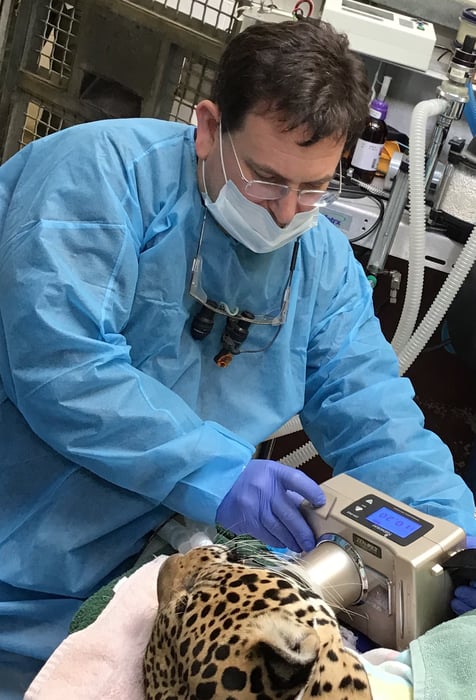 Along with supporting Zoo New England, Dr. Spitz is also a part of the Peter Emily International Veterinary Dental Foundation, a cohort of dentists and veterinarians who travel to sanctuaries and zoos across the country, providing dental work to large animals such as lions, tigers and bears.
"It's definitely a passion. Working with animals and adding in my love of dentistry allows me to share my work amongst species," Dr. Spitz conveys.
With his immense experience and breadth of knowledge, Dr. Spitz also dedicates a large portion of his time to educating others. He is not only a Clinical Professor of Prosthodontics at Harvard University School of Dental Medicine, but he is also the immediate past President of Alpha Omega International Dental Society (AO), an organization that fights discrimination within dental schools. Through AO, dental student members are provided with more intricate information on the industry and receive the opportunity to pursue worldwide internships and externships. As part of this organization, Dr. Spitz recently created the Alpha Omega student study club, highlighting a distinct and well-known speaker each week to talk directly to student issues.
"Right now, during COVID times, dental schools are having trouble because of social distancing," Dr. Spitz explains. "Unfortunately, they're not getting the full benefits of their education. This study group touches on everything, including treatment planning and care, how to talk to patients, and how to run a business. It gives dental students a five-year head-start in their careers."
"I appreciate being able to share my knowledge with the next generation," Dr. Spitz concludes. "They'll be taking care of us when we get older."
If you're ready to smile and want to schedule a consultation with Dr. Spitz, visit the Smileboston website!