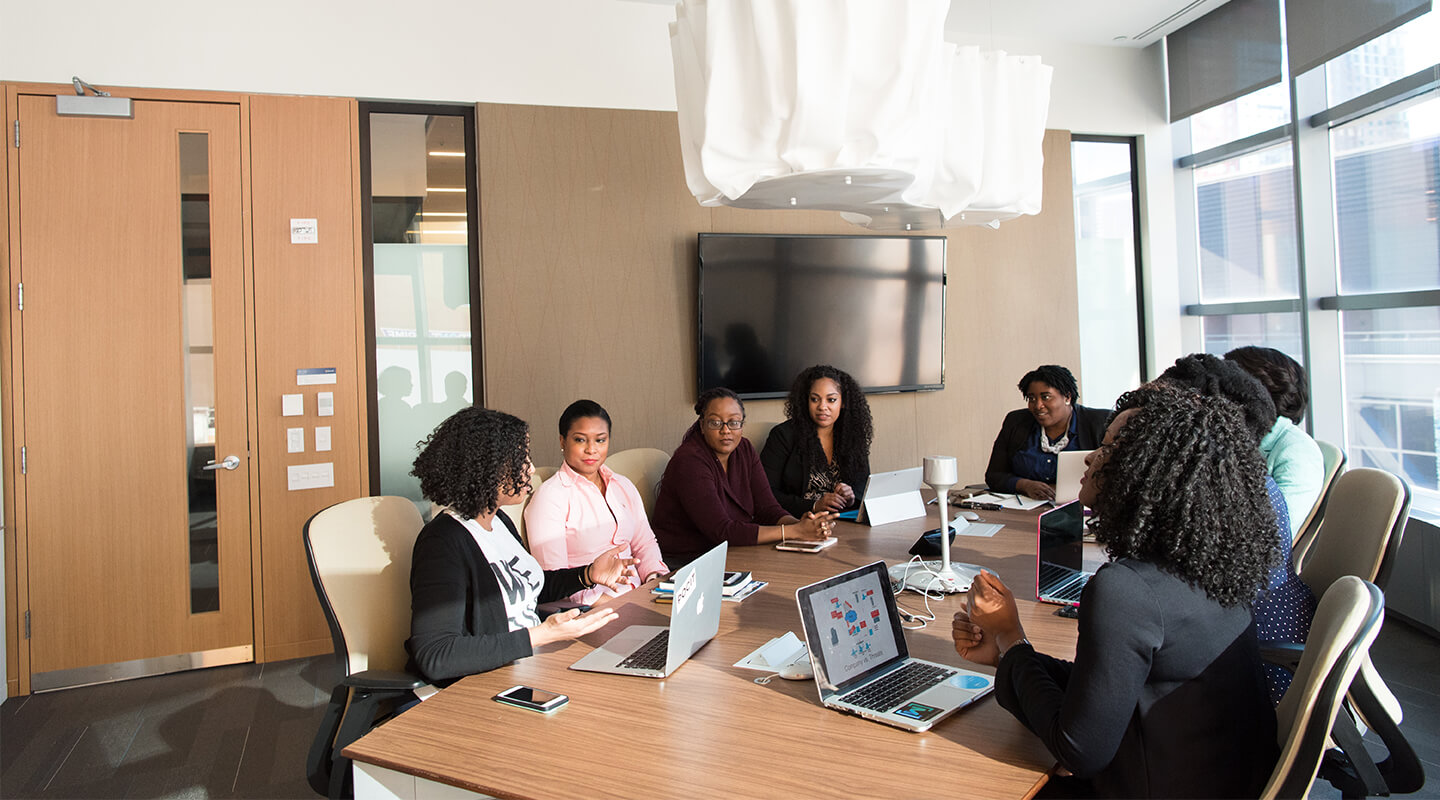 Let's face it: Payroll hasn't gotten any easier in recent years. The worldwide pandemic of 2020 ushered in an uncertain economy and an endless amount of new rules and regulations connected to necessary programs like the Paycheck Protection Program (PPP).
Payroll is more complex today than ever.
Yet, while payroll management services may be needed now more than ever before, not all of them are the same. In this article, we're going to pull back the curtain and show you the honest truth about payroll management services so you can determine whether or not the benefits justify the price. We'll also provide you with a top-five list of some of our favorite payroll management providers so you can make an informed decision that's right for your business.


What Are Outsourced Payroll Management Services?
Before we go on, let's first answer a simple question: What are outsourced payroll management services? Outsourced payroll management services provide your business with streamlined, effective, and compliant payroll processes.
Rather than struggling to manage your small business payroll in-house, an outsourced payroll management service will allow a third-party or partner organization to act as your company's payroll department, freeing you up to take on more critical tasks for your business.
It's important to mention here that ConnectPay is an outsourced payroll management service. So, our opinion may be a little biased. However, we see companies struggling with payroll on a daily basis. That's why we genuinely believe payroll services are worth the investment.
Let's dive into the benefits and features of outsourced payroll management services.
Benefits of Payroll Management Services
There are a lot of benefits when outsourcing to a payroll management service. It is important to note that not every payroll management service offers all the benefits we'll list here, but a few of the benefits ConnectPay's services offer include:
You don't have to worry about tax or payroll compliance.
Payments can be automated and direct-deposited to employees.
Workers' comp payments are integrated so you pay as you go.
You get access to knowledgeable representatives when you need help.
You can get branded 3rd party payroll reports.
You have access to resources that help manage HR compliance.
You get time back to focus on running your business instead of handling payroll.
We've discovered that the value an outsourced payroll management service brings to your business largely depends on two questions:
Are you paying for the right things?
Are you getting what you pay for?


What do the "right things" in payroll management services entail? Let's take a look at a few charges and fees you'll want to avoid when working with an outsourced payroll management service.
Unnecessary Surcharges
One company, for example, was paying a "next day" surcharge on every payroll because they processed their payroll on Thursday for a Friday check date. They did this repeatedly, not out of necessity, but because they were never told they could move the run date to earlier in the week and avoid that charge.


Unnecessary Services
Some payroll management services offer discounted employee onboarding for an ongoing fee as part of their "bundle" deals. Most small businesses don't have constant employee turnover, which means they don't need to onboard employees. Still, tons of companies are paying for that service.


Unnecessary Expenses


In some cases, companies end up spending too much because their payroll service isn't well versed in their area of business. Workers' compensation is one such area we often see people spending too much. For every employee, there are specific classifications, and some workers' comp classifications are more expensive than others. Some payroll companies may try to do the easy thing and classify all workers the same, which almost always means overpaying.


Essential Elements of Payroll Management Services
Overpaying for a bunch of resources and services you don't need is one thing. Not getting what you pay for is another.
When you hire an outsourced payroll management service, you should receive service in exchange for the cost. It seems simple, but it's not always that cut-and-dry. There are many ways we see companies failing to get the service they pay for, and for most of them, it's a terrible frustration - and rightly so!


Customer Support
Customer support may not be top of mind when you're searching for an outsourced payroll management service, but it should be. When something goes wrong, the quality of customer support is all that matters. Period.
Here are some real-life stories:
Some larger payroll management services outsource their support calls to foreign countries. We've talked to people who couldn't get an answer about regulatory compliance because their "support rep" wasn't located within the US and wasn't versed in local laws.


Before coming to us, one of our clients had a horrible experience with their previous payroll service provider. After receiving a tax notice from the IRS, they reached out for help. The tax notice was due to an error on the part of the payroll service, yet when they asked for help, they were transferred from one person to another but never received help in resolving the issue.


Small businesses report to us that they are experiencing wait times of more than 45 minutes any time they call their payroll service provider.


A common complaint we hear about 'big box' payroll providers is that customer support phone numbers are always answered by someone different, and they have to repeat every detail about their problem, even if they've spent hours talking to another representative earlier.


We hear these stories all the time, which is why we ensure our clients never reach voicemail during business hours. We have embraced this "no voicemail rule," and our clients love it.
Whenever there is a timely need, being able to call up and get your rep on the phone immediately is not just valuable for peace of mind, but it helps solve your problems faster so you can get back to work.


Our clients call when:
Something is wrong with an employee's payroll
There's a tax issue they need to figure out
Something urgent has come up, and they need advice
They need a friend (not really - but we're here for you if you do!)



Taxes and Payroll Done Right the First Time
According to the IRS, more than a third of SMBs incur a payroll-related tax penalty every year. The average penalty is more than $800. If your outsourced payroll management service is sloppy, the likelihood of getting a tax penalty or fee notice is very high.
If you're paying a professional to handle your payroll, you shouldn't have to worry about them doing it wrong. Their mistakes should not fall on your shoulders to correct, and you should never play endless phone tag to get a tax notice or penalty resolved.
At ConnectPay, for example, we give our clients a 'no tax penalty or fee guarantee.' We take responsibility for our payroll work. And we guarantee that, if we ever do make an error, we incur the penalty and fee for that error, not the client.


Local and Industry/Domain Knowledge
There are two main thrusts of great payroll service support:
Does the payroll provider know my area? Your location has unique laws and regulations, and your provider should not be far removed from that.


Does the payroll provider know my industry? A great payroll provider will do the work of immersing themselves in everything needed to serve your industry. Our clients rest easy knowing we are not just reachable, but we have membership in industry-specific associations, like the Retailers Association of Massachusetts

.





Relationships Over Databases
Large enterprises have so many locations and companies within companies that their payroll services are often massive databases of providers working together as a small army to handle payroll.
Small businesses, on the other hand, need a different kind of service. They need to be able to put a face to the name of their representative and build a trust-based relationship with that person over time.
At ConnectPay, we believe in relationships, not call centers and databases. We build relationships with our clients, but we also build relationships with business partners.
For example, when a client needs service or has an issue outside of our wheelhouse, we can connect them with trusted CPAs, bookkeepers, brokers, and the like, within their own community. And because we have close relationships with these providers, we know they have our customer's best interests at heart.


5 Top-Valued Payroll Management Services
We've discussed some of the advantages and features of payroll management services in general, but as we said early on in this post: Not all payroll providers are created equal. Let's take a look at five payroll management services we think offer incredible value.


Rippling offers a number of HR and compliance solutions, one of which is payroll. Rippling's solution offers features like hour and PTO tracking, advanced reporting, and advanced integrations with tools like QuickBooks, Xero, and more.
Pricing starts at $8/month per user, but the cost can vary depending on the services you need for your business.


Gusto's payroll solution is designed to be heavily automated and easy to use. Gusto offers features like automated payroll tax filing, compliance-checking, workers' compensation calculations, and more.
Gusto lists several packages on their website, but for their basic package, pricing starts at $30/month plus $6/month per user.


ADP is one of the giants in the outsourced payroll management industry. ADP's solution has self-service options for employees, advanced integrations with HR systems and ERPs, and is a good fit for large businesses and enterprises.
ADP's pricing is only available upon request, but they offer four different packages ranging from essential payroll to HR pro, which includes enhanced HR support in addition to payroll processing features.


Wave Payroll is a solution for small- to mid-sized businesses that provide solutions to pay W2 and 1099 workers, direct deposit options, and automated bookkeeping assistance. Wave also provides advanced reporting of payroll expenses.
Pricing for Wave Payroll varies by state, but it starts at $20/month plus $6/month per employee or independent contractor in self-service states.


ConnectPay focuses on providing incredible payroll solutions for small businesses. We offer digital pay stubs, automated pay and compliance updates, seamless mobile access, time and attendance features, and more. Additionally, ConnectPay serves as your partner in your business efforts, assigning a local Connected Service Rep to your account who can support all your payroll needs.
Our pricing starts at $30 per payroll. Get started by talking to a payroll representative today to see how our solution can get rid of all your payroll-related headaches.
Choosing the Right Outsourced Payroll Management Service For Your Business
If you decide to outsource your payroll to a payroll management service, you deserve the best. That said, what is "best" is subjective. What is best for a small business, for example, may not be near a good fit for a medium-sized business in the same town.
We recommend evaluating multiple payroll services before making your final decision. Of course, we would love for you to give us a chance to earn your business as an outsourced payroll management service. However, we know we're not the best fit for everyone.
Our specialty is small businesses, and we aim to be the best provider available for our clients. If you want that kind of experience, and if you're a small business, don't hesitate to connect with us.
If you want a little more information on our approach to payroll, I recommend checking out our resource, the Connected Guide to Payroll.