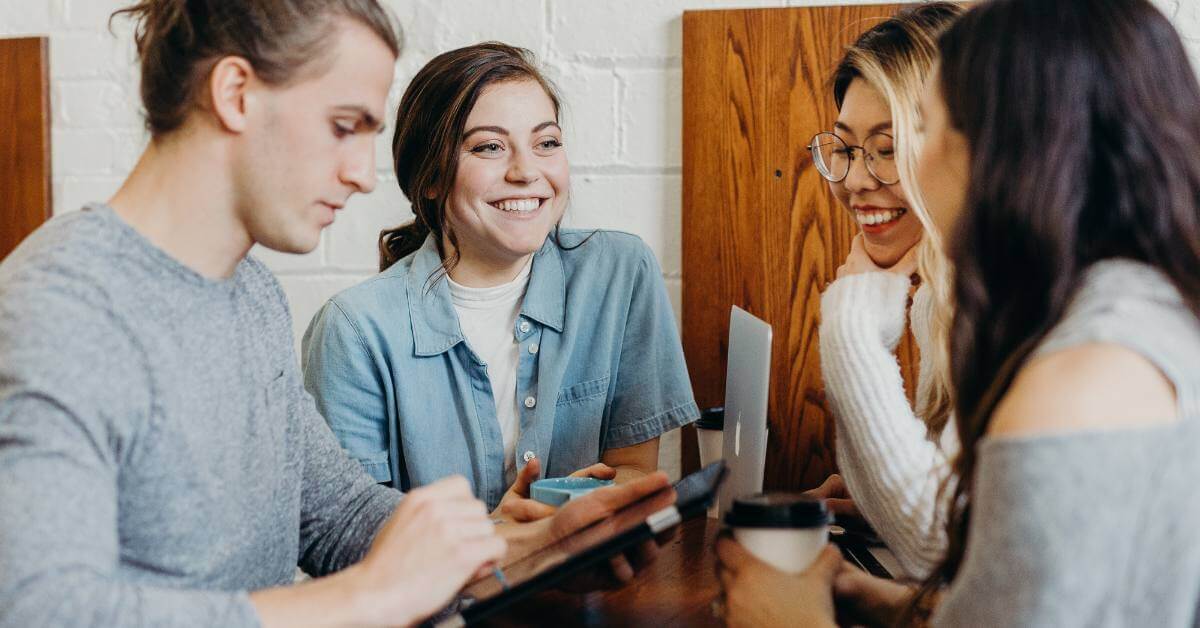 Only twelve percent of employees quit their job for more money. Yet less than half of employees are happy in their current role.
So, what's more important to employees than money? If employees aren't just quitting to make more cash… why are they leaving?
Employees report that job satisfaction, career advancement opportunities, respect and recognition, and work/life balance are all important in their career—often reporting that these things are more important than their salary.
Small businesses have it tough. Imagine if half your workforce were unhappy. What would that do for morale, productivity, and atmosphere in the workplace?
It's crucial to compensate employees fairly, on time, and accurately, but equally important is to keep them engaged.
In this article, we highlight why you need to keep employees engaged and how, so you can focus on driving growth in your business with everyone pulling in the same direction.
Keeping Employees Engaged
When your team is all pulling in the same direction, the office is a positive place to be. Even in some of your team are remote, regular team meetings and communication ensures easy collaboration.
All that matters is that employees are engaged.
Anne M. Mulcahy, former chairperson and CEO of Xerox, once said,
"Employees are a company's greatest asset - they're your competitive advantage. You want to attract and retain the best; provide them with encouragement, and stimulus, and make them feel that they are an integral part of the company's mission."
And that sums up why employee engagement is so critical to your success. The benefits are plenty:
Better team performance
Increased productivity
Less workplace conflict
Lower risk of overwhelm
Higher employee retention rates
To name a few. Conversely, the consequences of disengaged employees could be a silent killer of your business. From apathy to a decrease in morale and failure to hit goals, you don't want to let disengagement fester.
Related Read: Rethinking Your Employee Benefits Strategy
How can you measure employee engagement? Start by identifying what's essential to your employees. For example, if employees want opportunities to advance, are you giving them the guidance they need?
Perhaps in their ninety-day review, you can discuss opportunities and develop an action plan.
It's essential to measure engagement across your organization and on an individual level.
Signs of a Disengaged Employee
Spotting disengaged employees can be difficult. You'll need to keenly observe your team for the signs. Look out for employees who:
Take more or extra long breaks, and abuse trust.
Withdraw from the team and don't take part in team-building activities.
Isn't producing the same quality of work that they used to.
Doesn't want to take on any new responsibility.
Displays a negative attitude and creates conflict with colleagues
You want your team to feel motivated to work towards a common goal, and a disengaged employee hinders that. Their attitude might also rub off on others.
Everything starts from the top. Be proactive.
The moment you realize there's something wrong, you must act. Ask questions, listen to concerns, and try to organize frequent check-ins.
The best leaders create a culture that helps keep employees engaged. When you have a set of values that you embody, the whole team will want to align.
And when the team is aligned, employees have a clear view of their objectives and can produce their best work.
Appreciation and Employee Engagement
A surefire way to help employees engage and be productive is through appreciation. We all want to know we're doing a good job, especially if we care about our company and its success.
Yet many employees don't feel appreciated. If they did feel valued, fifty-three percent of employees say they would stay longer in a company.
Industry leaders agree. seventy-two percent of businesses agree that recognition positively impacts engagement.
Appreciation and recognition have a knock-on effect, too. It's easier for employees to receive feedback because the process feels collaborative. Without feedback that helps them do better, employees feel disengaged.


Productivity of Engaged Employees
Are engaged employees more productive? Definitely. In fact, they outperform disengaged peers, which results in twenty-one percent greater profitability and fifty-nine percent less turnover.
Recognition also plays a role here.
Deloitte found that when companies double down on the number of employees they recognize every week, there's a twenty-four percent improvement in work quality and a twenty-seven percent reduction in absenteeism.
Related Read: Do I Need An Employee Handbook?
A productive and engaged workforce also trickles down to customers. Can you imagine the difference between an employee who's checked out fielding a customer service complaint and an employee who cares about both the customer and your company?
Worlds apart.
5 Ways to Keep Employees Engaged
You know how critical employee engagement is, what it can do for productivity and how it affects the rest of your team. Here's how to do it well.


1. Personal and Professional Development
When an employee first starts at your company, you'll quickly determine if they have potential. You might not realize that they're doing the same as you. They want to know if there's potential for advancement.
Of course, not every employee wants to move up, but it's best practice to at least have the conversation.
Set common goals early on and devise a career roadmap. Do you align? When employees have something to work towards, they'll be more engaged. Match them to training programs that excite them.
Also, get to know them on a personal level. With regular check-ins and observations, you might find they're better suited to a different role.
Likewise, would soft skills training benefit employees who perform well but don't do well in a team?
If you think an employee would benefit from more training, have the conversation.
Communicating your intent is essential.
2. Communicate and Provide Feedback
Sometimes, it's not a lack of engagement or enthusiasm that are to blame but a lack of communication.
Employees might feel they're doing an excellent job and are surprised or even offended that you think otherwise.
Set expectations early and communicate. It's best practice to find any barriers to productivity by having regular one-to-ones with every employee. Have an open door policy but still set boundaries.
It's crucial to create psychological safety for employees. If you're quick to anger and send the wrong signals, they won't want to come to you. Instead, encourage risk-taking.
Listen to new ideas, questions, concerns, and suggestions with an open mind.
3. Offer Recognition
We spoke earlier about the consequences of a lack of recognition and its impact on productivity and engagement. But what's the best way to give credit?
Monetary rewards are an obvious play. Yet sixty-five percent of employees prefer non-cash incentives. Think bigger picture.
Growth opportunities, merchandise, and travel awards will live longer in the memory of an employee than a monetary reward.
Simply recognizing an employee in a group setting is enough. Take them out to dinner or give them a personalized gift. These expressions of gratitude will go a long way.
4. Provide the Tools They Need
For employees to do an excellent job, they need the right tools. Provide an in-depth and intuitive onboarding experience that shows them how best to do their job and welcomes them into the fold.
Encourage continual learning and make training interactive. For example, you could include simulations and role-play, so they get real-world experience and immediate feedback.
You want to make their job as easy as possible. If they lack the tools, that's on you.
5. Pay Them Accurately and On Time
It might seem obvious that you must pay employees accurately and on time, but payroll errors are common. Consider these statistics:
A quarter of all workers have experienced payroll errors
After just two errors, nearly half of workers will look for a new job
You can quickly turn an employee from engaged to checked out with just two payroll errors. Many employees live paycheck to paycheck, and a mistake leads to unwanted stress outside of the workplace.
The best thing to do is decide on a payroll schedule that benefits you and your employees. Biweekly is the most popular.
Partnering with a payroll provider can ensure employees are paid accurately and on time through
Ensuring you have enough cash flow
Automating payroll
Staying on top of taxes and benefits
Ensuring employees have an up-to-date W4
Providing online access to pay stubs
Letting employees know they can print their own W2s if they need additional copies


Keeping Employees Engaged: Start With the Basics
There are various ways to help employees be present and a productive part of your team, but it's best to start with the basics. Show appreciation and gratitude, and help facilitate their journey with your company.
Everyone has basic needs: to be paid on time, not to worry about money and late paychecks, and to have enough money to comfortably put food on the table.
Financial stress isn't conducive to productive, happy, or engaged employees.
So if you're still running manual payroll or struggling to stay on top of all things payroll, consider automated payroll services and software.
At ConnectPay, we work with small businesses to make payroll easy through
Automatic payroll and tax solutions
Responsive service representatives who know your first name
Self-service access to our software for all employees
An expansive network of connected partners, from bookkeepers to insurance agents
For more about how we can help, including automated management of incomes and deductions during payroll processing, tax forms, filing, and compliance, check out our free resource, The Connected Guide to Small Business Payroll.