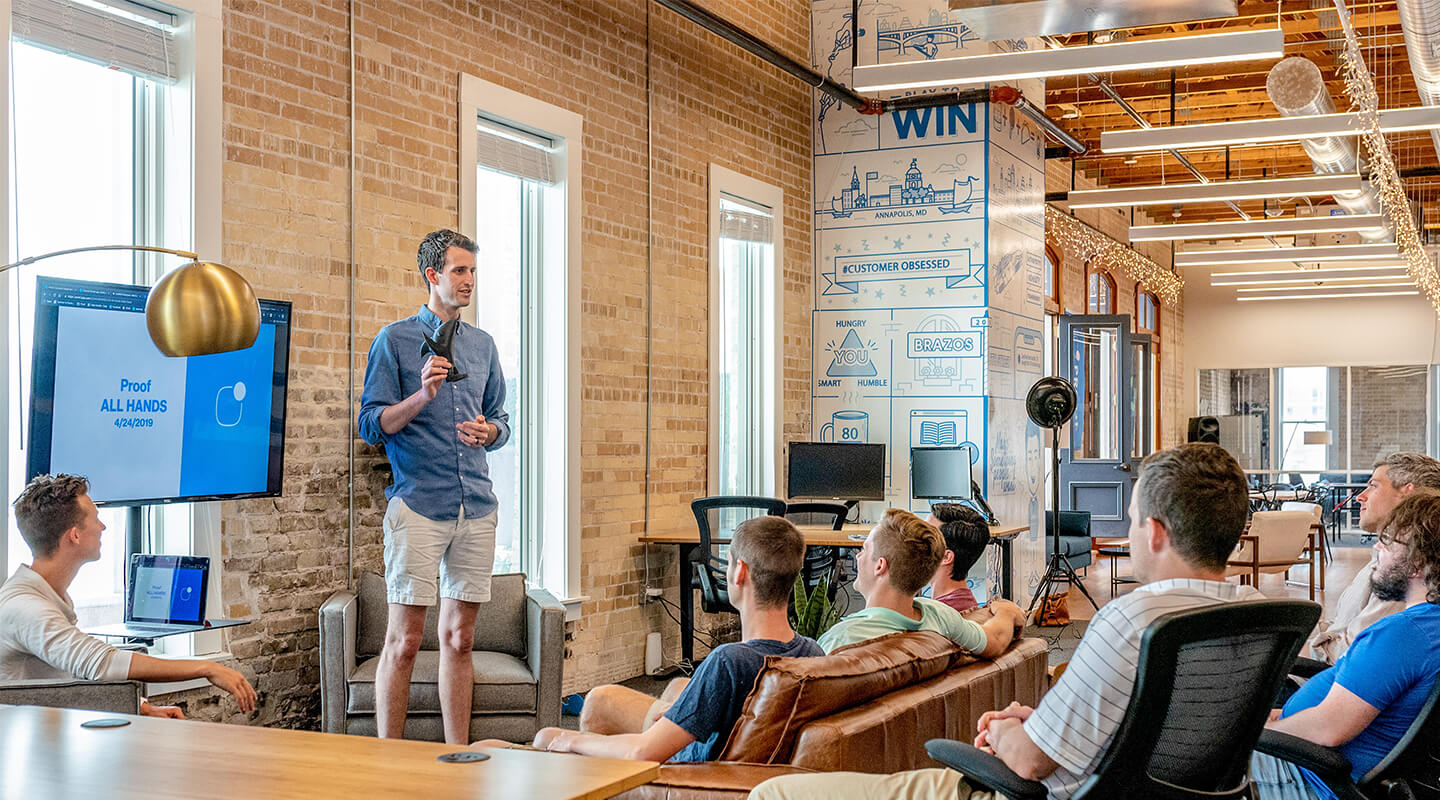 Here's the honest truth: if payroll services and operations aren't handled correctly, they can be an absolute mess!
Most companies who come to us are struggling to navigate their payroll systems. Some are worse off than others, but by and large, every company wants the same thing: to simplify and improve their payroll services and operations.
We may not have all the answers to life's problems, but we do understand small business payroll. And in this article, we'll show you 4 steps most companies need to take in order to streamline their payroll and operations this year.
How to Improve Payroll Services and Operations
Here's some more honest truth: there is no one-size-fits-all plan to improve payroll and operations. Every business is different, and thus, they face unique challenges. However, over the years, as we've helped companies wrangle their payroll, we've seen some patterns emerge that help us identify the common things almost all companies need to do in order to improve their payroll and business ops.
Step #1: Self Diagnosis
It's been a long time since legendary business consultant and author Peter Drucker famously said, "what gets measured gets improved." But that statement is still just as true today as it was then.
The only way to improve payroll services and operations is to diagnose the problems. And the only way to diagnose is to figure out what should be measured. Once those Key Performance Indicators (KPIs) have been identified, only then can you start the process of improving them.
In most cases, two metrics impact payroll and operations:
The Cost of Payroll - How much do you spend to ensure your employees are getting paid and that payroll is compliant with all tax and labor laws?
The Cost of Business Supplies - How much do you pay for rent, supplies, advertising, and so on?
In comparison with the rest of your industry, are these costs comparable? As they say, a penny saved is a penny earned, and in business, having a greater cashflow than your competitors is often the secret to winning market share. Therefore, if you want to improve payroll or business ops, the diagnosis must start at the real price you are currently paying to manage these two vital areas of business.
Step #2: Craft a Plan
It's important when you decide to craft a plan to improve payroll operations and processes that you don't try to do everything at once. It's near impossible to streamline every process at the same time. Instead, focus on the most urgent needs first, and get those operations streamlined in phase one. Then, you can move on to other processes and problems in a strategic manner.
Real quick, if you would like professional help in crafting a plan, you can contact us. We can help you do a business review to see where gaps and opportunities exist in your current processes. Click here to schedule a call.
In most cases, companies need to start with core payroll processing.
There are practical steps that can be taken that will increase efficiency while simultaneously lowering operational costs:
Digitize Employee Pay. Getting rid of paper pay stubs and transitioning to direct deposits can have a more dramatic impact than most people realize.
Pay Employees Biweekly. This alone cuts in half a lot of the repetitive work of payroll by moving from weekly to biweekly payment schedules.
Digitize Time and Attendance. When you get a time and attendance program setup up digitally, it can save a lot of the manual work of payroll. These digital apps can also integrate with payroll software. For example, ConnectPay integrates natively with OnTheClock.
In phase two, most companies need to analyze their current workers' compensation plans. Then, in phase three, companies can move through the rest of what we call the six pillars of payroll. Doing so methodically ensures you fix one piece at a time and make incremental changes that add up to dramatic gains in efficiency and cost-effectiveness over the long-term.
Step #3: Gather the Right Tools
Now that you have a strategy in place, it's important to also audit the tools you will need to accomplish each phase of your plan. Some of these tools you may already have, and some may need to be added as you digitize your payroll. In a lot of cases, you may need to upgrade all of your tools and modernize completely.
Tools to Consider:
Accounting Software - If you're handling payroll internally, there's a good chance you're also relying on some kind of accounting software.
Practice Management Software - This is usually industry-specific, but most companies use some kind of software that connects to their General Ledger.
Payroll Software - Every company is different, so take your time figuring out what kind of payroll service or software you should be using.
HR Resources - These resources can include a handbook builder, advice from employment lawyers, and online training courses. This is especially helpful if a business does outsource or does not have an employee dedicated to HR.
A lot of people come to us because building the right technology ecosystem to get their payroll and operations under control is a nightmare. Most companies we work with don't have a full-time staff or team whose sole responsibility is managing payroll. So, when they try to upgrade, reduce costs, or get more efficiency in their organization, it can be a daunting place to start.
Step #4: Execute, Measure, and Learn
Here we are right back at the beginning. Whatever steps you take, it's important to understand the KPIs that will signal improvement or regression.
Remember: what gets measured gets improved.
So, execute your plan from step two, but measure the results. Are your costs going down, and is it requiring less human capital to manage? If so, you have improved.
Whatever you learn, you can reapply to this same process again. And at the end of each year, you will not only see how much you've improved, but you'll have a solid plan, backed by data, for making even more improvements moving forward.
Of course, improving payroll is easier said than done, and doing all of this work on your own can be daunting. If you would like to speak to a payroll expert, you can schedule a meeting with us. We can discuss your current payroll issues, and help you map out a plan to get things streamlined for the future.