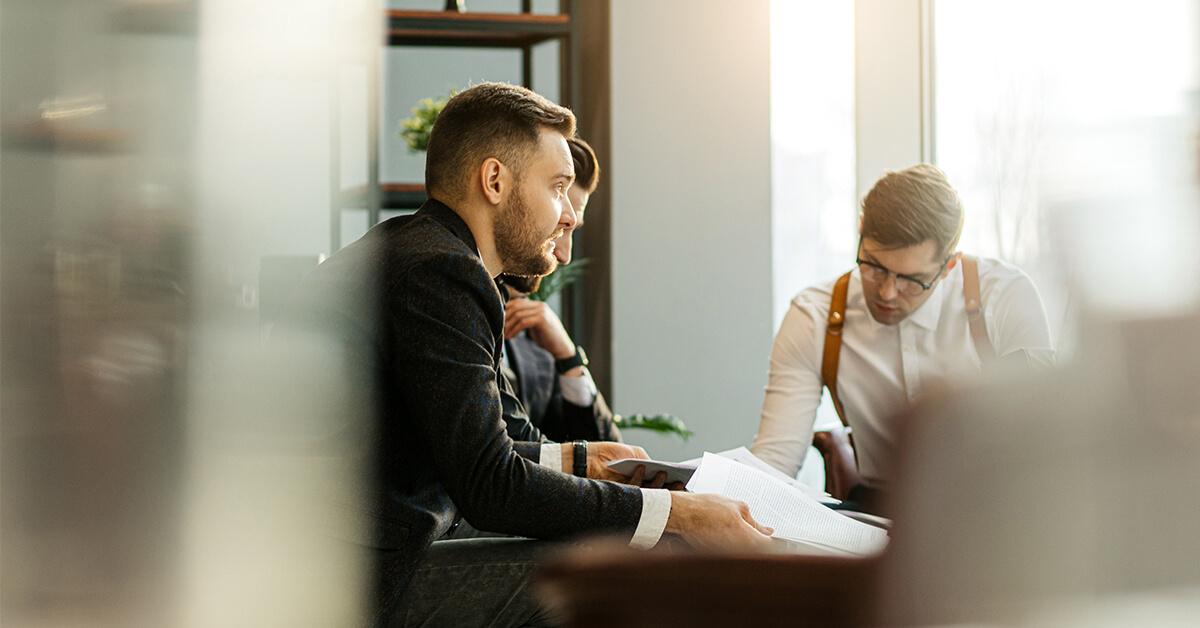 More money, more problems… or when it comes to payroll, it's usually more employees, more problems.
As your company grows, many exciting opportunities can emerge. You get more capital for investments in employee training, professional development, company perks, company expansion, and much more.
Amidst all the excitement, one thing that companies struggle with is figuring out the exact budget for the hiring and payroll processes that will solve their organization's needs. Without budgeting properly for payroll and hiring, your team may unknowingly leave out necessary hiring steps or overspend on payroll.
If you want to keep hiring employees and processing payroll within budget, stick around. We're going to discuss solutions to these problems and different strategies to solve them.
Hiring Employees and Processing Payroll
Pause here if you know you need help with payroll.
While this article has many helpful tips, if you need more personal support with payroll and are ready to chat with a professional, we would love to connect with you.
Our small business payroll specialists at ConnectPay will:
Give you an expertly guided business review identifying any gaps or opportunities in your payroll processes
Provide you with tailored solutions, so your business operations flow smoothly
Onboard your company with our 7-day premium onboarding services
Getting started with us sets you on the right track and knocks one more thing off your to-do list.
How to Hire Employees Without Overspending
Having HR systems in place and recruiting qualified candidates is a given when trying to do cost-effective hiring. But what are the specifics when it comes to hiring employees without breaking the bank? By checking everything in this article off your list, you'll be able to decrease turnover and ensure you're hiring the right fit for your organization initially. Even though you may have to spend a little more time and money upfront to be strategic with your hiring procedures, you will save you money down the line from having to repeat the whole process.
Background Checks
Making informed personnel decisions is essential. Without running background checks, you're risking unknown information about candidates' criminal backgrounds and previous employment. If some employees drive company cars or drive on company time, it's also vital to check for a poor driving record.
Efficient Employee Onboarding
Comprehensively onboarding your employees can take weeks to months. It's crucial to establish an efficient and strategic employee onboarding process. If your employee onboarding is comprehensive from the start, your team won't waste any time or resources. A strategic onboarding process also means your new employees get into their roles quicker, and you're finding the right fit for the role.
Accurate and Thorough Job Descriptions
Are all of your job descriptions completely accurate? Poorly designed job descriptions can deter up to 60% of candidates, even if they're interested in the position itself. Our HR Resource Center includes templates that hiring managers can use to create compelling job descriptions.
Valuable Employee Handbook
If your employee handbook is still being used throughout the course of your team members' employment - that's a win. Your employee handbook serves as a guidepost for both employees and managers. Our HR Resource Center includes an employee handbook builder, which is a helpful resource when you need to start from scratch or make handbook updates.
Consistent Compliance Training
Compliance training that is consistent and comprehensive helps with employee retention and job performance. Our HR Resource Center has helpful tools to keep you updated on your compliance training and stay organized.
Comprehensive Benefits
A buzz-worthy benefits package is a major plus when it comes to attracting and retaining the best employees. Including a 401K, HSA, and other helpful benefits in your employment packages enable you to stand out in a competitive market. When it comes to pre-tax benefits, we can help. We have a network of local brokers that can get you the best rates to attract ideal candidates and keep your workforce strong.
How to Process Payroll Within Your Budget
When it's time to process your payroll, you need a company that knows small businesses. You need a payroll provider that understands the common payroll problems, how to solve those problems, and how to save you time, money, and frustration.
There are two options for processing payroll within your budget:
Getting the right tools to DIY your payroll
Getting the "right fit" partner to do it for you
Get Started With Your Right Fit Payroll Partner
When it comes to hiring employees and processing payroll, it's crucial to find the right payroll provider to manage all your payroll needs. Schedule a call with one of our small business payroll specialists to get started with your payroll solutions. We'll cover the Six Pillars of Payroll and get you on the right track to grow your business, hire the best employees, and manage payroll without breaking the bank.