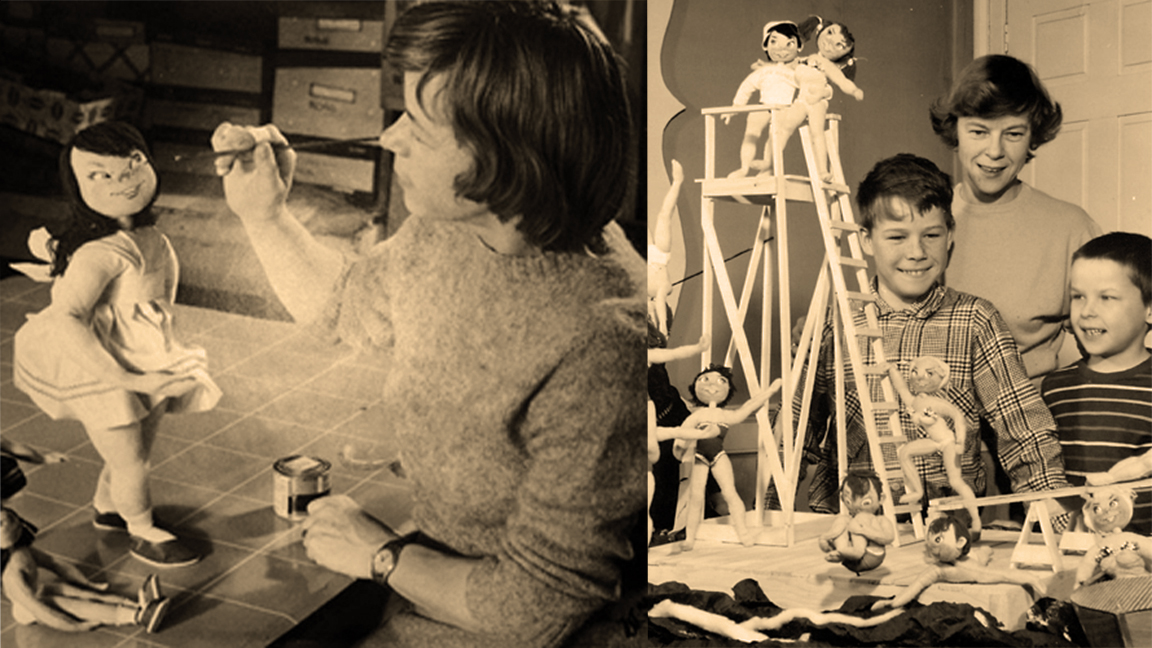 Annalee Dolls is a New Hampshire staple that draws thousands of visitors every year, with eager families traveling from across the world to collect the shop's beloved and whimsical characters. For over 80 years now, Annalee Dolls has provided families with gifts that capture the cherished moments of life, every doll carefully crafted to bring a smile to someone's face.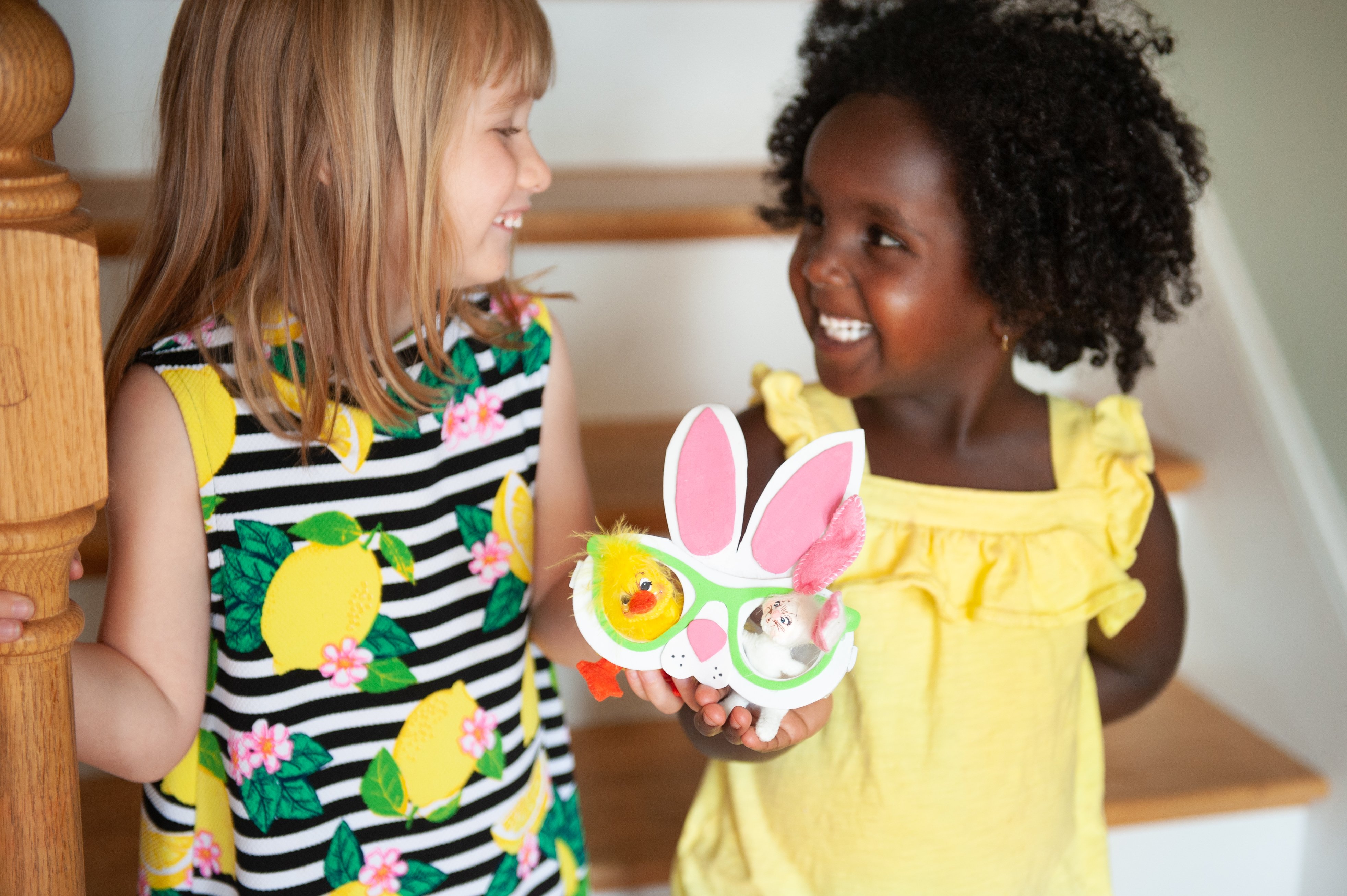 As Annalee Dolls points out on its website, "what makes this story different is that it's infused with magic—a very special magic that is uniquely Annalee."
But where did the magic start… and who is the original Annalee?
Annalee Thorndike began hand-dyeing felt and painting the faces of dolls back in the 1940s. Married to Charles "Chip" Thorndike, they ran a poultry farm together, selling eggs to travelers passing through Meredith, New Hampshire. As Annalee continued her doll-making passion, she started to sell her dolls along with their eggs.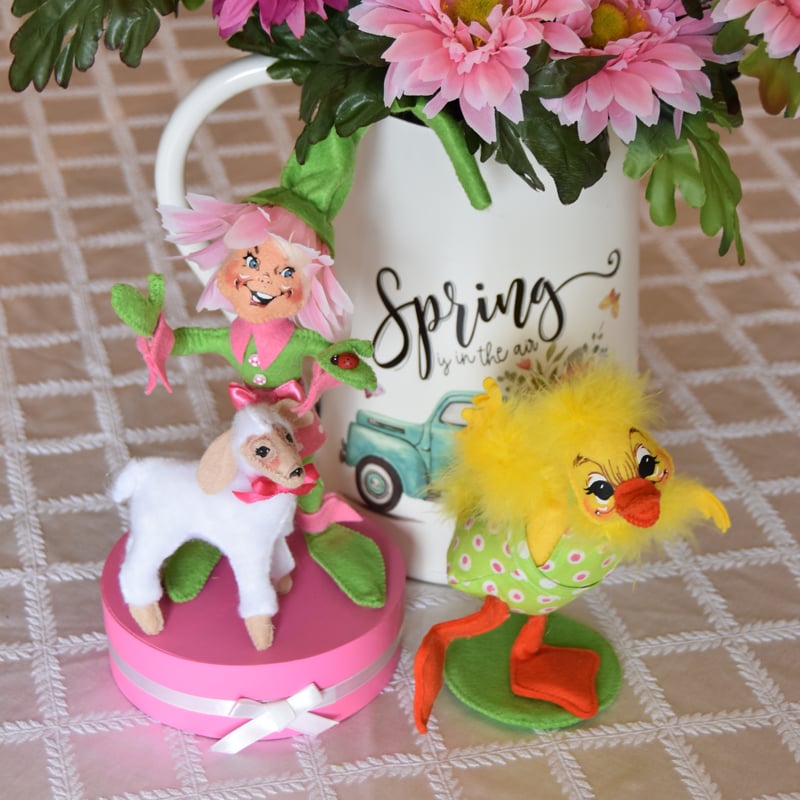 However, during the Great Depression, Annalee and Chip ran into financial trouble with their farm, and while there were no more eggs to sell, the demand for Annalee's dolls was still growing. Annalee took her hobby and transformed it into a full-time business – during a period in history where women weren't encouraged to work outside the home at all. Chip became her right-hand salesman as she continued to build her business from the ground up. In fact, not only did Annalee's doll spark her own career, but as production grew, Annalee used her entrepreneurial spirit to invite even more women into the workforce, enlisting local women across New Hampshire to help sew, paint, and assemble the dolls from their own homes.
As the 1970s hit, Annalee expanded her business to incorporate "The Mouse for Every House" line, shifting her focus from just human characters to the widely-popular mice, holiday and seasonal lines, which still remain a favorite to this day. The popularity of the mice rapidly expanded her business and Annalee Dolls became one of the largest employers in New Hampshire, employing hundreds of individuals for a long period of time.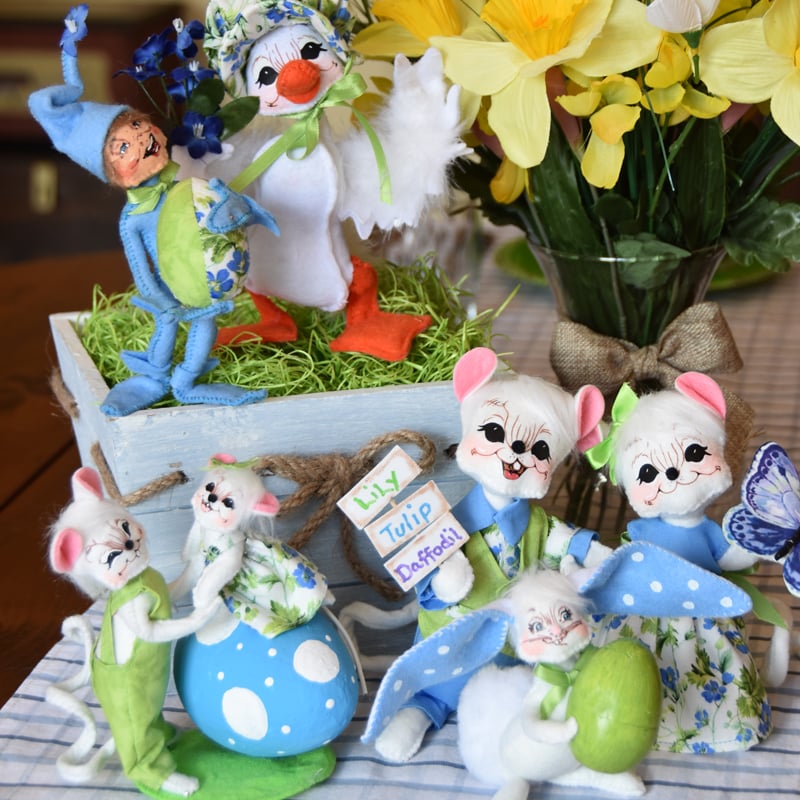 Although Annalee passed away in 2002, her legacy still lives on through her heartfelt dolls. Now, 80 years after her first doll was made, Annalee Dolls continues to introduce new lines of collectibles, some of which are still handcrafted by local doll makers in Meredith, New Hampshire. Take part in the magic and visit their gift shop at 339 Daniel Webster Highway or online!