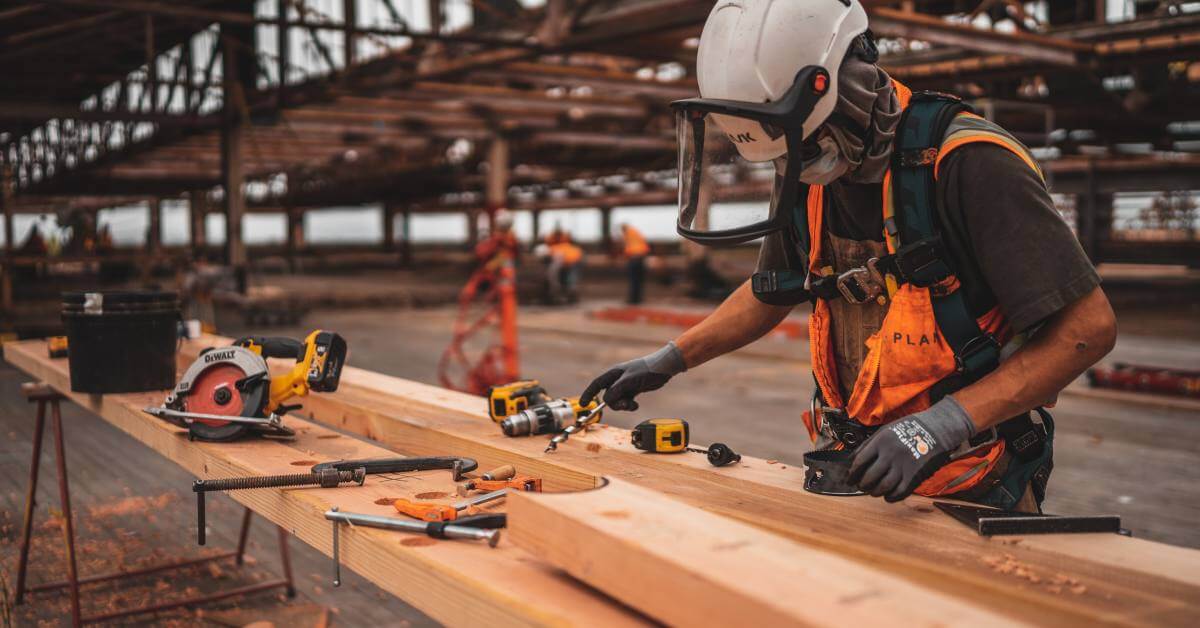 It's frustrating enough when an employee injures themselves or gets sick on the job; the last thing you need is that employee suing you because they hold you responsible.
Luckily, workers' compensation insurance covers your employee for at least some of their wages and medical expenses. All you have to do is pay your premium and provide insurance coverage.
Sure, it's another expense… But one worth paying.
On top of worrying about compliance, including classification, Mod rates, and penalties, something else might throw a spanner in the works.
Ordinarily, employees can't sue once they accept workers' compensation. But what happens if your employee feels that workers' compensation doesn't cover their loss?
This article explores Employers' Liability Insurance and how it might save you from expensive payouts and help protect your small business.
What is Employers' Liability Insurance?
With all the talk of Workers' Compensation Insurance, you might miss that there's a "Part 2", and it's a pretty important part, too.
Employers' Liability Insurance covers you, the employer, in case injured or sick employees bring a lawsuit against you.
Why would an employee sue for an injury or illness?
Related: How Workers' Compensation Insurance is Calculated
If they believe their injury is due to negligence on your part, expect some blowback. For example, if a chef burns their hand on a faulty fryer, they could sue.
If a coworker injures them, they could sue. And if you expose employees to dangerous and toxic substances without taking proper precautions, they could sue.
You might think it will never happen, but it pays to prepare for employees bringing lawsuits against your business. Let's delve a little deeper.
1. How Does Employer's Liability Insurance Work?
Every state requires employers to carry workers' comp insurance or some form of similar insurance protection for workers.
Generally, the employee doesn't need to prove that the employer is negligent; the injury alone is enough.
Workers Comp insurance covers partially lost wages, medical bills, and expenses. In turn, the employee waives their right to sue the employer.
However, as we mentioned earlier, if the employee believes their injury is due to negligence and doesn't feel like Workers' Comp covers their losses, they bring a case against you for punitive damages.
Enter Employers' Liability Insurance, which deals with the expenses from such cases and protects against financial losses.
Just because your workplace is low risk from a worker's comp perspective, lawsuits can still happen.
You wouldn't think administrative staff is at risk of serious injury. But if you ask employees to do longer hours and they suffer from migraines or carpal tunnel syndrome, they could sue.
You need Employers' Liability Insurance.
2. What Does it Cover?
Employers' Liability Insurance bridges the gap between Workers' Comp coverage and what your business might be liable for in case of a lawsuit.
Legal fees: Workers' comp doesn't cover legal expenses, court costs, or paying settlements and judgments. Employers' Liability Insurance does.
Third-party action: An employee can sue a third party for a workplace injury. The third part can, in turn, sue the employer. For example, if an employee suffers an injury using machinery, they can sue the equipment manufacturer. The manufacturer can then sue the employer for lack of safety training or failure to report faulty equipment.
Indirect liabilities: Workplace injuries often impact others, such as spouses, family members, or caretakers. They might sue you for punitive damages if your employee dies due to their injuries or if they start to develop a health problem from the strain of caring for the injured party.
3. What Doesn't it Cover?
Employers' Liability Insurance isn't a catch-all. It doesn't cover every situation.
Intentional aggravation: If an employer intentionally aggravates a work-related injury or sickness by not taking it seriously, forcing the employee to work through the pain, or requiring that they return to work too soon, the employee can sue, and the employer will have to settle.
Other exclusions include: Criminal acts, illegal profit, fraud, and purposeful violation of the law. Claims against downsizing, layoffs, workforce restructuring, plant closures, strikes, mergers, and acquisitions.


Finally, you won't be covered if you cause intentional harm to an employee. Speak with your insurance provider about personal liability coverage for protection against these types of claims.
4. What is EPLI?
EPLI or Employment Practices Liability Insurance protects a business owner from employment-related claims such as wrongful termination, slander, discrimination, harassment, and even failure to promote.
While workplace injuries are largely accidental, employment-related claims arise from employees feeling deliberately mistreated. T
These claims cost a lot of money when they go to trial and, worse, could damage your reputation. Nothing good comes from these types of lawsuits.
Do you need it? According to statistics, lawsuits against employers due to discrimination have risen 400 percent in 20 years, and 41.5 percent of cases are against small businesses.
It might be wise to protect your business against employment-related claims.


5. How Much Does Employers' Liability Insurance Cost?
Four states require you to purchase workers' comp through state insurance funds. They are Ohio, North Dakota, Washington, and Wyoming.
We mention them because you can't get Employers' Liability Insurance alongside Workers' Comp in these states. Instead, you'll purchase 'stop-gap coverage.'
In all other states, insurance companies will include Employers' Liability Insurance when you purchase Workers' Comp coverage.
Much like Worker's Comp, businesses with small teams doing low-risk work will pay less. Businesses doing higher-risk work like construction will pay more.
Also, like Workers' Comp coverage, you can expect to pay more for your policy if you have a history of filing claims.


What is Employers' Liability Insurance? Get the Help You Need
Employers' liability insurance is a necessity, primarily if your employees work on high-risk job sites and injuries are commonplace.
To ensure you remain compliant and save yourself from the added stress of claims, take steps to ensure worker safety with a robust onboarding and training program.
At ConnectPay, we can connect you with local insurance experts who can talk you through the coverage you need, how to get it, and the steps you'll need to take if a claim does surface.
Payroll is a challenge for many small businesses. Take advantage of our free resource, the Connected Guide to Small Business Payroll.
In the Connected Guide, you'll learn about workers' comp, benefits, taxes, and more. Get your copy of the Connected Guide today to take payroll from a headache to a streamlined process for your business.