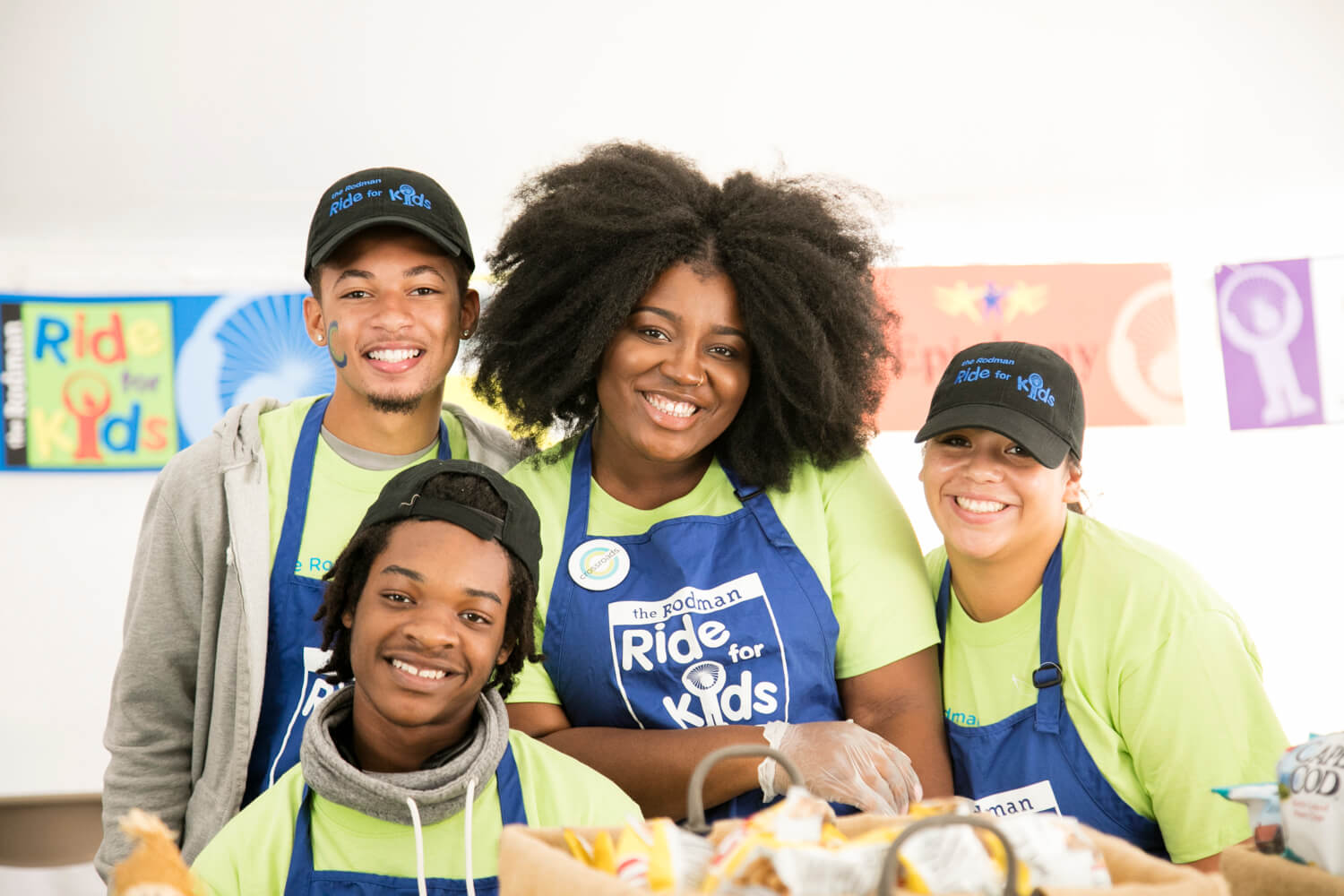 Back in 1991, Don Rodman, the founder and president of Rodman Ford Sales, was approached by a small nonprofit organization with a request: they needed someone to sponsor their small cycling event in town. Rodman, eager as always to help, went above and beyond the duties of any typical sponsor. Instead, he took over the planning of the event in its entirety, securing 30 riders and helping the group raise $30,000.
It was at that moment that Rodman discovered how much he liked helping other nonprofits fulfill their missions – especially when those organizations were directly involved in bettering the lives of children. And with that realization, Rodman for Kids was born.
Rodman for Kids partners with over 40 nonprofit organizations in Massachusetts that all work with kids in some capacity, from the Boys and Girls Club of Dorchester to the Robert F. Kennedy Children's Action Corps. Through four initiatives, Rodman for Kids provides these organizations with a platform to fundraise, build capacity, and offer kids unique experiences, all at no cost to them.
"At Rodman for Kids, we believe every young person deserves access to the programs, resources and opportunities they need to dream, grow and succeed," Amy Rossman, Executive Director of the organization, confirms.
One of the biggest initiatives at Rodman for Kids is its annual Ride for Kids event, a 25-to-50-mile non-competitive bike ride that starts in Foxboro, Massachusetts. To date, Ride for Kids has raised over $145 million for children in the community and draws nearly 1,200 riders every year. In fact, the ride has such a loyal following that last year, when the organization went virtual for the safety of its riders, Ride for Kids actually increased participation by 50 percent and raised $3 million.
"It was exactly the same amount we raised in 2019 with our traditional ride. It really exceeded all of our expectations," Amy conveys. "And we didn't want to let go of that momentum."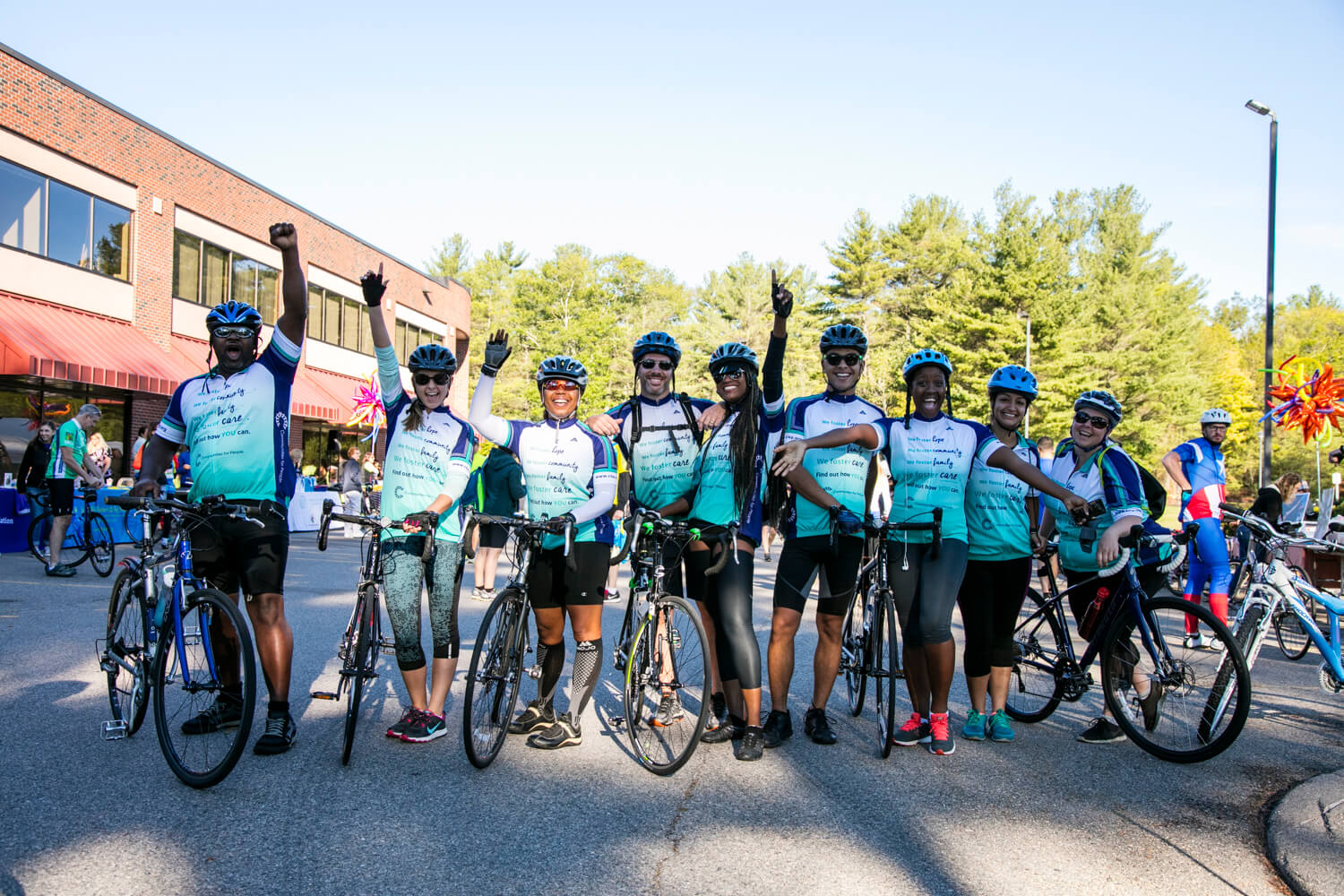 With the massive success of last year's ride, the 31st annual Ride for Kids, which will take place on September 25th, will be a hybrid event this year. The in-person event will be scaled down to 500 riders to keep everyone safe and healthy, but participants can also join the event virtually, performing an activity of their choosing.
"The virtual component is a choose your own adventure!" Amy explains excitedly. "You don't have to get on a bicycle. You can register and walk, run, do a fitness challenge or even just random acts of kindness! There's just so much opportunity to still support a cause you care about."
Beyond Ride for Kids, since 1992, the organization has also sent over 2,500 children from the Dorchester area on an all-expenses-paid trip to Disney World through its Disney for Kids initiative. Most of the children that go on this trip have never even traveled outside of their hometown before. Disney for Kids gives these children the opportunity to broaden their horizons while experiencing the magical world of Disney.
"We'll hear from parents who went on the trip twenty years ago and now their kids are going on the same trip. And they still talk about it as the highlight of their childhood," Amy reveals. "It really is a once-in-the-lifetime experience."
In addition to sending children to Disney, Rodman for Kids has also sent over 75,000 underserved children to the theater since 2001. Through the Marilyn Rodman Theater for Kids, 500 kids will be attending the Broadway in Boston on re-opening night.
"Don was into sports and his wife Marilyn famously told him, 'there's another world out there besides sports, Donny! Send some kids to the theater!'" Amy laughs. "So, he bought out the opera house and sent 2,000 kids to see Beauty and the Beast. That was the birth of the Theater for Kids program."
The last initiative Rodman for Kids hosts is its Celebration for Kids night, a highly anticipated holiday gala that raises money so children can have a fulfilling holiday season. The 19th annual Celebration for Kids will take place on December 4th at the Seaport Hotel, where attendees will be able to enjoy delicious food, music, dancing and a live auction. The Celebration for Kids event has raised over $14 million for kids so far.
"What makes all of us feel accomplished is that our work makes a difference. The scope of our reach is pretty incredible," Amy expresses. "The number of organizations and kids we're able to support is a really good feeling."
Even though Don Rodman passed away two years ago, without a doubt, his legacy continues to impact the lives of children across Massachusetts every single day. If you would like to help Rodman for Kids in its mission to support children, please visit https://www.rodmanforkids.org/.