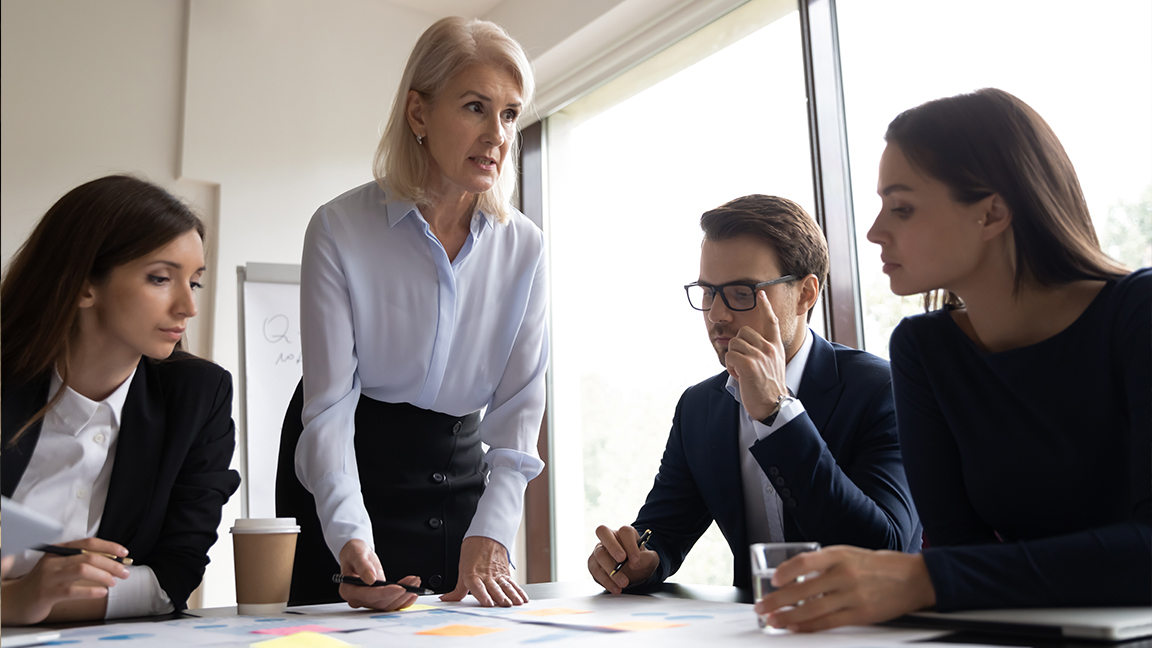 In the United States alone, women-owned businesses generate $1.7 trillion in sales every year, employing nearly 9 million individuals. With 11.6 million businesses run by women and 5.4 million of these businesses run by women of color, there's no doubt that our economy is built on the backs of hardworking, fierce, and inspiring women.
In honor of Women's History Month and International Women's Day, we wanted to celebrate women in business by providing a one-stop resource center that offers additional support to women as they continue making history with their business endeavors. The organizations listed below support women-owned businesses through advocacy, grants, education and camaraderie.
Center of Women and Enterprise
CWE is an organization that supports women-owned small businesses throughout New England. The organization aims to "make a real impact on the local economy in terms of job creation and increased wages." In fact, in 2020 CWE helped women entrepreneurs generate $59 million in revenue and create 2,060 jobs. Additionally, 31% of the businesses they help are owned by women of color.
Office of Women's Business Ownerships
Founded by the Small Business Administration, the Office of Women's Business Ownerships aims to empower women entrepreneurs, especially elevating those "who are economically or socially disadvantaged." From counseling services to online procurement training, the organization helps women start and grow their businesses. Check out their page for a list of funding resources as well!
National Women Business Council
The National Women's Business Council is a non-partisan federal advisory committee that advances women entrepreneurs through advocacy and policy recommendations, appealing directly to the President, U.S. Congress, and the Administrator of the U.S. Small Business Administration. The council's policy priorities include access to capital, advancing women in STEM and identifying opportunities for rural women entrepreneurs. From webinars to roundtable talks, the council has plenty of resources to help you stay involved.
National Association of Women Business Owners
NAWBO represents "the unified voice" of women-owned businesses in the United States, on a mission to show that "women mean business!" With local chapters across the country, members can participate in local and national events, attend webinars, receive first-hand notification of legislature affecting their business, and access discounts on business management tools.
Women Business Enterprise National Council
The WBENC recognizes that "there is still significant disparity in revenue and capital" for women-owned businesses. The council works to bridge this gap by launching campaigns that influence consumer behaviors. Women entrepreneurs can participate in the council through procurement, education and networking opportunities.
Black Girl Ventures is spearheading efforts to provide better access to "community, capital and capacity building" for black and brown women-identifying founders. Black Girl Ventures has pledged to help 100,000 black and brown women-identifying entrepreneurs, providing funding to fuel their economic advancement. Join their virtual community to participate in funding opportunities, virtual pitch practices, webinars, classes, and "Ask Me Anything" sessions.
Ladies Who Launch is an organization run by volunteers "who provide their time, passion and support to help give female founders an unfair advantage." For the "womxn" of Ladies Who Launch, knowledge is one of their biggest tools to success. They offer educational training on their LWL Academy, blogs filled with insight, webinars and inspiring podcasts.
WIPP is a national non-partisan organization that fights for fair tax treatment, infrastructure improvements, workplace development and access to capital for women entrepreneurs. WIPP has been shaping public policy and creating more economic opportunities for women for the past twenty years.
American Business Women's Association
ABWA is on a mission to help women "grow personally and professionally through leadership, education, networking support and national recognition. The organization was founded in 1949 at a time when women were not encouraged to join the workforce, nonetheless join a business association. Over the years the group has grown and now hosts over 5,000 business and networking events across hundreds of cities each year.
Ascent is a free learning platform for women entrepreneurs, also established by the SBA. Ascent has learning modules called "journeys" created by experts in women entrepreneurship. Topics include disaster and economic recovery, marketing strategy, people, financial strategy and capital.
Your Local Chamber
If you'd prefer to stay local, make sure to also check out your local chamber of commerce – many have resources and events specifically tailored for women in business! For example, the Macomb County Chamber of Commerce in Michigan hosts an annual Athena International Awards Ceremony that celebrates and awards women entrepreneurs.