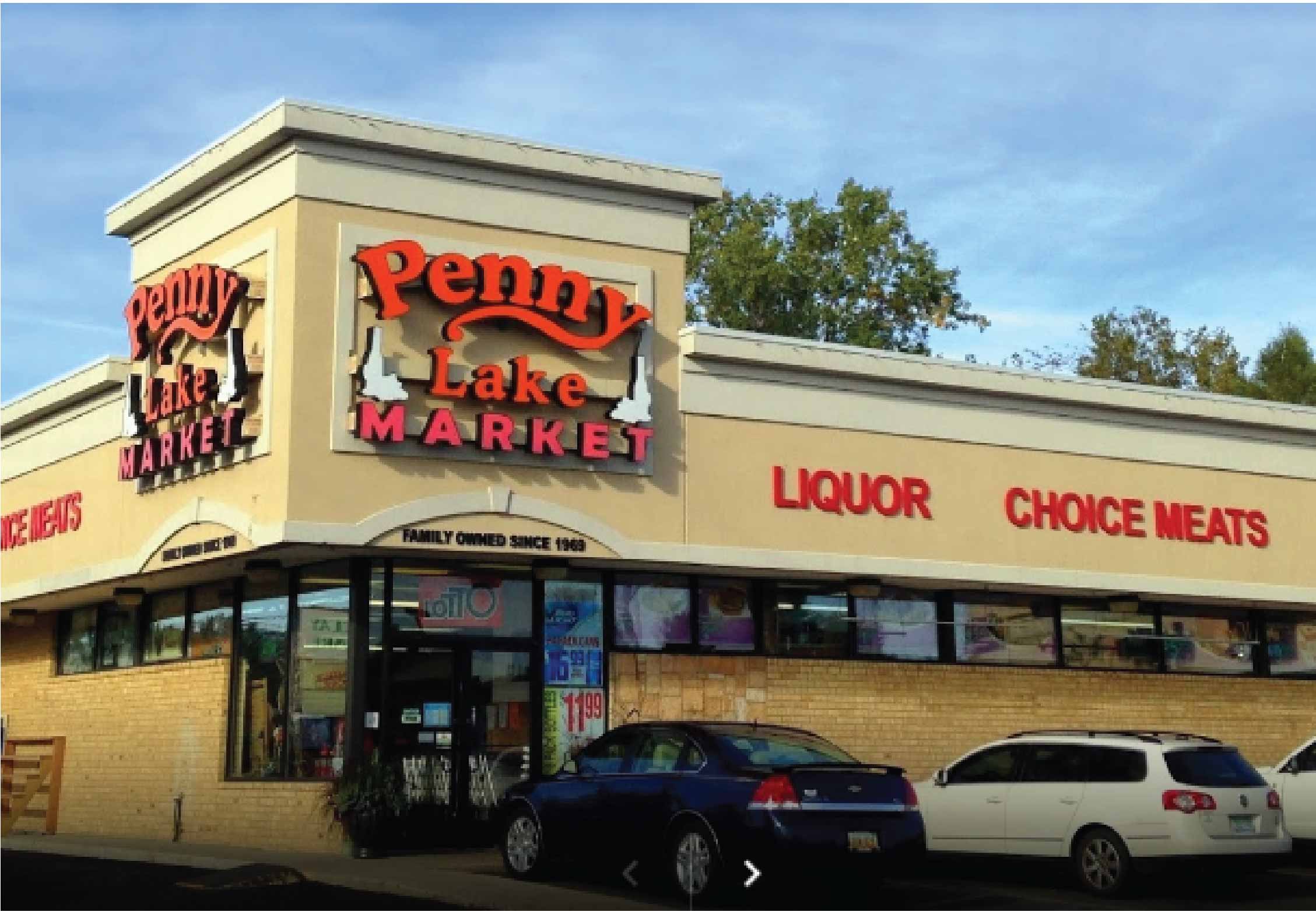 Penny Lake Market has been a community landmark in Walled Lake, Michigan for over 50 years. A family business through and through, the market has been run by three generations of families since the late 1960s. It started as a feed store, no more than 1,000 square feet, and coined its name by selling penny candies to the shoppers that stepped through the door.
"It's been a part of the community for a really long time," explains Kyle Shammami, the owner of Penny Lake. "We've been the local neighborhood market for so long that so many people who live in this area know about us."
Kyle purchased Penny Lake Market over six years ago in the hopes to renovate and expand the market while still honoring the shop's rich history as a family business. "I was in the retail business before so when the chance to buy the market was offered to me, the opportunity made sense," Kyle explains.
Now, Penny Lake Market boasts a wide array of fresh produce and deli meats, along with an assortment of beers, wines, and liquors. With Kyle's dedication to quality service, the market continues to draw in families from all over the city – including Jessalyn Mann, ConnectPay's CSR Manager in Michigan. "Everyone in the Walled Lake community knows Penny Lake Market," Jessalyn explains. "It's a great family store that literally has everything! Penny Lake has a fantastic deli counter, with a huge variety of meats, produce, pre-made salads, dips, and desserts. It's my go-to place when preparing for a family BBQ or when I need to pick up some items throughout the week."
However, Jessalyn believes that Penny Lake Market's success stems from more than just the food that lines the shelves – it also comes from the sense of community everyone feels when they shop there. Jessalyn continues, "Kyle, Mark and the whole Penny Lake staff are so friendly, and they know most of their customers by name. I definitely love having this hometown store in my neighborhood!"
At the end of the day, the support Penny Lake Market continues to receive from the Walled Lake community makes Kyle feel accomplished. "Being able to say I've opened the doors and done it one more time. I'm still standing," Kyle describes. "That's the best part. If I had any advice to give other business owners out there, it's to never give up and keep trying."