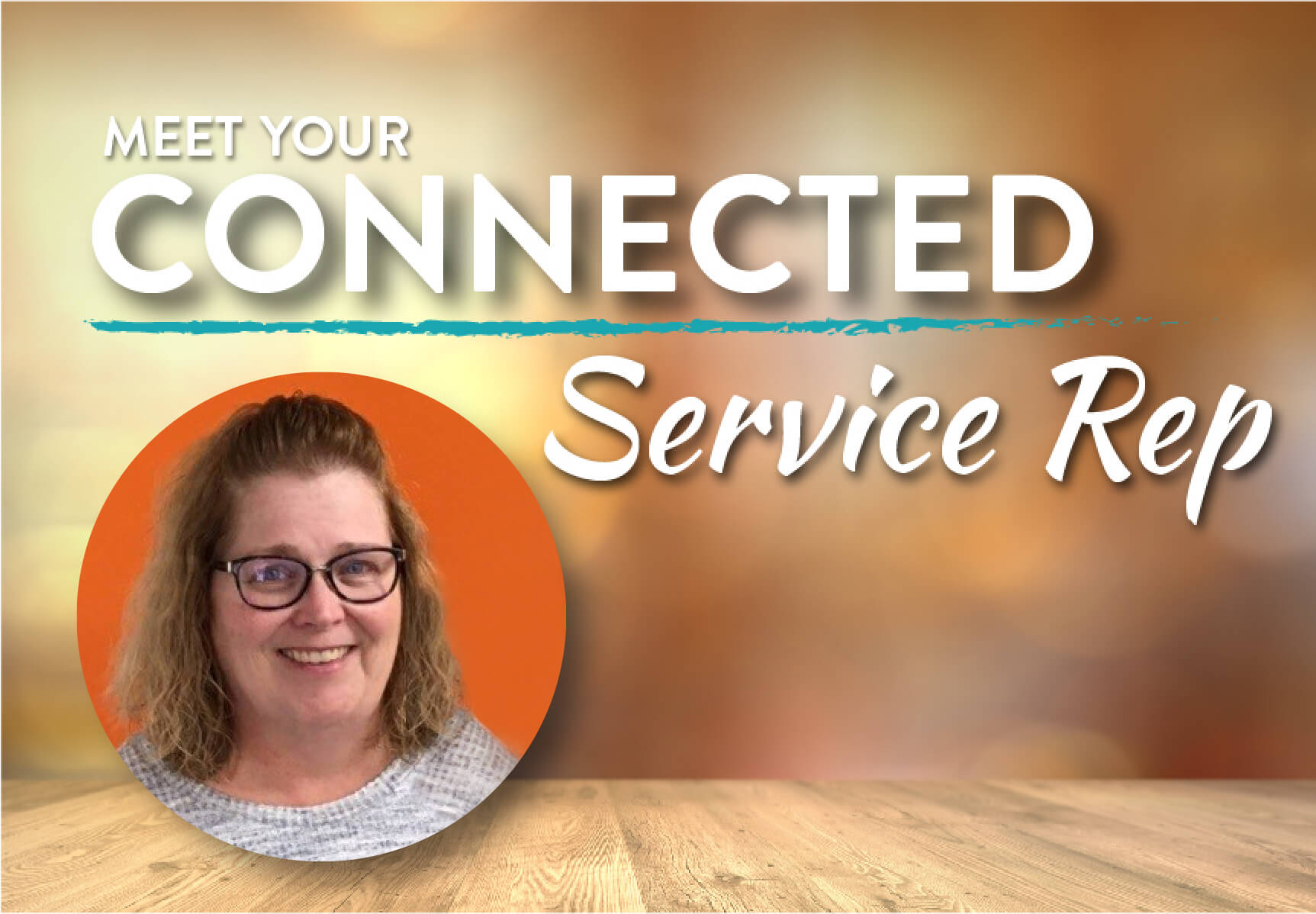 Teresa Williams' career began at Kmart, where she worked for over thirty years, the last eleven of which she served as their HR Office Manager. It was in this role, overseeing the ins and outs of human resources, that she discovered her niche. With a passion for problem-solving and working with others, Teresa decided to transition into the payroll world full-time in 2018 – and she hasn't turned back since. Now, as a CSR in our Syracuse office, Teresa dedicates her time to supporting our small business clients.
"My favorite part about my job is the people," Teresa explains. "You get to learn about clients and talk to them on a weekly basis. And then there's the people I work with too!"
Teresa's care for others is one of the reasons why she was recognized as a Valued Hero at ConnectPay, upholding our core value of teamwork. Teresa is widely known around the office as someone who will always go out of her way to help those around her, even taking on extra work herself to ensure her clients and team are in good hands. She continuously goes above and beyond – and she always does so with kindness and understanding.
"I feel successful when I'm given a job, or a challenge, and I get it done and see it through," Teresa conveys. "It's important to always do your best and if you do make a mistake, admit that you made a mistake, and then learn from it."
To Teresa, her drive to help others is an innate part of her personality, instilled in her at a young age by her mother. "My mother raised five kids while working full time and we all turned out the way we were supposed to. She showed me how to work and raise my girls at the same time," Teresa describes.
As Teresa began to raise her own family, she passed these lessons from her mother onto her own daughters, Caitlin and Emily. As they grew up, she stressed how important it was for them to work hard and get an education. Now, Teresa is excited to watch her children embark on their own professional journeys.
"I'm proud of my girls," Teresa expresses. "My youngest just graduated from college and they're both starting new jobs right now."
Teresa truly cherishes every moment she spends with her family – both her daughters and her husband. In fact, one of Teresa's favorite memories goes back to when her husband, who was adopted, met his birth brother for the first time back in 2010. "One day he got a call from his birth brother's wife," Teresa reminisces. "We met with them and they've been inseparable ever since. It's amazing. They were both raised apart by two different parents, but they still have all the same mannerisms and interests! Now, we spend a lot of time with them, going to visit them in the Finger Lakes whenever we can."
It's no surprise that Teresa loves spending her days surrounded by family, whether they're simply enjoying dinner together, gathering to watch a Syracuse sports game, or traveling to a state beach in the summertime.
From her family to her coworkers and her clients, Teresa's genuine respect for the people around her is undeniable. Without a doubt, her commitment to others shines through every day at ConnectPay.