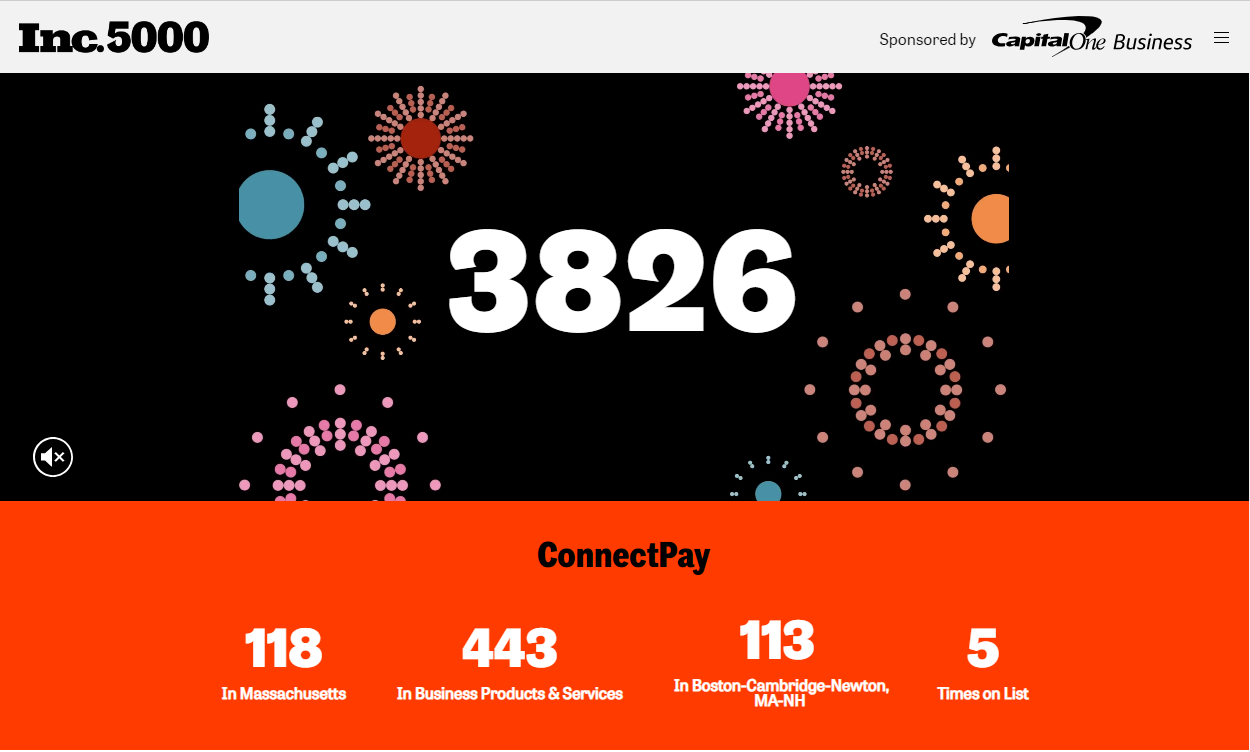 FOR IMMEDIATE RELEASE
Foxboro, MA (August 18, 2023) — Inc. recognizes ­ConnectPay at Number 3826 on the publication's exclusive Inc. 5000 list. The payroll service provider has reported 124% revenue growth over the last four years.
ConnectPay, a payroll software and tax provider, has been scaling exponentially over the past 10 years to service the small business community at large. The company's unique Connected Payroll model connects clients to trusted advisors in accounting, insurance, HR, retirement, and more.
ConnectPay CEO Michael Young exclaims, "We're honored to be recognized by Inc. for the 5th time. Every day our team puts our Connected Payroll model to work helping business owners. We'd like to extend a heartfelt thank-you from all of us at ConnectPay to our hard-working clients for trusting us to run their payroll. It's an honor to support and champion Main Street entrepreneurs in all 50 states."
The Inc. 5000 list indicates the fastest-growing privately owned companies in the United States. To create this hallmark list, Inc. ranks companies by overall revenue growth considered over a three-year period.
Inc. ranks the fastest-growing companies by industry, metro area, revenue, and number of employees. Check out the full list of America's fastest-growing businesses in 2023.