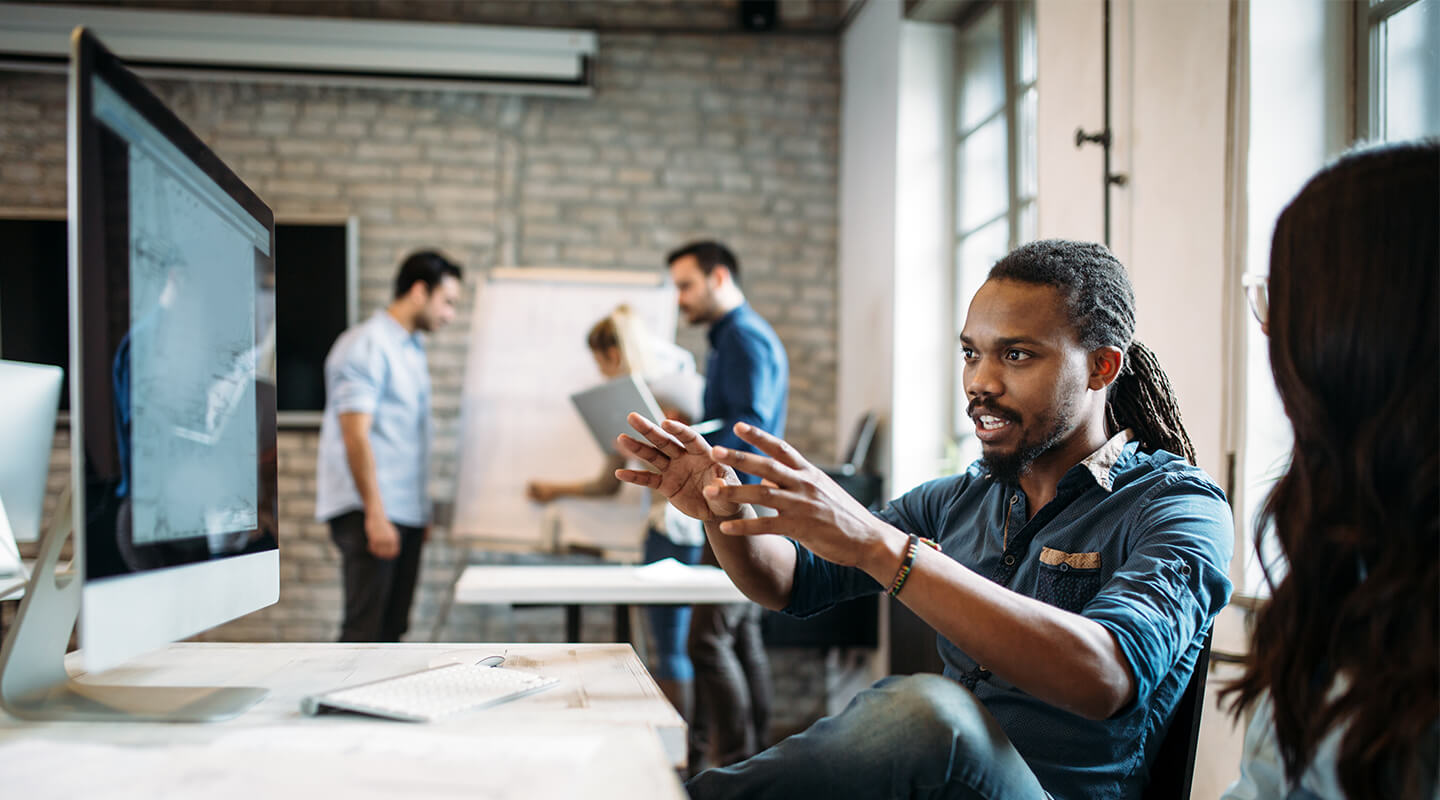 Are you looking for ways to trim unnecessary expenses and boost the bottom line of your small business?
Workers' compensation insurance can crush your cash flow, especially when unexpected audits reveal that you've been underpaying. Crushing your workers' comp strategy can help you keep more dollars in your company's metaphorical pockets.
There is a better way to buy workers' compensation insurance that can save you headaches and costs at the same time. Understanding your options, exploring alternate solutions, and discovering available tools and tricks is essential to mastering workers' comp insurance payments for your business.
This post is your primer on workers' comp success. Using this resource, you'll understand how to provide the necessary insurance coverage without breaking the bank.


Saving on Workers' Compensation Insurance
Navigating the workers' compensation insurance world can be daunting, especially for small businesses with limited budgets. As much as you may want to try to wear multiple hats and manage workers' comp in-house, it may be beneficial to partner with a payroll provider that knows the ins and outs of workers' compensation.
The right partner can connect you with insurance brokers that can save your business thousands of dollars in the long run.
ConnectPay works with small business owners every day. Our approach partners you with insurance brokers capable of getting you competitive quotes tailored to your specific needs. These brokers understand the complexities of workers' compensation insurance and have experience negotiating rates that can benefit your business.
You want affordable workers' compensation insurance… but you know you can't afford to compromise on quality. To achieve this, you must explore strategies to help you optimize your workers' comp costs!
Don't let workers' compensation insurance payments stress you out! Contact us today, and let us help you find affordable solutions that protect your employees and your bottom line.
"I am so glad I chose ConnectPay to handle my payroll! Accessibility is key for a small business owner like myself and every time I call, I can instantly reach a Connected Rep who is more than happy to solve my challenge. Their online platform is also very user friendly and easy to navigate. On top of that, they offer a workers' comp integration with Cove Risk that has simplified my billing, improved my cashflow and removed any chance of a surprise audit."
- Kyle Logue, Essex County Auto Repair


The Pain of Workers' Compensation Insurance
Workers' compensation insurance can be a headache! It's time-consuming, costly, and frustrating. Let's take a look at a few of the top complaints we hear from prospective clients about their workers' comp struggles!
Related Read: Answered: How Much Does Workers' Comp Cost for Small Business?
Rising premiums: Small businesses often face the challenge of increasing workers' compensation insurance premiums, which can strain already tight budgets.
Complex audits: The auditing process associated with workers' compensation insurance can be overwhelming and time-consuming. Small businesses may struggle to gather and provide the necessary documentation, leading to potential penalties or higher premiums.
Limited options: Many small businesses feel limited in their choices when it comes to workers' compensation insurance providers. Finding affordable options that still offer comprehensive coverage can be a challenge.
Other common pain points are the huge up-front payments and the surprise audits that almost always result in more unexpected large payments.


The Best Way to Save on Workers' Comp Insurance
The best way to save on workers' compensation insurance is to work with a local broker who will ensure your employee classifications are correct. They can also help you shop around for the best policy, as insurance companies often raise their rates over time.
If you're looking for a provider that can help connect you with the best experts in the workers' compensation insurance industry, check out our list of top payroll providers!


The Top Providers (and What to Look For in Pricing)
Many payroll providers offer assistance with workers' compensation insurance processes and providers! Let's take a look at three top solutions you might want to consider for your small business.
Gusto

:

Gusto offers small business payroll and human resources services, including onboarding, payroll, time clocking, and more. Using Gusto's NEXT Insurance, you can apply online, sync your policy to your payroll processing solution, and pay your premium automatically every time you run payroll. Gusto's pricing starts at $40 per month plus $6 per month per employee.
ConnectPay

:

ConnectPay specializes in full-service payroll solutions for small businesses. When you partner with ConnectPay, you can eliminate big premium deposits, reduce your audit risk, and avoid overpaying for coverage you don't need. We'll help you form a strong connection with your broker and set up a solution where you can pay your premium as you go to, avoiding overpayment and setting yourself up for success! Our pricing is simple and easy to budget for, starting at a flat rate of $30 per payroll.
ADP

:

With ADP, you can get a free quote for your workers' comp premiums from Automatic Data Processing Insurance Agency. You can explore a variety of options, including pay-by-payroll for improved cash flow and less burdensome upfront payments. ADP is a better fit for larger enterprises, and their pricing is only available by custom quote.


The Benefits of Pay As You Go
All the providers listed above offer the option of pay-as-you-go workers' compensation. Why bother paying as you go rather than taking care of your premium in an upfront lump sum? There are a lot of benefits that come with connecting your workers' comp payments to your payroll:


Benefit 1: No Up-front Payments
One of the significant advantages of pay-as-you-go workers' compensation insurance is that it eliminates the need for large up-front payments. With this payment structure, you no longer have to bear the burden of a hefty lump sum at the beginning of the policy period. Instead, payments are made every pay period based on three key factors: job classification, total wages paid, and experience modification rates. This structure ensures that your workers' compensation payments are accurate, manageable, and aligned with your actual payroll expenses.
Related Read: Workers' Comp Non-Compliance: Penalties and Challenges


Benefit 2: Time-Saving & Hassle-Free
Gone are the days of writing checks and setting up payment reminders. When you opt for pay-as-you-go workers' compensation insurance, your insurance broker and payroll provider collaborate seamlessly to handle your payments. This collaborative effort takes the burden off your shoulders, allowing you to focus on other essential aspects of running your business.
With this streamlined process, you can say goodbye to the hassle of manually managing workers' comp payments and enjoy the convenience of an automated system.


Benefit 3: Use of Classifications
Accurate job classifications for your employees play a crucial role in reducing the cost of workers' compensation insurance. By working closely with your insurance broker and insurance company, you can ensure that each employee is classified correctly based on their specific job duties and associated risks.
Careful classification helps prevent overpaying for low-risk employees and ensures that you are paying the appropriate premium for the level of risk associated with each job category. Your insurance broker and payroll provider collaborate to ensure that these accurate classifications are reported and processed correctly, further optimizing your workers' comp costs.


Benefit 4: Easy Adjustments for Staffing & Seasonality
Your workers' comp insurance makes staffing fluctuations easy to manage. Pay-as-you-go workers' compensation insurance is processed based on each pay period, so your payments are directly impacted by your number and classification of employees that period. Since the insurance premium is processed based on each pay period, the number and classification of employees for that period directly impact your payments.
This flexibility allows you to easily handle changes in your workforce, such as hiring new employees, adjusting hours, or dealing with seasonal variations in staffing needs. The pay-as-you-go system ensures that your insurance premium is not estimated monthly but rather accurately reflects your current staffing levels, offering you peace of mind and hassle-free adjustments.


Benefit 5: 100% Accurate Coverage & Payments
Pay-as-you-go workers' compensation insurance coverage is 100% accurate based on your job classifications, total wages paid, and experience modification rate (EMR), which is determined by your industry classification and your company's past workers' comp claims.
This accuracy prevents you from overpaying for coverage you don't need or underpaying and facing unexpected additional payments later on. By aligning your premiums with your specific circumstances, pay-as-you-go insurance ensures that you receive fair and precise coverage while eliminating surprises related to inaccurate payments.


Frequently Asked Questions: Workers' Compensation Insurance
What is workers' compensation insurance? Workers' compensation insurance provides financial protection to employees who experience work-related injuries or illnesses. It is designed to ensure that employees receive necessary medical treatment and wage replacement benefits while protecting employers from potential lawsuits related to workplace injuries. Workers' compensation insurance typically covers medical expenses, rehabilitation costs, and a portion of lost wages for eligible employees.
Who needs workers' compensation insurance? Workers' compensation insurance requirements vary, but most states mandate that businesses carry this insurance if they have employees. The specific threshold for the number of employees may vary, but even small businesses with just one employee may be required to have workers' compensation insurance. Sole proprietors and independent contractors are typically not required to carry coverage for themselves.
How does workers' compensation insurance work? Employees who sustain a work-related injury or illness can file a claim with their employer's workers' compensation insurance provider. The process usually involves notifying the employer promptly, seeking appropriate medical treatment, and completing necessary claim forms. If approved, the employee receives benefits, including medical expenses coverage, wage replacement for lost income, and vocational rehabilitation if needed. The specific details of the claims process and benefits structure can vary by jurisdiction.
What types of injuries are covered by workers' compensation insurance? Workers' compensation insurance typically covers a wide range of injuries and illnesses. This includes both physical injuries such as fractures, sprains, and repetitive strain injuries, as well as occupational diseases, such as lung diseases or hearing loss caused by workplace exposure. Workers' compensation insurance may also cover psychological or emotional conditions, such as post-traumatic stress disorder (PTSD) resulting from a workplace incident.
How can businesses control workers' compensation costs? Businesses can take proactive measures to help control workers' compensation costs. Some strategies include:

Implementing safety programs: Establishing comprehensive safety protocols, training employees on proper procedures, and regularly evaluating workplace hazards can help prevent injuries and reduce the likelihood of costly claims.
Conducting risk assessments: Identifying potential risks and hazards specific to the business's operations can allow for targeted risk mitigation efforts and tailored safety measures.
Promoting a culture of workplace safety: Encouraging employees to prioritize safety, fostering open communication about potential risks, and rewarding safe behaviors can create a safety-conscious environment that reduces the likelihood of accidents.
Maintaining accurate job classifications: Ensuring that employees are correctly classified based on their specific job duties can help businesses avoid overpaying for insurance premiums by accurately reflecting the associated level of risk.
Working with insurance professionals: Collaborating with experienced insurance brokers or agents who specialize in workers' compensation insurance can provide valuable guidance in finding the most cost-effective policies, identifying potential cost-saving opportunities, and navigating the claims process efficiently.


Start Saving On Your Workers' Compensation Insurance Today
This guide can help you set up your workers' compensation processes and payments in a manner that will help you save money and hassle for your business. It's important to consult with insurance professionals and familiarize yourself with the specific regulations and requirements in your state or locality to manage and control workers' compensation costs and processes most effectively.
At Connect Pay, we have a network of local insurance brokers that will fight for you to get you the best coverage at affordable rates. Schedule a call with us, and we will get you connected to a local insurance broker that meets your needs.