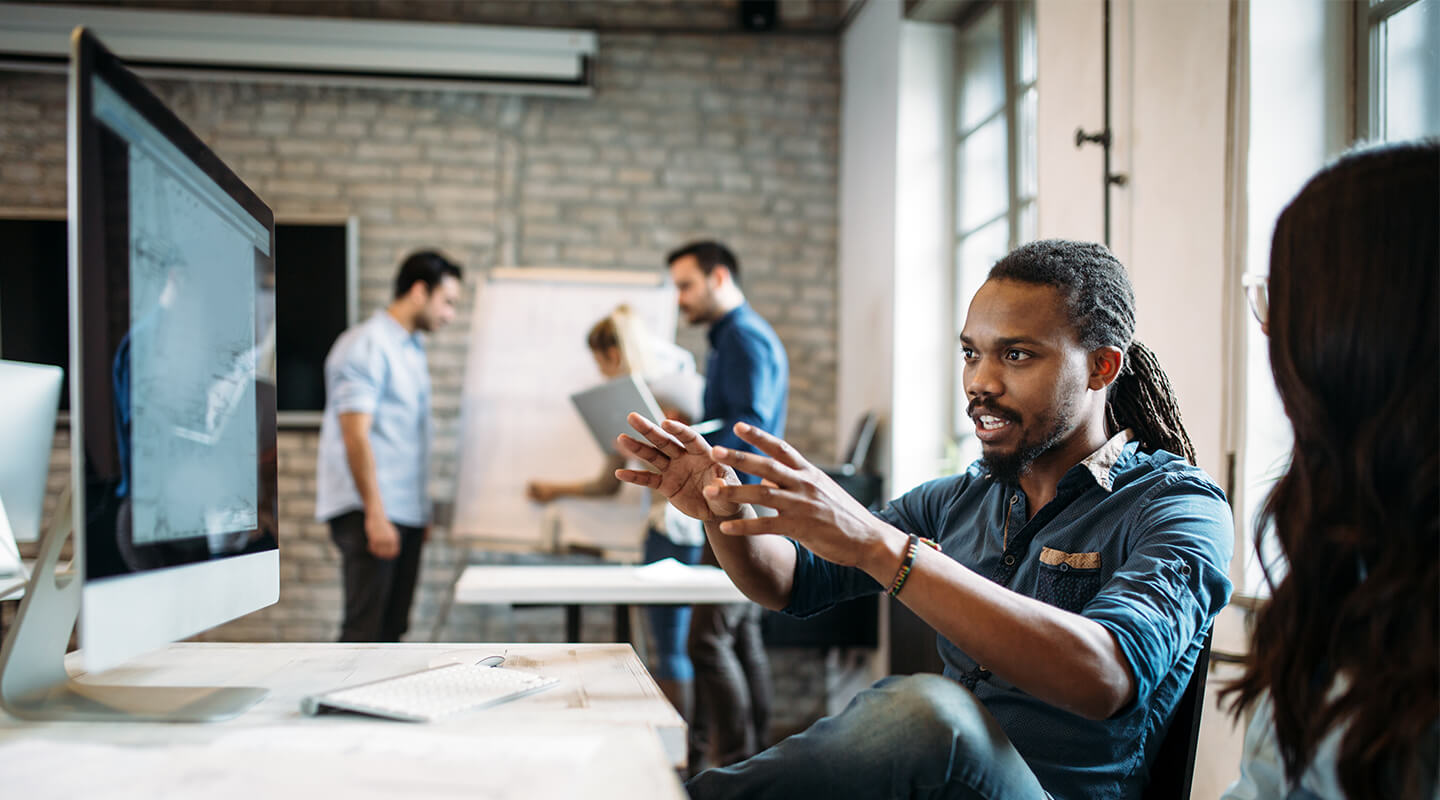 Workers' compensation insurance can crush your cash flow, especially when unexpected audits reveal that you've been underpaying. And usually, the businesses that end up feeling the most pain and frustration are small businesses.
There is a better way to buy workers' compensation insurance that isn't so painful and can save you money in the process.
Saving on Workers' Compensation Insurance
As a payroll provider that works exclusively with small businesses, we've had new clients come to us cracking under the strain of workers' comp payments and audits. The insurance brokers we connect with our clients actually shop around, and work hard to get the best workers' compensation rates, often saving companies thousands of dollars.
If you want to speak with one of our payroll representatives about getting affordable workers' comp insurance, schedule a call with us today.
"I am so glad I chose ConnectPay to handle my payroll! Accessibility is key for a small business owner like myself and every time I call, I can instantly reach a Connected Rep who is more than happy to solve my challenge. Their online platform is also very user friendly and easy to navigate. On top of that, they offer a workers' comp integration with Cove Risk that has simplified my billing, improved my cashflow and removed any chance of a surprise audit."
- Kyle Logue, Essex County Auto Repair
The Pain of Workers' Compensation Insurance
The most common complaints we hear from prospective clients about their experiences with workers' compensation insurance is that it's time-consuming, extremely costly, and frustrating. The most common pain points are the huge up-front payments, and the surprise audits that almost always result in more unexpected large payments.
The Best Way to Save on Workers' Comp Insurance
The best way to save on workers' compensation insurance is to work with a local broker who will ensure your employee classifications are correct. They can also help you shop around for the best policy, as insurance companies often raise their rates over time.
The Benefits of Pay As You Go
There are a lot of benefits that come with connecting your workers' comp payments to your payroll:
Benefit 1: No Up-front Payments
With pay-as-you-go workers' compensation insurance, there are no large, up-front payments and no catch-up payments at the end of the year. Payments are made every pay period and are based on three factors: job classification, total wages paid, and experience modification rates. This makes your workers' compensation payments accurate and affordable.
Benefit 2: Time-Saving & Hassle-Free
The days of writing checks and setting up payment reminders are gone. Your insurance broker and payroll provider will work together to manage your payments without you needing to lift a finger.
Benefit 3: Use of Classifications
Correct job classifications of employees help reduce the cost of workers' compensation insurance because you aren't paying more than necessary for low-risk employees. Job classifications are done with your insurance broker and insurance company based on your current staffing and then reported to your payroll provider for processing.
Benefit 4: Easy Adjustments for Staffing & Seasonality
Your workers' comp insurance makes staffing fluctuations easy to manage. Pay-as-you-go workers' compensation insurance is processed based on each pay period, so your payments are directly impacted by your number and classification of employees that period. This makes dealing with employee turnover and seasonality hassle-free because your insurance premium is not estimated each month.
Benefit 5: 100% Accurate Coverage & Payments
Pay-as-you-go workers' compensation insurance coverage is 100% accurate based on your job classifications, total wages paid, and experience modification rate (EMR), which is determined by your industry classification and your company's past workers' comp claims.
You will never end up overpaying for coverage you don't need or underpaying for coverage and ending up with a surprise payment.
Start Saving On Your Workers' Compensation Insurance Today
At Connect Pay, we have a network of local insurance brokers that will fight for you to get you the best coverage at affordable rates. Schedule a call with us, and we will get you connected to a local insurance broker that meets your needs.