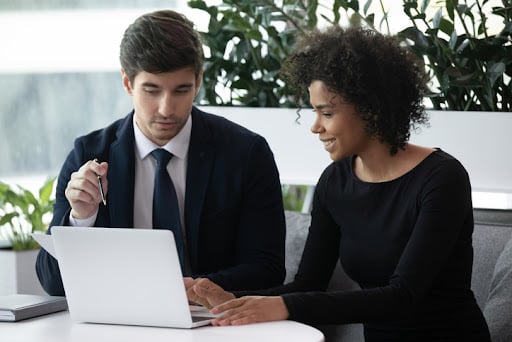 A client's payroll reports include a treasure trove of useful data. Being able to pull and share reports related to payroll and HR with their CPAs is essential for clients who don't have the time to study them or the experience to understand what those reports are telling them. For CPAs, having current and comprehensive data about a client's payroll is essential for providing the kind of guidance that creates real value for the client.
The development of payroll software solutions has made it easier than it used to be to generate payroll reports and share reports between parties. It's a win-win for CPAs and the clients they serve. Automated tools give clients the ability to process and track their own payroll and HR, and the ability to control who else can access all that information. Working with clients that use automated tools to pull and share their payroll reports tends to make things a little easier for CPAs, too.
Let's take a look at some of the specific ways that using automated tools for payroll reports can help your clients—and by extension, help you make yourself an invaluable resource for all their payroll and HR issues.
Automated reports provide a huge amount of valuable data that can be sorted and rearranged in real time.
CPAs and their clients can easily pull up and analyze specific data sets to answer any questions that might come up around payroll and benefits administration. If you want to compare payroll figures from different time periods, check that an employee's tax withholding is being done correctly or assess trends in benefits spending, it takes just a few keystrokes to find that relevant data and sort it in a way that's useful for your purposes.
Using automated tools helps CPAs share reports and find mistakes that could be costly for clients.
You can't identify problems quickly if clients aren't able to share reports where those problems are discoverable. Finding evidence of recent employee fraud or noticing payroll tax liability issues makes you a highly valuable resource for busy clients who aren't going to notice those problems themselves. Being able to create customized reports allows CPAs to drill down on any anomalies they might notice in a client's payroll. Having access to all of the reports also allows CPAs to ensure that clients are maintaining compliance with all relevant payroll/HR regulations.
Sharing payroll reports saves time for clients and CPAs.
Like your clients, you don't have the time or desire to sort through piles of paper documents or open dozens of digital files every time you need some piece of data for a report you're preparing. Even if it only takes you a few minutes to flip through a stack of a client's paper payroll reports and find some specific figure, those minutes add up. Having to go search for information might even be distracting enough that it pulls you out of deep focus and makes you lose your train of thought. Being able to pull up any one of a client's payroll reports from a central dashboard lets you find exactly what you're looking for quickly, and get back into productive work mode.
Automated tools make payroll records easy to access from anywhere, anytime by anyone who has permission.
Once a client elects to give you access to their reports, you can log in to review their payroll information when you're working from home or on the road. If you have other colleagues in your firm who work with the same client, you can easily share reports through the payroll system so everyone's on the same page.
Bear in mind that automated payroll systems are designed to be user friendly but there's always a learning curve with new technology. Figuring out how to pull payroll reports and manipulate data to make customized charts might be daunting or too much of a time waster for busy CPAs. It's important to have a direct line to support personnel within the payroll system who can perform troubleshooting and help solve any logistical issues that arise with creating and accessing payroll data.
For CPAs who are part of ConnectPay's Accountant Partnership program, getting help with client payroll issues is simple. You can use a single log-in to manage multiple clients and find a lot of the help you might need right there on your dashboard. For questions you can't solve yourself, getting answers is as easy as calling your Payroll Specialist. They're the point person who also helps your clients with payroll processing, so they're familiar with each of those clients' needs. With that kind of supportive partnership in place, CPAs can provide the highest level of service for their clients without wasting time.
ConnectPay is here to help make payroll reporting easier for small businesses and their busy CPAs. We're happy to talk more about how our automated tools can help you and your clients share reports, or answer any questions you have. Let's connect today.
Melissa Link is the Operations Manager for ConnectPay. With over 22 years of experience in payroll, Melissa leads the powerful team of client-facing representatives that process payroll and provide responsive, reliable service. When small business owners have questions, Melissa's team finds the answers! When there's time, Melissa loves to get outdoors and get moving­­—usually to the beach!