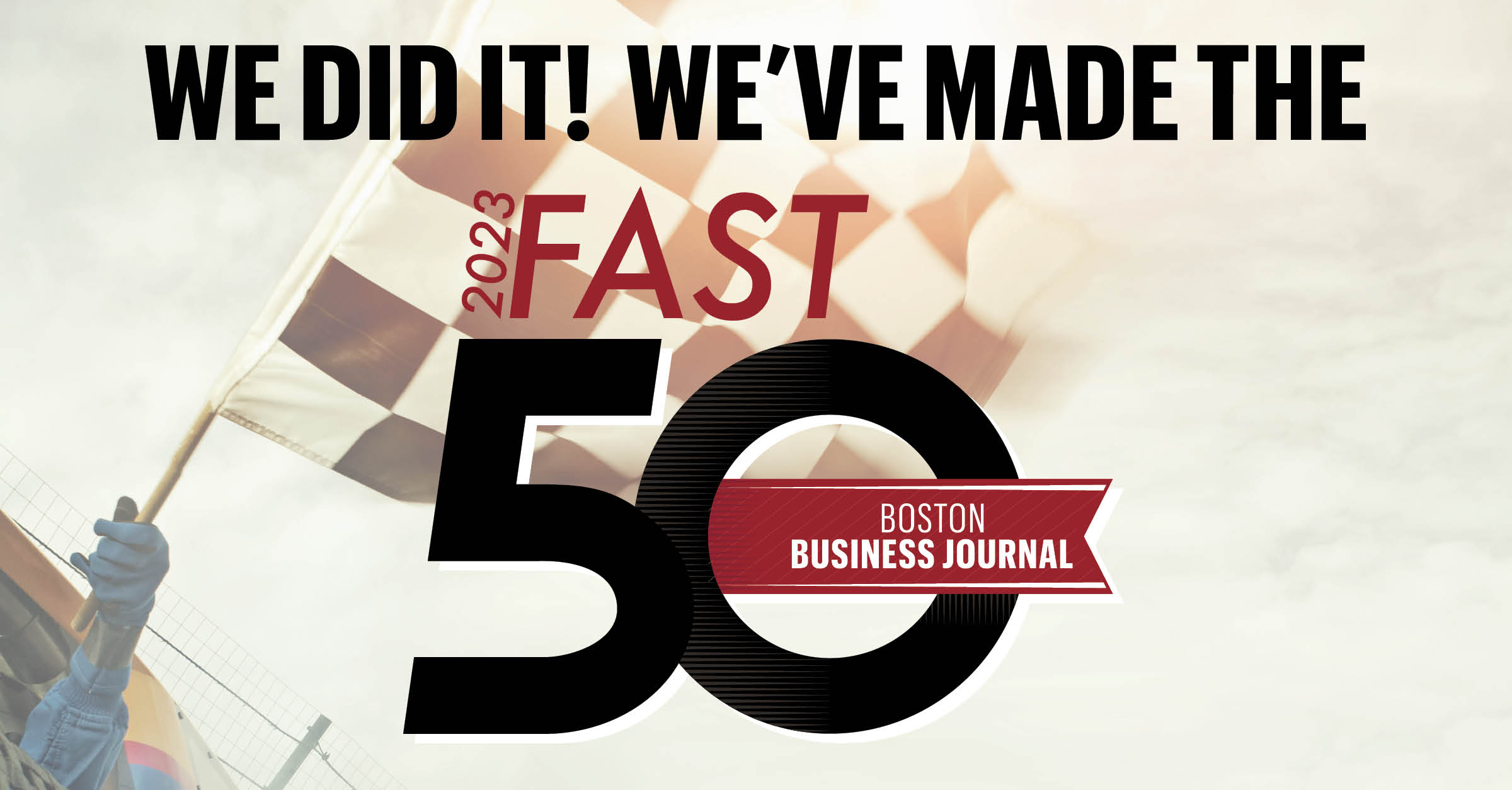 FOR IMMEDIATE RELEASE
Foxboro, MA (April 24, 2023) — The Boston Business Journal has named ConnectPay Payroll Services to its exclusive 2023 Fast 50 list, which represents the 50 fastest-growing private companies in Massachusetts.
"The news these days are full of companies announcing layoffs and we'd like to focus that narrative and talk about the engines of job creation here in the US," ConnectPay CEO Michael Young explains: "According to the SBA two out of every three jobs added in the last 25 years came from small businesses. We are so proud to be honored again this year from the BBJ, but the real shout out goes to the small business owners who continue to hire us to be their payroll partner, and discover what Connected Payroll is all about."
The Fast 50 companies are selected and ranked based on revenue growth from 2019 to 2022. The numbers are crunched and analyzed by the Business Journal's research department.

"We are so happy to be able to celebrate this year's Fast 50, bringing together the leaders, founders and professionals working at the region's fastest-growing private companies," said Carolyn M. Jones, market president and publisher of the Boston Business Journal.

A Fast 50 special publication is scheduled to run in the May 19 weekly edition of the Business Journal and online that week as well. A celebration to honor this year's Fast 50 is scheduled to be held on Wednesday, May 17 at the Westin Copley Marriot where the rankings will be released.

Companies on the Fast 50 must have their headquarters in Massachusetts and must have reported revenue of at least $500,000 in 2019 and $1 million in 2022 were considered.

For the complete list of 2023 Fast 50 companies: https://www.bizjournals.com/boston/news/2023/03/27/here-are-the-50-fastest-growing-private-companies.html.

Additional event details: https://www.bizjournals.com/boston/event/168658/2023/2023-fast50-awards.

The Boston Business Journal is the region's premier business media organization, one of 45 markets owned by American City Business Journals. For marketing and sponsorship opportunities, contact the Business Journal today.

About ConnectPay

ConnectPay empowers small businesses across America through hassle-free payroll processing. Built on connections, ConnectPay thrives by handling payroll and tax needs while connecting clients to trusted advisors in accounting, insurance, HR, and beyond. With dedicated payroll specialists supporting every client account, ConnectPay ensures every small business has peace of mind. People. Passion. Payroll.

Visit www.ConnectPayUSA.com for more information.