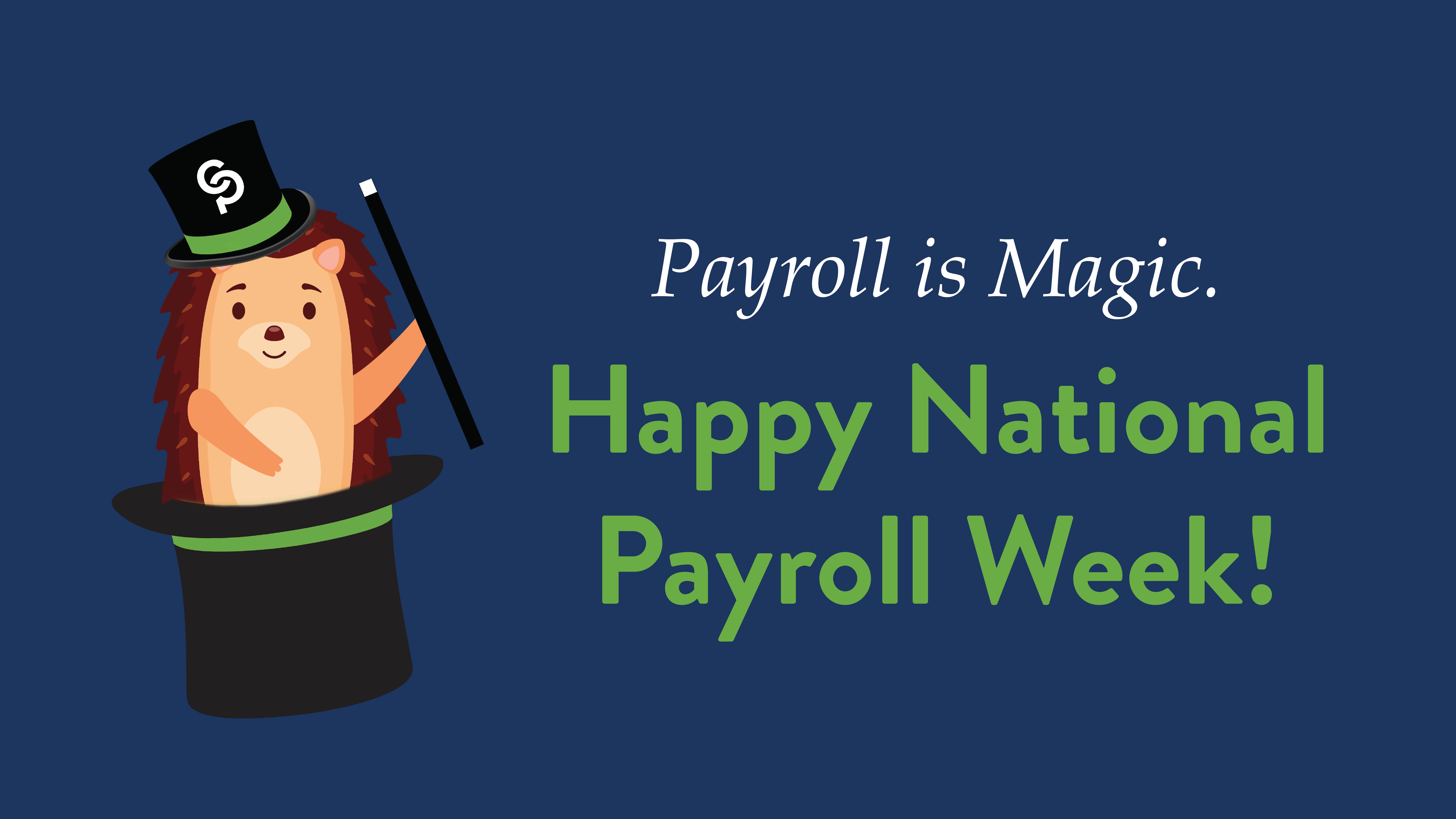 To celebrate National Payroll Week, the ConnectPay team got together to discuss why we believe in the magic of payroll! Check out our team's responses below!
Why do you believe payroll is magical?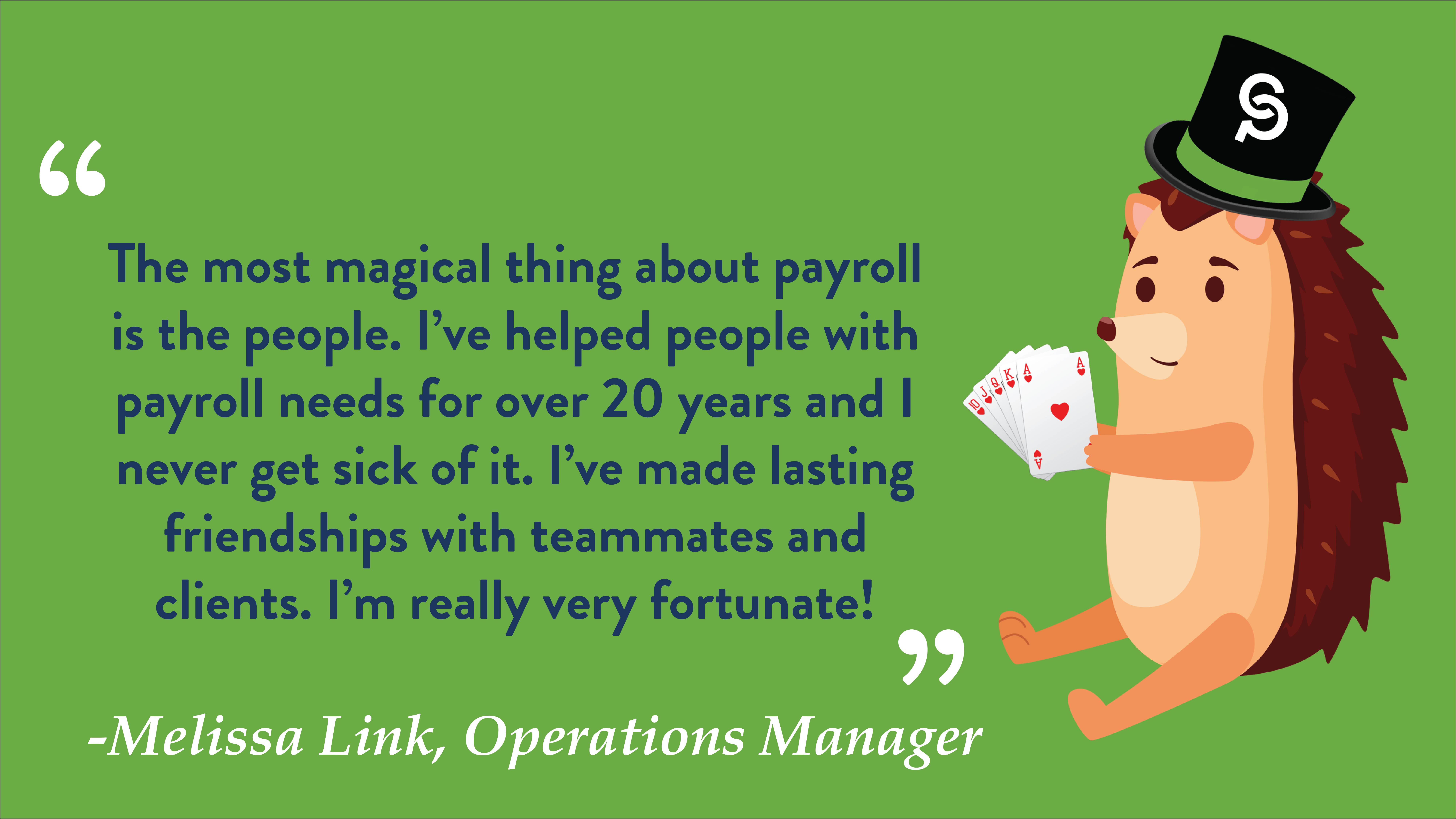 "Payroll is magic because of how many things it affects - workers' comp, benefits, retirement and HR!" - Tim Latshaw, Acquisitions
"Payroll is magic because our team at ConnectPay consciously creates it every day - through hard work, humor and caring about our customers." - Anne-Marie Byrd, Marketing
"What I think that is so magical is how we can input employees' hours and the program takes care of collecting all the necessary taxes for the employer, printing the checks and creating easy-to-read reports. Takes the worry away from the client!" - Sharon Martin, CSR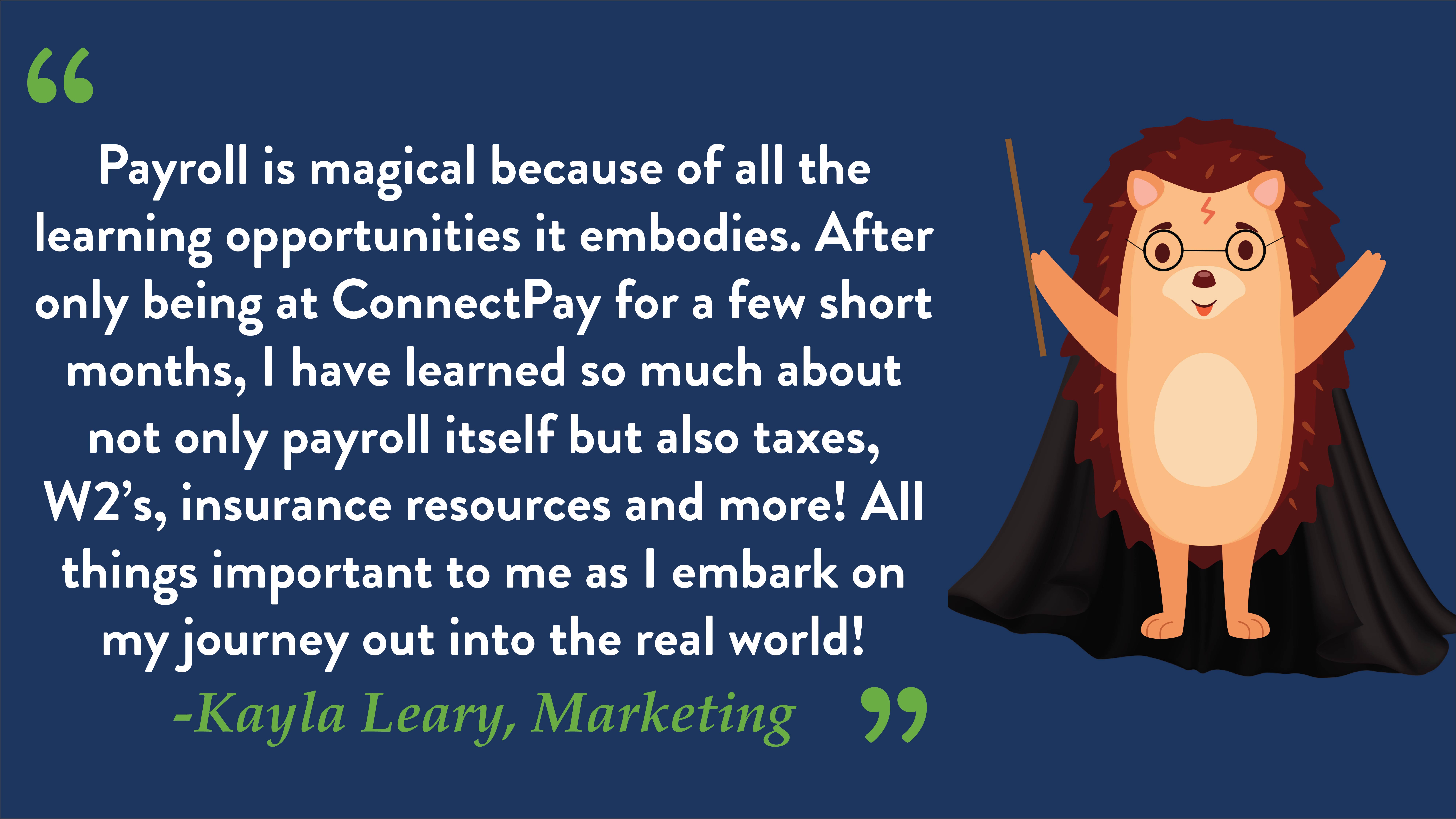 "That it is a business ripe for digital disruption." - Vlad Zachary, Product
What's your favorite part about doing payroll for small businesses?
"My favorite part about doing payroll for small businesses is being able to support small businesses with their payroll and tax compliance so that they can focus on their passion and grow their business." - Holly Francis, Sales
"I enjoy working with small businesses because they are not just a file or a number. You get the chance to talk with the owners and learn their business and help them customize their payroll to fit their exact needs. I really like how it is not a cookie-cutter company where every client has to fit into our mold. Everyone is different and they all have different needs. ConnectPay is amazing with helping with that." - Xavier Viera, CSR
"Getting to know them as a client and helping them with their payroll needs, keeping them in compliance." - Leah Bednarz, CSR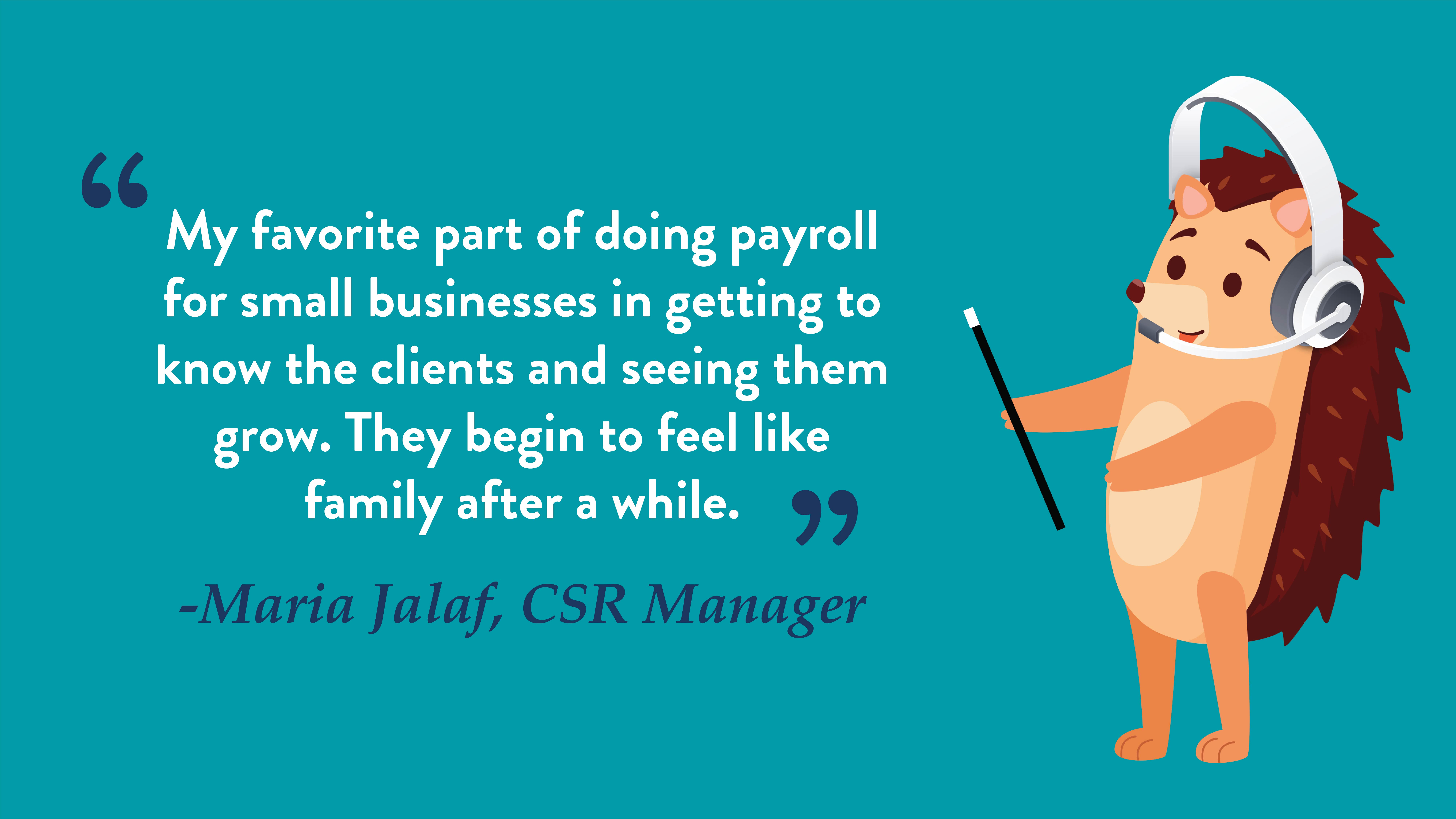 "A small business is more focused on the day-to-day things. They do not have time to worry about payroll and taxes. Breaking information down for them so they can understand what's going on, what is needed, and the process of payroll without overwhelming them is what I like best." - Carmella Wilkie, CSR
"Building a trusted relationship with clients!!" - Jessica Valiton, CSR
"My favorite thing about doing payroll for small businesses is connecting with business owners who have taken an idea, a dream, and brought it to life as a business. It's great seeing so many different people and the variety of businesses they create. Working with these people to make their business better and make them happier is a great feeling." - Mark VanOsdol, Sales
"My favorite thing about doing payroll for small businesses is that I get to help them pursue their passion. People start their small businesses because they love what they do and they do what they love. I get to help simplify their lives by providing a tailored payroll solution and support so they can spend less time on the 'office' work and more time following their dreams." - Justin Stevens, Sales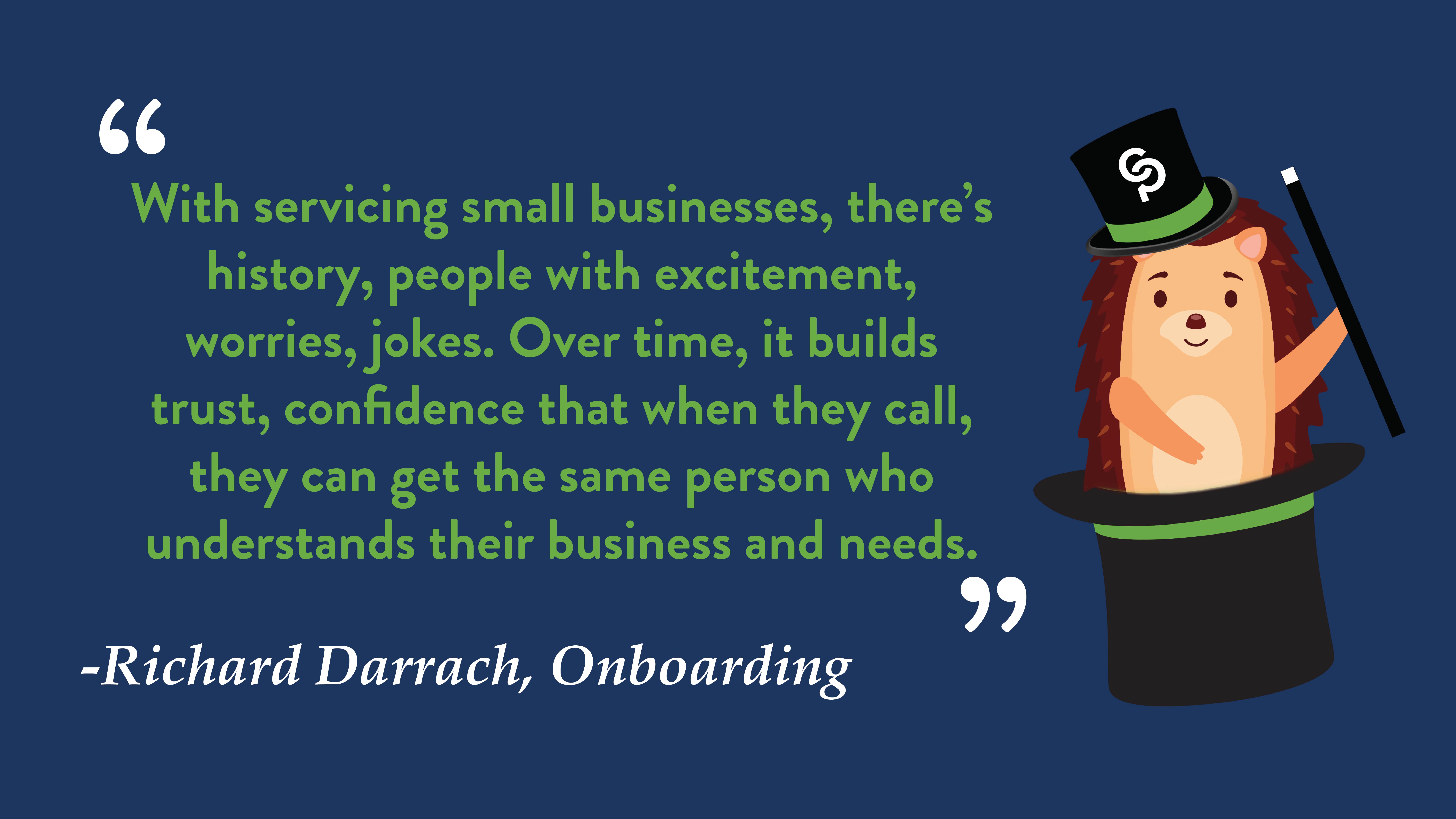 "By ConnectPay processing payroll for small businesses, it allows them to enjoy their favorite part of their own business. 'Do what you love and love what you do'." - Kathleen Grogan, CSR
"My favorite things about small business payroll is helping clients work through challenges they have and finding a solution. I love that every day in the payroll business is different. Yes, the objective is to process payroll and get all of the people paid, but something will come up and we will all learn from the experience." - Melissa Link, Operations
"One of my favorite parts of my job is that when you answer the phone clients are so happy to get a 'real person,' 'so quickly'. In my time here, I have had many great conversations with our clients about payroll as well as whatever is going on in their lives. I think it's great that we can talk them through whatever may be going on and working with small businesses they really appreciate any extra help we can offer. I love that being a CSR we can talk to so many people near and far and we are able to add a bit of a personal touch that is so important in making our clients feel they are in good hands." - Kate Dupree, CSR
What excites you about the payroll industry?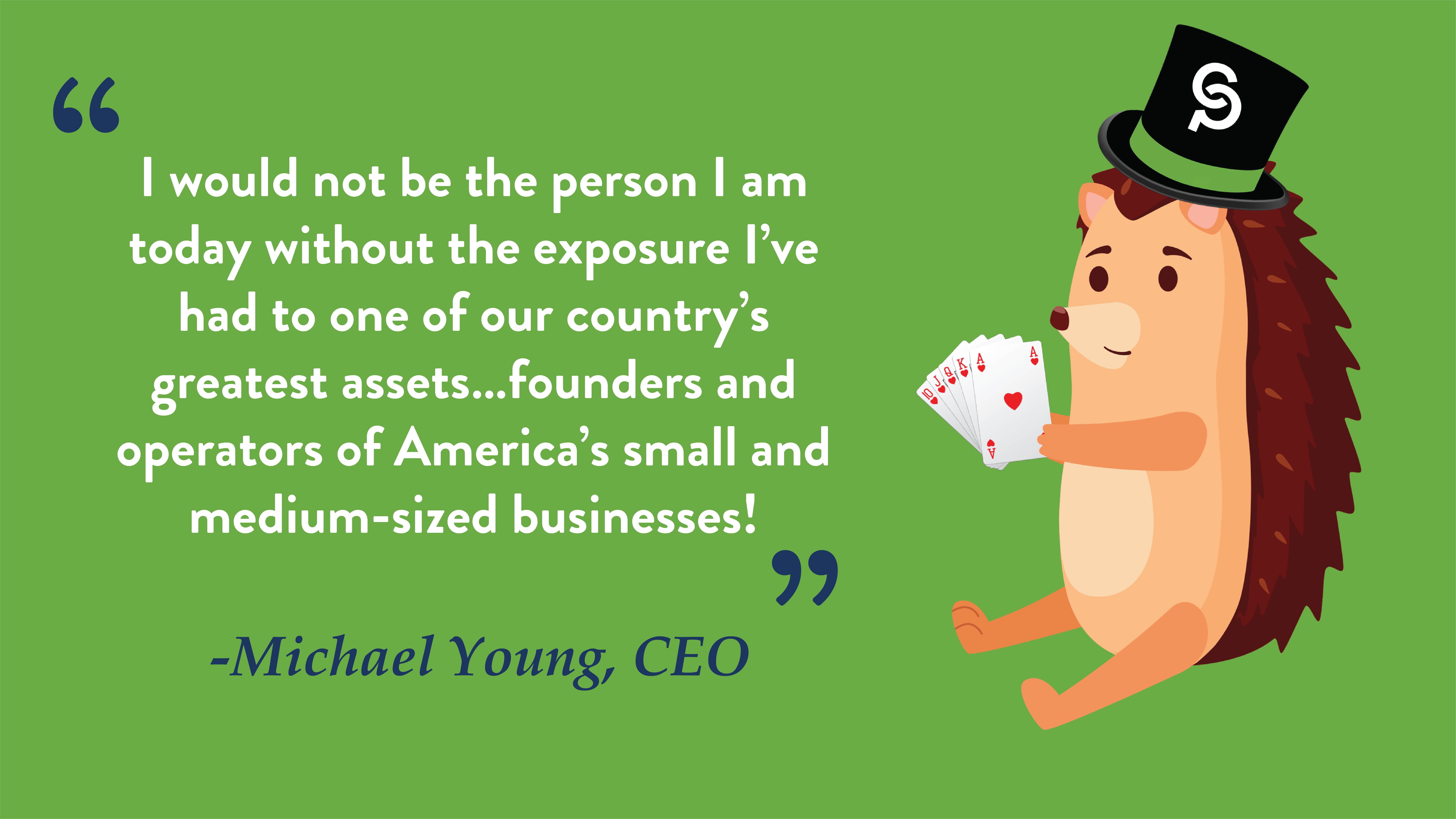 "As someone who is relatively new to the payroll industry, I love how much depth and detail there is to be found within it. Learning the ins and outs of all the components that go into it is helping me to better facilitate and train both new and existing team members that join ConnectPay!" - Steve Edwardo, Training
"The payroll industry is so exciting because it deals with the most important subject in people's lives: money. For that, it excites me to be one of those who help people in it, accurately and timely." - Amgad L Farag, Tax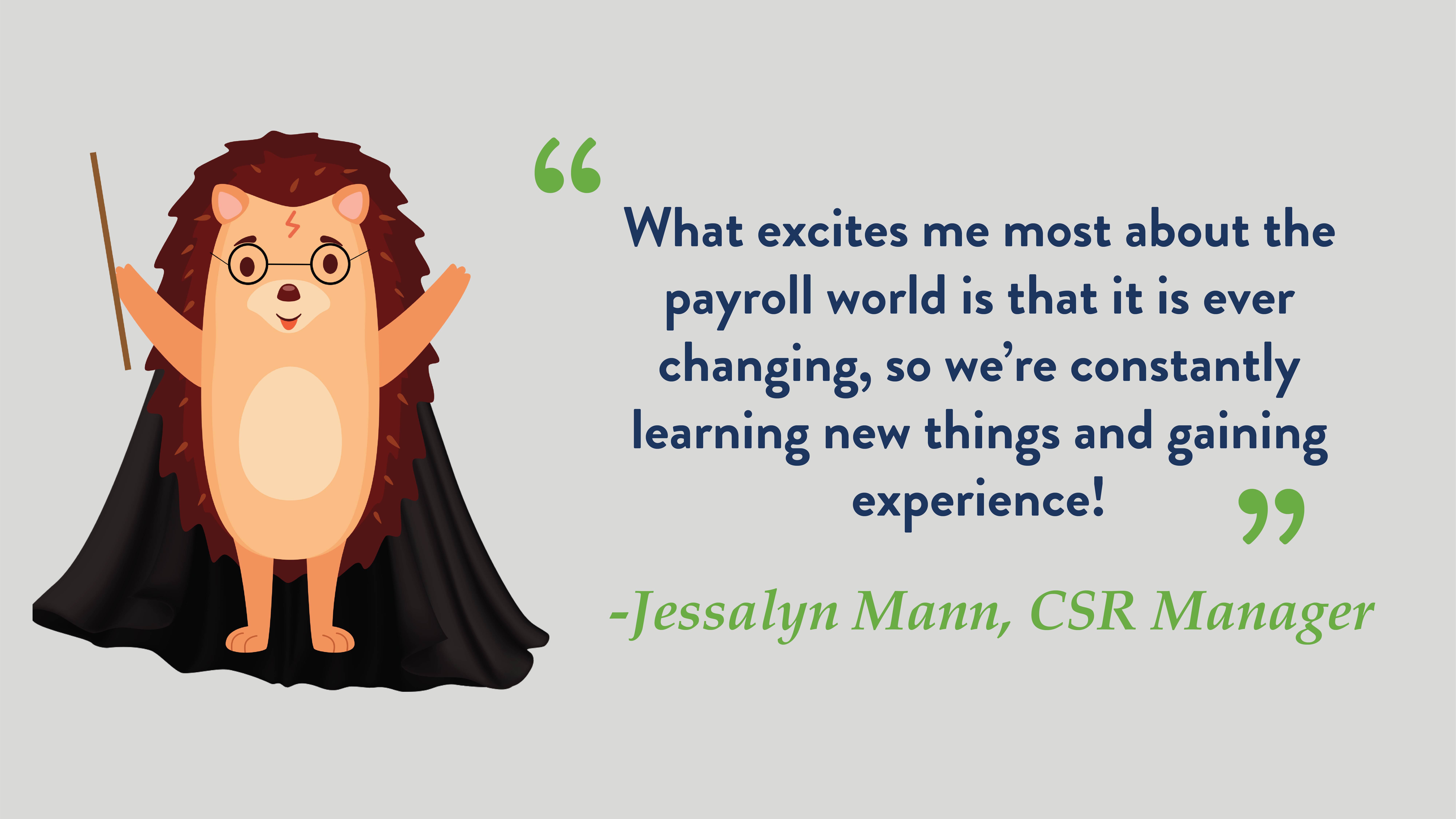 "Payroll equals employment." - Lisa Ermatinger, CSR
"Working with people that understand and have the patience in working with you or for you." - Leslie Botting, Accounting
"It's been eye-opening to learn about the complex machinery powering small businesses, and knowing that so much of their revenue is basically entrusted to payroll services like ours for all sorts of legally crucial functions. It's incredible how much goes on 'behind the scenes' and the sheer volumes of information and cash we are responsible for managing 100% correctly, all the time. Perfection is rare, and it seems that in payroll, perfection is par for the course." - Michael Martin, Development