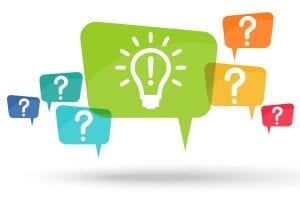 Generally, you can ask an employee for a doctor's note when they take time off due to illness. In addition to your company's sick leave policy, there are three federal laws governing doctors' notes and work-related absences: the Health Insurance Portability and Accountability Act Privacy Rule (HIPAA), the Americans with Disabilities Act (ADA), and the Federal Medical Leave Act (FMLA). It's important to know what's permissible under each law.
HIPPA
Under HIPAA's Privacy Rule, an employer can request a doctor's note and other health information from employees if the information is needed to determine sick leave, workers' compensation, wellness programs or health insurance.
However, if you directly ask your employee's healthcare provider for information, they can't give you that information without the employee's consent — unless another statute compels them to.
ADA
According to the Equal Employment Opportunity Commission — which enforces the ADA — employers can have a policy requiring all employees provide doctor's notes to substantiate a disability, request reasonable accommodations or prove the need for leave.
In 2017, a federal court upheld an ADA-related case where the employee was terminated for refusing to provide a doctor's note. In the case, Gogos v. AMS Mechanical System Inc., the employee (Gogos) sued AMS Mechanical System Inc., arguing that he was fired because of a disability — which, if true, would violate the ADA. The court affirmed that there was 'uncontradicted' evidence that the employee was terminated for refusing what the court perceived to be a reasonable and lawful request for a doctor's note.
FMLA
The FMLA permits employers to request a doctor's note or medical certification when an employee first requests leave under the FMLA. If the employee is on extended leave, a doctor's note can be requested every 30 days.
For an employee on intermittent FMLA leave, a doctor's note cannot be required every time he or she misses work. The initial doctor's note that the employee submitted, indicating the need for intermittent FMLA leave, should be enough. Employers can, however, ask whether the absence is directly related to the reason for intermittent FMLA leave.
Sick Leave Policy
You can make doctors' notes part of your company's sick leave policy, as long as you apply the practice consistently to all employees. To avoid violating the ADA, you may consider only verifying that an employee was seen by a healthcare provider and confirming any work-related restrictions. Don't seek a diagnosis of the employee's illness, unless permitted by law.
Make sure to check state and local paid sick leave laws, which may forbid you from requesting a doctor's note unless your employee has been absent for a specific time frame.
Knowing when to ask for a doctor's note from a sick employee can be tricky. Seek legal counsel prior to establishing your company's sick leave policy and to verify compliance with federal laws.
The Bottom Line For Business Owners
As a small business owner, we know there's a lot of rules and regulations to keep track of, especially when it comes to managing employees.
If you need more help managing day-to-day compliance, our HR Resource Center offers up-to-date state-specific resources and a live chat helpline you can turn to for confidential support whenever you have an HR or employee-related question.
All new ConnectPay clients receive a free trial of the HR Resource Center, so make sure to schedule a demo to check it out!
Copyright 2019