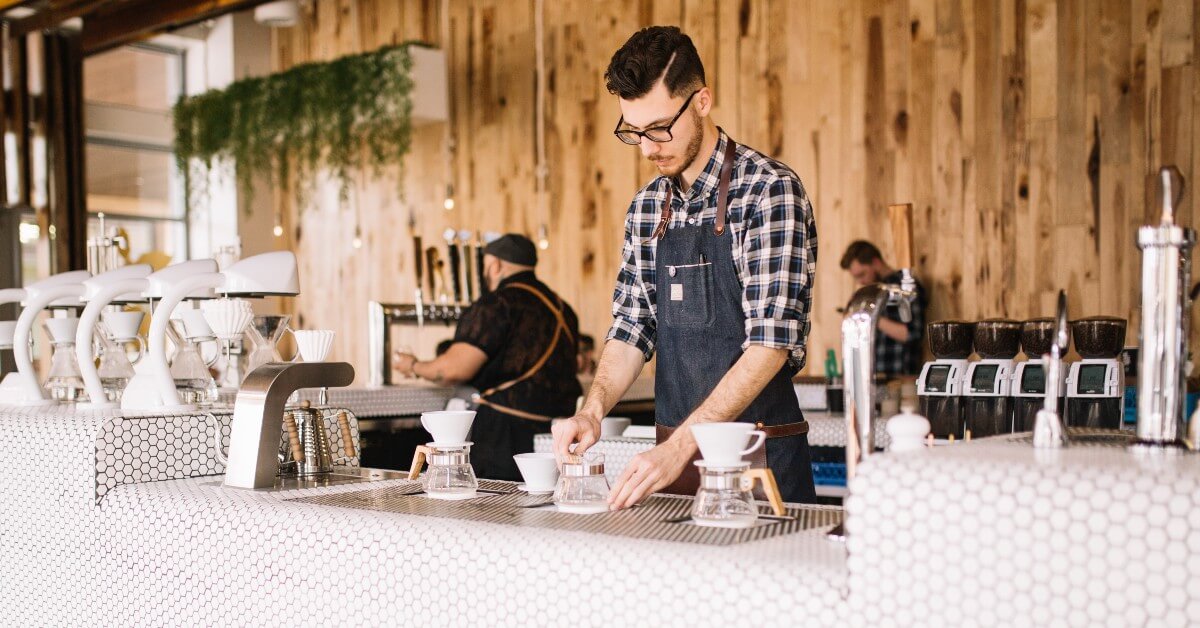 Payroll is complicated. Not only do you need to calculate each worker's pay and deliver payment, but you also need to worry about tax forms, benefits, workers' compensation, and more. And let's be honest, most small business owners didn't open shop because they wanted to spend their days wading through paychecks and taxes. Small business owners have enough on their plate, and they deserve more than just a helping hand – they need to find the best payroll for small business owners possible.
Snagging the right payroll software can save you a ton of time and headaches. A good platform will help you with payroll processing, legal requirements, taxes, and more. But partnering with the wrong provider can mean getting stuck in a long-term contract with a business that is doing you more harm than good. So how can you know you're making the right decision?
Let's go over our top 5 picks for the best payroll for small business owners. We'll examine key features, pricing, and the benefits of each solution.
Identifying the Best Payroll for Small Business Owners
How do you discover the best payroll for small business owners? What do you need to take into consideration to ensure you're making the right decision when it comes to your payroll solution? Before we dive into our top-five list, let's first go over our qualifications.
First, you should consider your expectations and team capabilities. Are you looking for standalone software, or will you want support and assistance? Do you need help with an array of other HR functions, or are you truly looking for core payroll specialists only?
You should also consider your workforce. How many employees do you have and how complicated is their payroll? In other words, are all your employees salaried or do you have a mix of hourly and salaried employees with a few independent contractors thrown into the mix?
Keep these questions in mind as you go through our roundup of the best payroll for small businesses:

Gusto is a great option for small businesses that want to run payroll completely online without any long-term contracts. Gusto offers flexible plans, giving you the option to just run payroll or pursue more robust plans with HR services.
They're a powerhouse in tax registration, which is ideal for businesses that have remote employees across the U.S. They also support international contractor payments, which is a great option if your business does a lot of outsourcing overseas. Keep in mind though that Gusto is a DIY payroll solution, so you'll be handling most of the legwork yourself. If you're looking for a service where you can be more hands-off, another option may be better for you.


QuickBooks Online Payroll (By Intuit)
QuickBooks Online Payroll is designed for tech-savvy small business owners that need an interface to process payroll themselves. Intuit offers tiered packaging: a basic plan for running automated payrolls, a premium plan where you can also manage your inventory and 1099 contractors, and an elite plan that offers guided support. Of course, their payroll solutions integrate directly into their QuickBooks Accounting software too.
OnPay offers a user-friendly platform that integrates directly with QuickBooks and Xero. Their service is priced at a standard monthly fee based on your number of employees and includes unlimited monthly payroll runs (which is great if you have a lot of weekly payrolls), automated payroll tax preparation, W-2 and 1099 filings, and some extra HR tools. OnPay is a good fit for small businesses that want to run their own payroll in-house with minimal frills.


If you're looking for more personalized payroll support, then ConnectPay is the option for you. With a dedicated payroll representative assigned to every account and our "no voicemail during business hours" guarantee, our payroll processing is built on service.
ConnectPay's cloud-based payroll software makes running payroll easy while our in-house tax team handles all payroll taxes, keeping you compliant with the IRS. We also offer local connections to experienced professionals in your area that can assist you with workers' comp, pre-tax benefits, HR, and more. When you partner with ConnectPay, you get more than just payroll software – you get a team of experts who are invested in your success and there to support you as you grow and manage your business.
You can learn more about why to choose ConnectPay here.
Best Payroll for Small Business Owners: Next Steps
Before you choose the right payroll solution for your small business, ensure you're taking your needs into consideration. Every small business is different, which means you may require different features or functionality depending on your unique situation.
ConnectPay not only offers payroll, but also partnership, expertise, and support. Regardless of your location, we can connect you to advisors with local expertise in taxes, workers' compensation, and more. Schedule a call today to get connected with one of our payroll representatives and receive an expert-guided business review of your existing payroll processes!