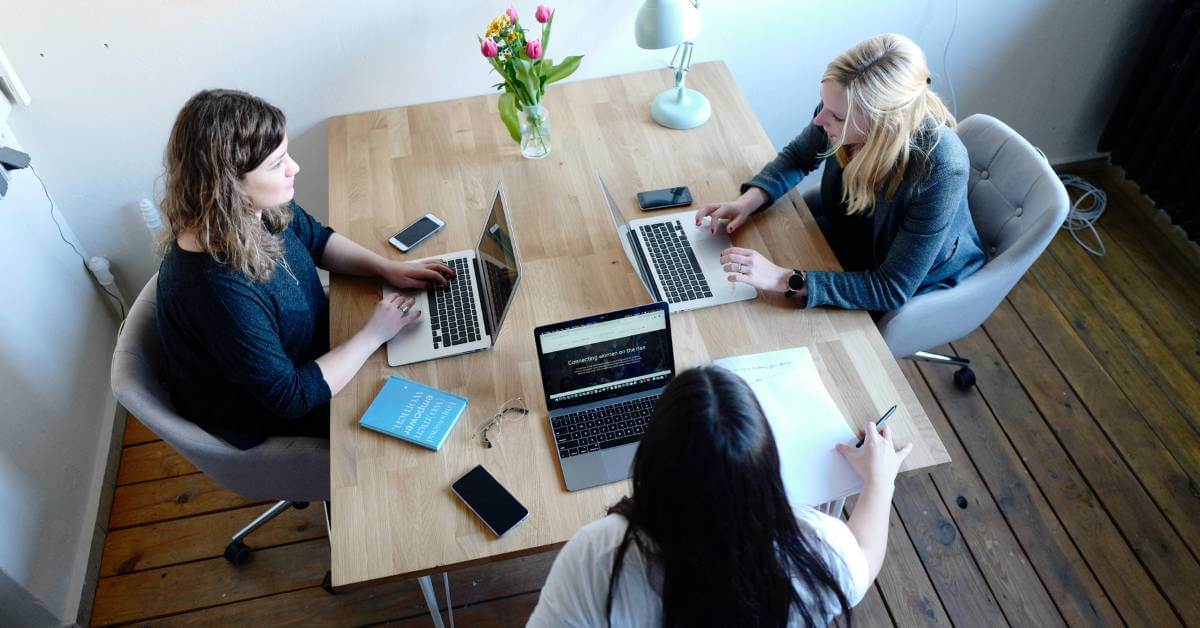 A quarter of small business owners manage finances with pen and paper.
Considering half of workers will begin a new job search after just two paycheck errors, these business owners put an awful lot of pressure on themselves. And they're not alone.
Even if you run payroll in-house using software, you still open yourself up to human error and hours running payroll for employees. Payroll, employee benefits, and tax compliance are enough to make anyone's head spin.
There's a better way to manage small business needs. Using a payroll outsourcing company takes the pressure off and frees up time for higher-value tasks.
But who do you trust to manage something as critical as payroll? Do you go with a big box provider or a local company? We're here to help you decide.
This article looks at six top payroll outsourcing companies that streamline payroll processing. Whether you need a basic system with a few key features or a more advanced system with a wide range of capabilities, a payroll company can meet your needs.
6 Top Payroll Outsourcing Companies
To decide on our top options for outsourcing payroll, we looked into the following criteria:
Which type of small business is each provider best for?
What are the defining features that set each provider apart?
Is there a provider for every budget?
How do current customers rate the service?
Before assessing each provider, let's briefly examine why outsourcing payroll is a great play.
What is Payroll Outsourcing?
Payroll outsourcing is the process of hiring a third-party provider to handle the payroll functions of a business. This can include calculating and processing employee paychecks, withholding and remitting taxes, and administering employee benefits.
Alright, that's our official definition, but what's the payoff?
The benefits are plenty:
Cost savings: Reduce the need for in-house payroll staff and potentially expensive mistakes.
Increased efficiency: Access specialized software and trained staff who can run payroll quickly and accurately.
Time savings: Free up time to focus on higher-value work and growing your business.
Improved compliance: Remain compliant with local, state, and federal laws thanks to your payroll team running the show.
Expertise: Leave payroll to the experts. Payroll providers have specialized knowledge and experience in payroll processing.
Related: Ultimate Guide: Payroll services for small businesses
For balance, there are also risks associated with outsourcing payroll, including:
Loss of control: You'll lose control of the payroll process and need to trust your provider is running payroll effectively.
Data Security: You trust a third party with your company's financial and personal employee data.
Dependence on the provider: If anything goes wrong or they experience any issues or disruptions, can you trust your provider to do the right thing?
Communication issues: you might experience misunderstandings, errors, and delays. It's essential to have a primary point of contact and regular check-ins.
Just another number: With large payroll providers, you might not experience a dedicated service, which leads to frustration for you and your employees.
Now you know the benefits and risks of outsourcing payroll, let's look at our top picks for companies you can rely on.
A payroll and HR services provider, Paychex offers a comprehensive solution to small and large businesses alike.

With health insurance benefits in all 50 states, Paychex is an excellent option if your company has offices in multiple states.
The platform is easy to use, and you can self-administer payroll through the company's software. This software integrates with third-party providers like QuickBooks, so you won't have to input data twice.
With the most popular plan being the Flex plan, we believe Paychex is best suited for mid-sized companies.
They offer a no-obligation free quote, but with some digging, you can find pricing on their website.
Pricing:
Flex Essentials starts at $39/mo + $5 per employee; Flex Select and Flex Pro require a quote.
Features customers enjoy:
"Gets the job done. Easy to add employees and make changes to them. I also like the HR online library. Most custom reports are what I need. Payroll always delivered on time the next day. Love having a dedicated person to talk to." -

Paychex User
Ceridian is a well-established company that offers a range of payroll and human resources services.
As well as payroll processing, tax withholding, and generating pay stubs and reports, Ceridian provides talent management tools, a mobile app, and an employee self-service portal.
Customers appreciate having everything in one place. And Ceridian services customers globally, making it another excellent option for businesses with multiple locations.
Pricing:
Features customers enjoy:
"I like how they are always improving and adding features. As time has gone on, there has been a big improvement in the way the modules communicate with each other. The user interface is excellent and creates an engaging space for staff. The implementation of the new 'Hub' has been a big success and is very customizable. For end users, it is very easy to navigate." -

Ceridian User
SurePayroll is a simple and affordable solution for small businesses. You can quickly and efficiently process payroll, calculate pay, withhold taxes, and track time and attendance.
It's got a low starting price, and there's even a free trial, but additional features cost more.
The support team is US-based and available outside of standard business hours. Their mobile app is a selling point, and their self-service option is popular.
Pricing:
Self-service starts at $19.99/mo + $4 per employee
Full service starts at $29.99/mo + $5 per employee
Features customers enjoy:
"Customer Service. Ciara was able to get me to the finish line. I appreciate her staying on the phone to help me to complete and process my payroll." -

SurePayroll User
Trusted by nearly a million small businesses, ADP is a significant player in payroll processing and HR. Its HR technology is modern, easy to use, and all on one platform.
It's a feature-rich option that suits large businesses and those who need advanced functionality.
There are so many plans to choose from that it might be overwhelming to decide what you need. Do you want a lot of HR support? Do you need to run background checks? Or are you just looking to outsource payroll?
Pricing:
The Essential plan starts at $59/mo, but they prefer you start a quote for your specific needs.
Features customers enjoy:
"What I like best about ADP is that it is user-friendly and easy to navigate. Being able to customize reports is nice! I like that our employees can use this program as well, no problem." -

ADP User
You've likely heard of Square. They're best known for payment-processing tools and drag-and-drop website building. But you can also integrate payroll processing.
If you're already using their ecosystem, payroll integrates seamlessly.
It lacks some depth, and you may struggle to customize it, but you get a free trial to see if it will work for your business. Businesses that often hire contractors are attracted to Square and their Contractors Only plan.
Pricing:
Employees and Contractors: $35/mo + $5 per employee
Contractors only: $5 per employee
Features customers enjoy:
"I have used the Square interface for years as my primary method of taking payment. I love the simple interface and for me, upgrading to Square Payroll was a no brainer! It's easy to use, the interface is perfect and I can do everything right on my phone." -

Square User


At ConnectPay, we quickly and efficiently set up and process payroll.
We believe in doing one thing great instead of offering multiple services and not providing a stellar experience.
Our personalized service and responsiveness set us apart from prominent vendors, and our transparent pricing means you know precisely what you get and how much you'll pay for it.
We provide custom solutions, and we're proactive when it comes to compliance. You should never be caught short.
Pricing:
Starting at $30 per payroll
Features customers enjoy:
"I knew nothing about running payroll, and as a small business owner, it was one of the many new things I had to wrap my head around. The team at ConnectPay was patient, attentive and took their time answering all of my questions. We just ran our first payroll and it was so easy thanks to their help!" -

ConnectPay Client
What Else Should You Look Out for?
Services offered: Look for a company that provides the specific services you need, such as payroll processing, tax compliance, employee benefits administration, and time and attendance tracking.
Customization: Choose a company that can customize its services to meet your unique needs and business requirements.
Scalability: Look for a company that can scale its services as your business grows, adding new employees or expanding into new locations.
Security: Payroll data is sensitive, so choosing a company with solid security measures is essential to protect your information.
Pricing: Compare the pricing of different payroll outsourcing companies to find the best value for your business.
Customer support: Choose a company with good customer support to get help when you need it most.
Reputation: Consider the reputation of the payroll outsourcing company. Look for companies with a track record of happy clients and good reviews.
Payroll Outsourcing Companies: The Choice is Yours
Outsourcing your payroll can be a cost-effective and efficient way to manage your business's payroll and HR needs. And we know that every provider on this list can run payroll efficiently and effectively.
So, which features stood out to you?
At ConnectPay, we pride ourselves on simplifying payroll and providing next-level client support so you can focus on driving your business forward.
Still, if you're struggling to choose, book a call, and we'll help you devise a plan. Without one, you're leaving money on the table. Every pay period that passes without taking advantage of outsourced solutions costs you.
Schedule a call with one of our Connected Service Representatives today.