Focused on natural healing, CannaBe Well, Inc. offers a variety of non-intoxicating, organic and traceable CBD products, from skincare and topical solutions to THC-free ingestibles. Made with CBD oil that's sustainably sourced from Colorado and extracted with GMP-certified lab equipment, Keith and Inna are proud to release products of a consistently high quality.
"I want to own the type of business I want to purchase from," Keith expresses earnestly. "It's about the taste, the feel and the effect of the product."
Since CBD is not yet regulated by the FDA, the couple recognize how much misinformation circulates around the extract. They aim to break through this stigma and confusion by educating consumers on the benefits that CBD contains, especially to those with debilitating health issues. After enduring a long and difficult history of ailments himself, Keith knows first-hand the transformative effect that CBD can have on someone's health. He conveys, "It goes beyond a product. There are people that need help to get to a point where they can help themselves."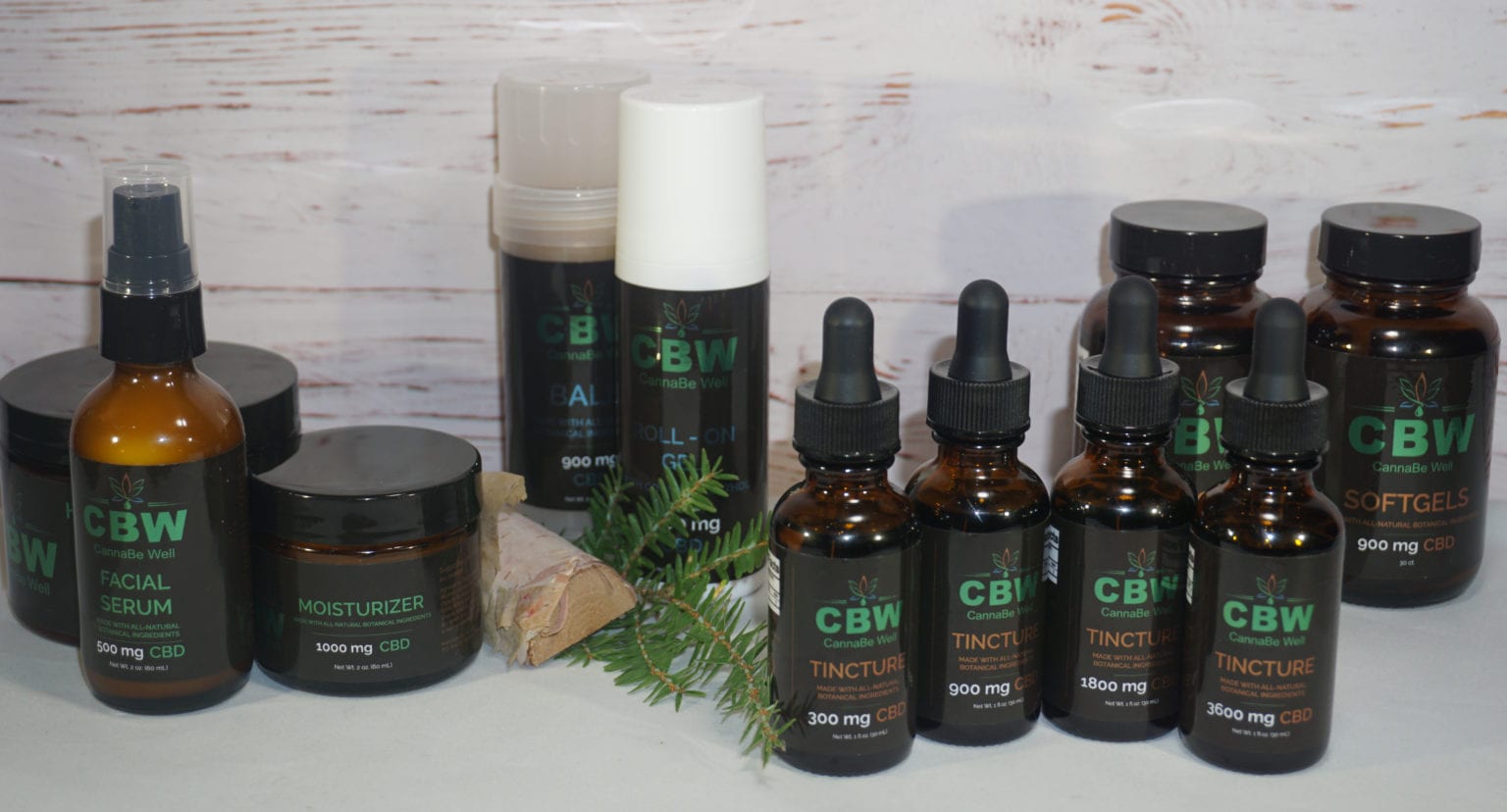 CBW Product Line
Keith and Inna's emphatic passion for the well-being of others is a driving factor for CannaBe Well. It's important for them to not only produce a product that works, but to also be able to share their own experiences in order to help ease those suffering. To do so, they have already begun to build an online community, providing information, advice and support on their Facebook, Instagram and LinkedIn pages.
"It's important to be true to ourselves," Inna maintains.
Keith and Inna care for the community exactly like they care for their own family. "Our family is everything to us. We have our friends, pets, children – and we're building a future for them," Inna says. "We're leading and helping them every step of the way. This business is about being a support system for each other.
Keith attributes CannaBe Well's successful launch to the collective dedication his family has given the business. In fact, the focus their family has shown speaks volumes to their work ethic, especially since Inna, who has been a CPA for the past 18 years, also owns her own accounting practice.
"Surround yourself with people that can get things accomplished," Keith says, proud of his family's achievements. "It takes a group effort to make a successful business and it's important to surround yourself with people that will help do that."
To support Keith and Inna, and join them on their journey of wellness, visit their new website!